Where to Shop on Small Business Saturday
Written by Kelly Weimert on Wednesday, November 21st, 2018 at 9:32am.
Believe it or not, the phenomenon that is Small Business Saturday began by credit card company, American Express, which offered small business owners free advertising across the web during the holiday season.
With the rise of monopolized corporations cornering nearly every market under the sun (we're looking at you, Amazon), it's increasingly difficult for small, independently-owned businesses—the businesses that laid the foundation for this country's economy—to stay afloat.
Small Business Saturday is an effort to bring more light to these businesses during the holiday season, encouraging shoppers to invest their time and money locally. But shopping at local businesses does a lot more than boost an individual business; it boosts the entire local economy, providing jobs, higher wages, and more environmental sustainability. In fact, for every $100 spent at a local business, approximately $68 of it stays in your community.
So, rather than give all of your money to Amazon and the like this season, consider giving some love to your local community by shopping at one of the following small businesses.
San Diego
Simply Local
For San Diego residents shopping for local treasures, it doesn't get much better than Simply Local. This unique, locally-owned gift shop features all kinds of goods from San Diego makers, ranging from jewelry and clothing to bath and body products, so you can find something for everyone here. And not only will your dollars be supporting a local business, but they'll be supporting local makers as well.
View this post on Instagram
Orange County
OC Market Place
Rather than shop at one small business this season, head to the Orange County Market Place to peruse a bunch of local shops at once. On November 24th and 25th, the market is offering free rental spaces to small, local businesses to promote their goods and services. In addition to a gang of shops, at this free event you'll also find live music and plenty of good food in a casual, open-air setting.
View this post on Instagram
Long Beach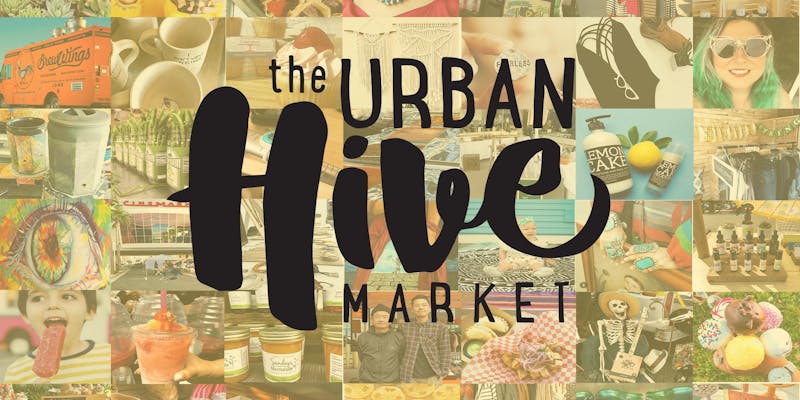 The Urban Hive Market
On Saturday, November 24th, the Urban Hive Market is hosting a massive small business event at the Pike Outlets. Over 50 local artisans will be there selling all kinds of local, handmade goodies for everyone in your life. And when we say everyone, we mean it—there will be a number of dog-specific vendors there as well, so be sure to bring your furry friend and pick him/her up something special this season.
View this post on Instagram
Los Angeles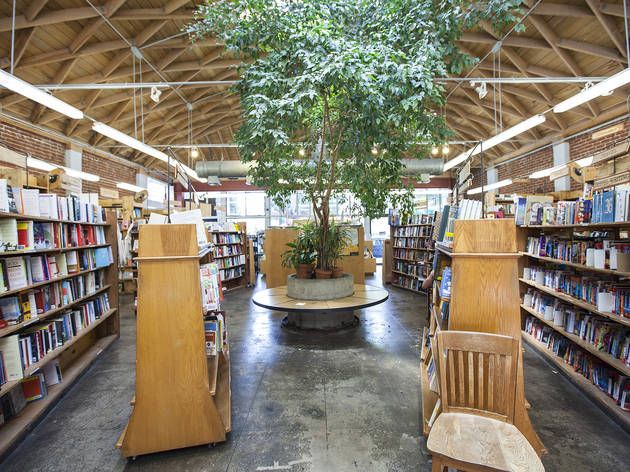 Image credit: timeout.com
Skylight Books
Few businesses take a bigger hit from monopolized corporations than indie bookstores, so consider setting your Kindle aside and giving Skylight Books some of your hard-earned gift-giving money this season. In addition to helping this business thrive, you'll also be promoting a sense of community; Skylight regularly hosts a wide range of fun, local events for every bookish sensibility.
View this post on Instagram
Palm Desert
The Street Fair
To get all of your shopping done in one place, head to the Street Fair, hosted by College of the Desert, for its annual Small Business Saturday event. From one-of-a-kind artwork to handmade jewelry to artisan leather goods, you'll find everything you could possibly want from the locally-owned vendors here. Not to mention, live music and all of the delicious grub you can eat.
View this post on Instagram
San Francisco
The SF Etsy Street Team 6th-Annual Indie Holiday Emporium
This sixth-annual event brings together your favorite Etsy sellers and pairs 'em with small batch food items from local makers, musical performances, and artist demos for an unforgettable seasonal event. With over 200 vendors selling textiles, pottery, decor, fashion, and a whole lot more, it's nearly impossible not to find everything you need here.
View this post on Instagram
Miami
The Wynwood Shop
If you're a Miami resident or visitor in the market for killer discounts on local goods, look no further than the The Wynwood Shop's Small Business Saturday event. Along with live music and tasty food, the event features over 40 small businesses under one roof, offering discounts on a wide range of locally-owned goods and services for everyone on your list.
View this post on Instagram
Palm Beach
Bee Unique
Want to support the local farming and beekeeping industries while picking up something sweet and unique for your loved ones? Then head to Bee Unique this Small Business Saturday. The shop offers 10 different varieties of honey, including hyper-local favorite, Raw Tupelo Honey, which comes from the Apalachicola River Basin in Northern Florida, and ever-tasty Raw Honey & Cinnamon, fortified with bee pollen, royal jelly, and propolis.
Ready to #ShopSmall on Small Business Saturday? If you're planning to hit Black Friday too, don't miss our round-up of where to shop for the best Black Friday home decor sales!
Leave a Comment