This New Madewell x Parachute Collab Will Make Staying at Home Way More Comfortable
Written by Kelly Weimert on Tuesday, April 21st, 2020 at 11:05am.
Source: parachutehome.com
If you like the effortlessly cool look of Madewell's clothes, then you'll love the brand's new home decor collaboration with Parachute. Focused on cozy, stay-at-home essentials, like high-style bedding, denim-inspired lumbar pillows, and even a dog bed for your furry loved one, the collab couldn't come at a better time.
The casual-chic collection is equal parts breezy and timeless, full of neutral hues, comfortable fabrics, and classic patterns that will look fresh for years to come. According to Madewell's head of design, Joyce Lee, "For this collection, we expanded into new categories and were inspired by vintage pieces you'd find at a flea market. With hints of breezy chambray and natural indigo throughout, each piece feels cozy, comfortable, peaceful, effortless, and one-of-a-kind."
It's not the first time the two cult-favorite brands have successfully collaborated. In 2018, they worked together to offer a travel kit, which was such a hit that they decided to take things further with an entire collection. "It's exciting to continue our partnership and dive deeper into each others' strengths," said Parachute's chief creative officer, Amy Hoban. "With this collaboration, we were able to explore colors, texture, and fabrication together for multiple pieces."
The result of the brands' efforts is beautiful pieces that will make staying at home that much more stylish and comfortable. Check out a few of our favorite items from the collection below.
There's no better time to make your bed the inviting retreat that you deserve than during quarantine. This duvet set, comprised of 100% cotton, features a subtle, pick-stitch design that gives it an elegant, hand-crafted look.
Throw pillows are a great way to instantly revive a space, and this versatile lumbar pillow, with its denim-inspired hues and ochre accents, will bring new life to any aesthetic.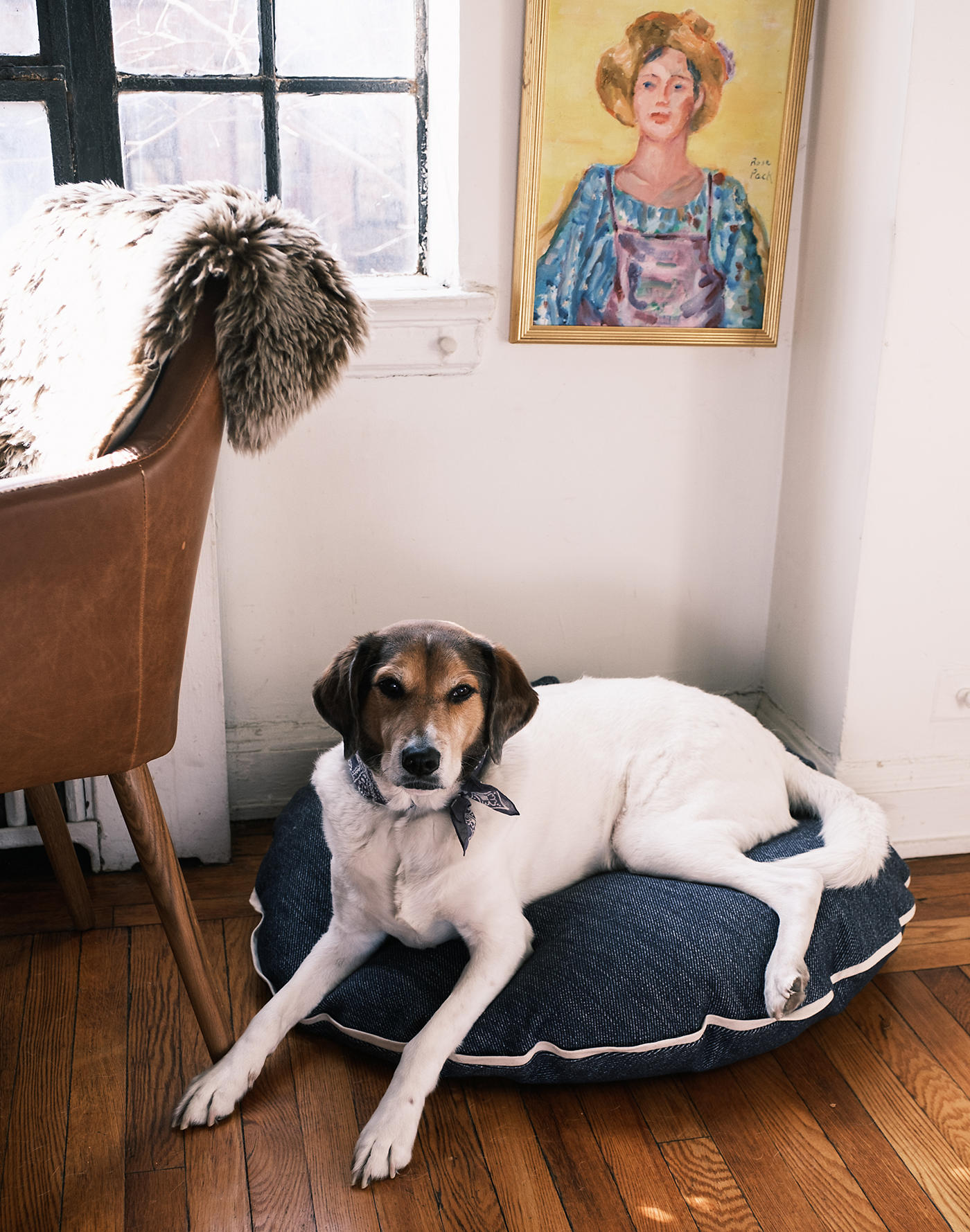 Your pups deserve comfort and style too, and this dog bed will deliver both in high supply. Made of 85% recycled cotton, the dark indigo wash will keep your doggo happy while enhancing the style of any room.
In case you haven't heard, pajamas are the new business-casual. You can pair this 100%-cotton shirt with matching shorts or wear it alone; either way, you'll definitely be the chicest person at your Zoom meeting.
Yarn-dyed and made of 100% cotton, these plush, quilted slippers are the perfect complement to the aforementioned PJs. And if you really want to step your cozy game up, then you can match 'em with a Chambray Quilted Sleep Mask.
Leave a Comment