These 3D-Printed Lamps Are Equally Beautiful and Sustainable
Written by Kelly Weimert on Tuesday, July 30th, 2019 at 11:05am.
Source: gantri.com
It's no secret that lighting can contribute to everything from how a room makes you feel to how your overall design looks, but did you know that it can also make the world a better place?
Lighting solutions like lamps, pendants, and sconces are all great for enhancing a space, but they're often comprised of materials that aren't so great for Mother Earth. Fortunately, direct-to-consumer company Gantri is changing that. Launched in 2017, Gantri creates all of its lamps using 3D printing of sustainable, corn-based plastics.
The company is headquartered in the Bay Area and its CEO and founder Ian Yang told Hunker, "Our process eliminates the vast majority of industrial inefficiencies, which allows us to offer our products for a fraction of luxury prices. It also minimizes shipping pollution and produces designs that are actually compostable."
Gantri hosts an online community called Create Hub, which is a free resource that empowers designers to develop fully functional products from anywhere in the world. Designers are given all of the materials they need to digitally create new 3D designs, then the designs are optimized by engineers, shot by photographers, and put directly on the market.
This hub turns the traditional industrial manufacturing model on its head, no longer requiring a huge time and money investment to create the first batch of a new design. It also eliminates much of the waste and oversupply that comes with industrial manufacturing while lowering costs for consumers.
The result is beautifully designed lamps made from custom blends of polyactic acid created from natural cornstarch. The company also uses water-based paints to further its commitment to sustainability.
By now you may be wondering, "Okay, but are these sustainable lamps attractive?" Absolutely. In fact, these lamps are so beautiful that they function as art pieces as much as lighting solutions. They come in a variety of soothing hues and compelling silhouettes, with some of them incorporating storage for plants or office supplies.
The lamps cost between $98-$188, and we highlighted a few of our favorites below to give you an idea of just how beautiful these sustainable treasures are.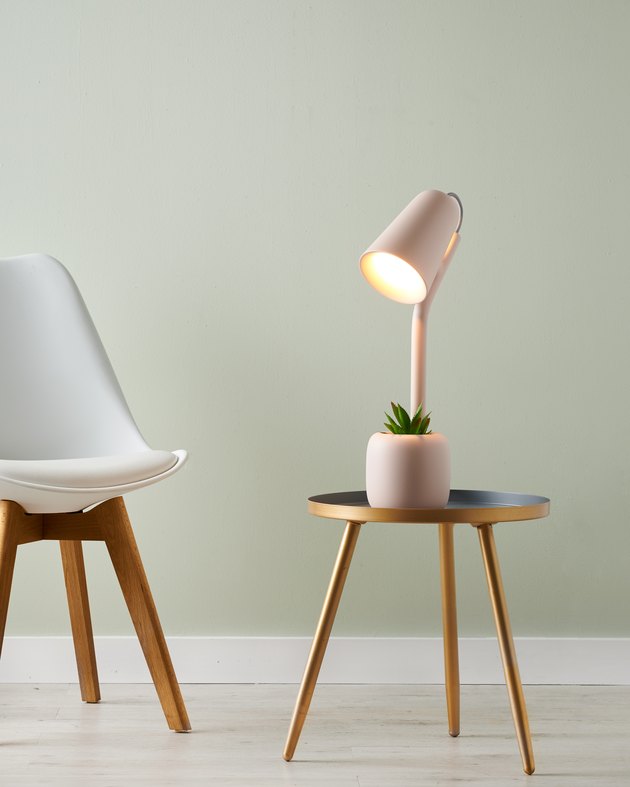 Featuring three different peaceful colors to choose from, this table lamp, with its sweet storage space, will elevate any office.
This futuristic stunner will make a striking statement no matter where it lives.
Not only will this lamp illuminate your space, but its sculptural design eliminates the need for added decor.
Equally simple and elegant, this light will blend seamlessly with virtually any aesthetic.
With its organic, crystal-inspired silhouette, this beautiful lamp is the perfect complement to any zen-like abode.
Looking for more unique design ideas? Head over to our Tipbook, which is full of top trends and easy tips for enhancing your space, no matter your style.
Leave a Comment