The Playful-Meets-Traditional Aesthetic of Designer Ashley Whittaker
Written by Kelly Weimert on Friday, January 4th, 2019 at 8:08am.
Source: ashleywhittakerdesign.com
New York City-based designer Ashley Whittaker isn't afraid to take a modernist approach to traditional design, and the results are utterly striking. Whittaker was born and raised in Florida before moving to New York where she earned her bachelor's degree at St. Lawrence University. Upon graduation, she worked as a special events director at both Ralph Lauren and Forstmann Little & Co. before training under famed decorator Markham Roberts.
These days, Whittaker is applying her eye for design to homes far and wide, describing her clients as ranging from "bicoastal bachelors to Upper East Side families and everyone in between." Her playful and uplifting take on traditional design is every bit refreshing and inspiring. Unafraid to experiment with bold hues and lively patterns, her spaces reflect a dedication to tailored sophistication without sacrificing engaging personality. To give you an idea of just how unique and compelling Whittaker's spaces are, we pulled a few of our favorites below.
Our Favorite Spaces by Ashley Whittaker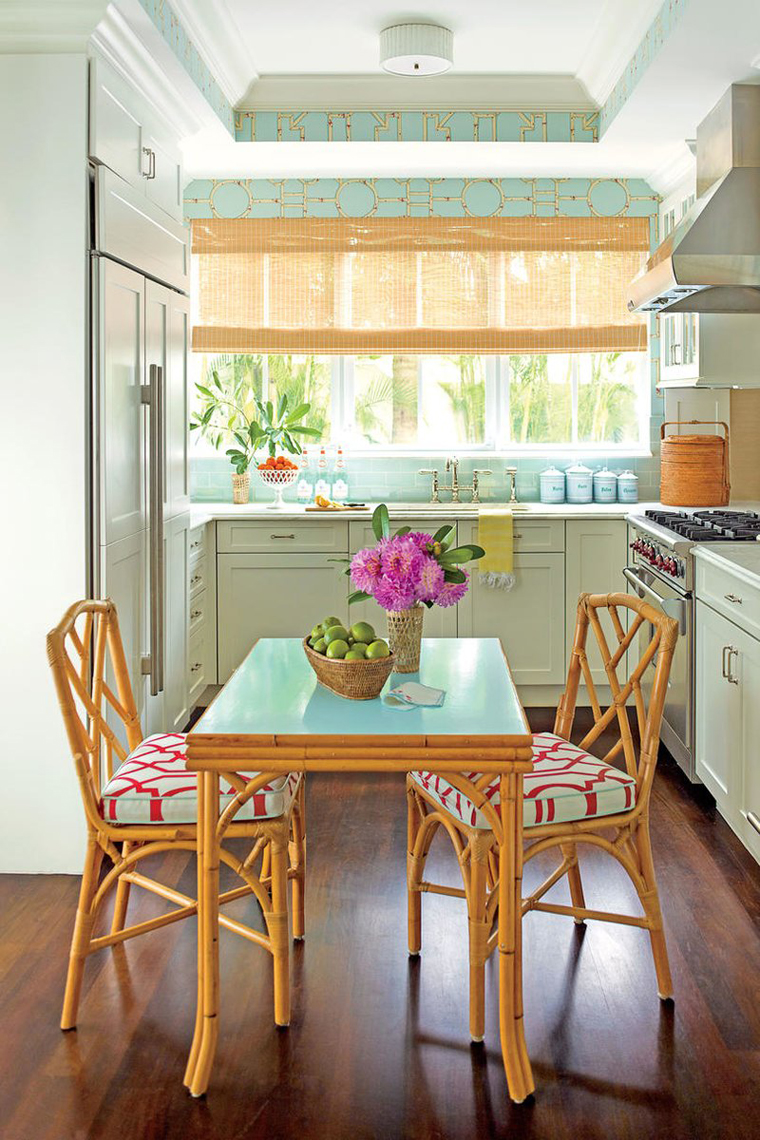 Source: houseofturquoise.com
The striking hues and patterns in this charming kitchen infuse it with fresh vitality while still retaining an air of timeless sophistication.

Source: katieconsiders.com
Whittaker frequently incorporates organic patterns, such as this cheerful wallpaper, into her designs, blurring the line between the indoors and outdoors.

Source: ashleywhittakerdesign.com
The sleek, structural furniture and thoughtful details in this space give it a grand, elegant feel.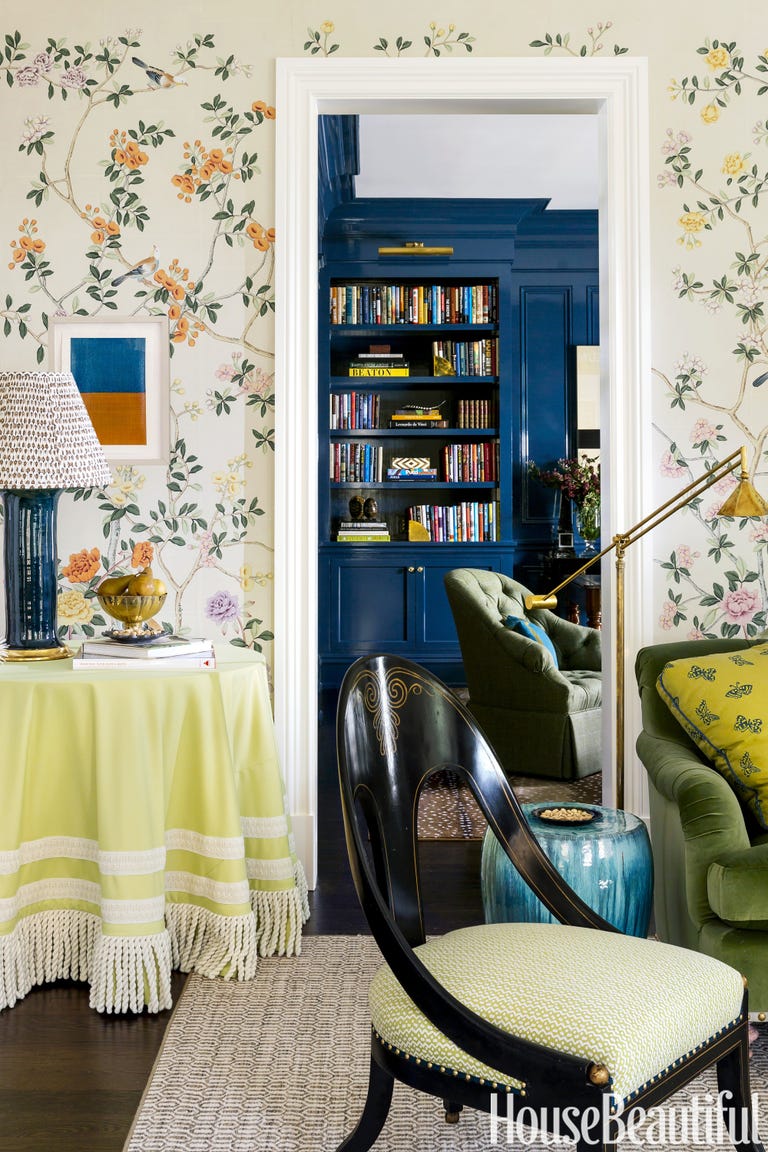 Source: housebeautiful.com
Here, Whittaker pulls hues from one room to the next to lend cohesion and fluidity to the space.

Source: katieconsiders.com
This beachy take on a traditional dining room, complete with a seashell chandelier and bistro chairs, showcases just how unafraid Whittaker is to break from the norm and create inspired spaces well suited to the dweller and their environment.

Fun Facts About Ashely Whittaker
To create cohesion, Whittaker often takes one hue or pattern and subtly incorporates it throughout her homes.
Whittaker makes a point of mixing different textures into her spaces to create more dimension and intrigue.
Finding the perfect balance between contrasts and continuity is the key to a beautifully balanced design, according to Whittaker.
Get to know Ashley by following her on Instagram @AshleyWhittakerDesign, and be sure to check out more of our favorite designers for some additional interior inspiration.
View this post on Instagram
Leave a Comment