The Most Popular Architectural Styles of 2019
Written by Kelly Weimert on Friday, January 24th, 2020 at 10:05am.
Source: hammerandhand.com
It's officially 2020, but we're still swooning over all the inspiring home trends that came out of 2019 and are projected to continue into this year. Interior trends include a rise in feng shui-inspired decor as more people seek to infuse their homes with feel-good vibes. Homeowners are also increasingly adding thrifted and global decor in addition to indoor-outdoor living spaces to their homes.
While we love following the popular ways that people are outfitting their interiors, it's the architectural trends that get us most excited, so we did a little digging to find out last year's most coveted architectural styles and we can't say we're surprised by the results.
Based on independent research and analysis of Google data, these were the most popular architectural styles in 2019, and they're likely to continue well into the new year.
1. Mid-Century Modern

Source: agivingtribute.com
Given that indoor-outdoor living continues to be a major interior trend, it's no surprise that the architectural style most known for creating harmony between the indoors and outdoors earned the number one spot on this list. Mid-century modern homes, with their clean lines, open floor plans, and elegant simplicity, have withstood the test of time and don't seem to be going anywhere soon as they continue to be a favorite among buyers.
Search all Mid-Century Modern homes for sale >
2. A-Frame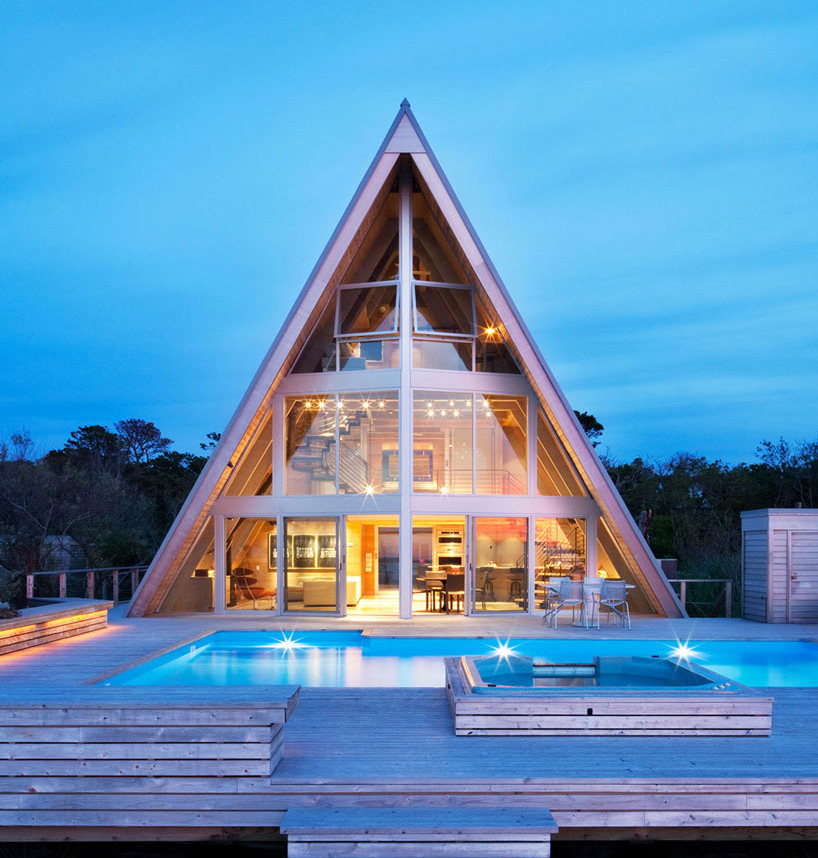 Source: thehandandeye.com
Another architectural style that prioritizes elegant simplicity, A-Frame homes made their U.S. debut nearly a century ago when architect Rudolph Schindler created a modern take on the style in 1934. Despite their intentionally simple design, these homes never fail to make a striking statement thanks to their steep-pitched roofs, soaring ceilings, and cozy wood siding.
Search all A-Frame homes for sale >
3. Craftsman Bungalow

Source: oldhouseonline.com
Well, it's safe to say that simplicity is officially among the top architectural trends. Craftsman Bungalows are known for their casual, straightforward, and — you guessed it — simple construction. Often comprised of organic materials, these homes offer a unique, homespun charm that's tough to beat. They also share the open floor plan common in mid-century and A-frame designs, easing the flow of daily activities and providing an expansive feel despite their characteristically small size.
Search all Craftsman homes for sale >
4. Modern/Contemporary

Source: carehomedecor.com
Contemporary architectural style denotes the latest, newest, and most popular architectural designs, so the style constantly changes with the years by definition. 2019's contemporary homes were quite varied in appearance but they shared a few through-lines, primarily a focus on sustainability and advanced technology. Many contemporary home designs prioritized reducing the house's carbon footprint while adding smart technology to ease the daily lives of the dwellers.
Search all Modern/Contemporary homes for sale >
5. English/Tudor

Source: architecturestyles.org
English/Tudor homes deviate quite a bit from the pared-back designs of the aforementioned styles, but that's a big part of what makes them so special. These homes typically feature decorative half-timber framing punctuated by elaborate entryways and oversized chimneys, giving passersby a compelling visual treat that's truly unlike any other.
Search all English/Tudor homes for sale >
6. Log Cabin

Source: loghome.com
Log cabins are among the oldest architectural styles in the U.S., long revered for their cozy, down-to-earth feel and straightforward construction. But over the years, this time-tested style has taken on many iterations, spanning from quaint, one-room dwellings to grand, elaborate homes that appeal to even the must luxury-driven among us.
Search all Log Cabins for sale >
Notable mentions: Even though they didn't make this list, Lofts and Spanish-style homes were also popular 2019 architectural styles, with the former being prominent among city dwellers across the country and the latter sprouting up most often in California and Florida. Whatever your style preference, you can find it all here. Check out all homes for sale by their architectural style.
Leave a Comment