Check Out These Historic Music Venues For An Unforgettable Show
Written by Kelly Weimert on Wednesday, May 15th, 2019 at 4:06am.
Few experiences are more fun than seeing your favorite musician perform live on stage, but the venue where they perform can make a major impact on just how memorable it is. For a show to be as good as it can be, the venue needs to have amazing acoustics in addition to that certain 'je ne sais quoi' that only comes with a rich history of legendary performers gracing the stage.
From killer acoustics to historic charm, the following music venues are your best bet for an unforgettable show from LA to Miami.
Constructed over a century ago in 1912, The Yost Theater is the oldest music venue in Orange County. Heavy metal bands, indie rockers, DJ masters, and all kinds of other musicians have rocked the stage, in addition to a variety of burlesque and aerial performers. The venue comes equipped with an unparalleled sound system as well as unique lighting rigs that optimize every show with amazing visuals.

Source: latimes.com
What started as a dance hall in the early 20th century has evolved into one of the most iconic music venues in the United States. The likes of James Brown, Prince, and The Cure have all graced the stage at the Fillmore as well as legends like the Grateful Dead, Jimi Hendrix, and The Who. In addition to consistently amazing line-ups, the venue offers a tasty menu of food and cocktails to elevate your experience.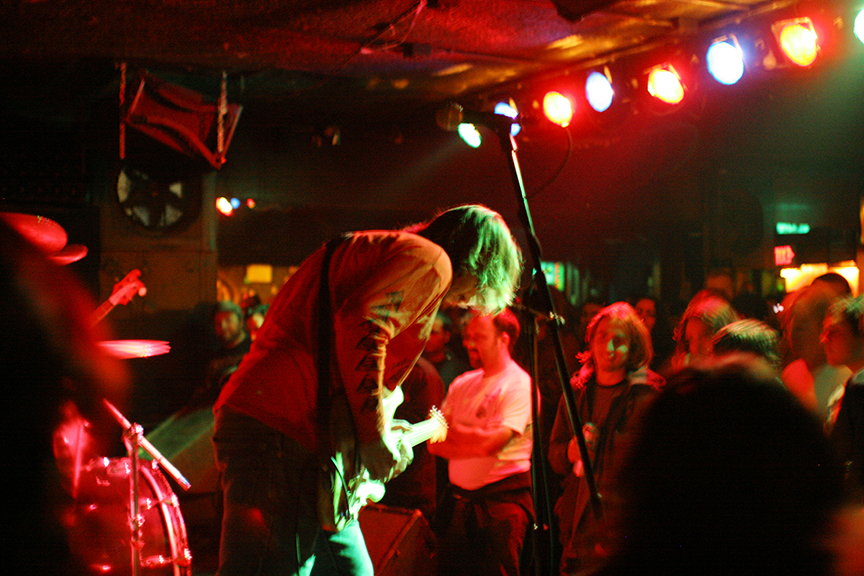 Source: blog.sandiego.org
If you're looking to get up close and personal with your favorite emerging rock artist, then make a point of seeing a show at The Casbah. The original venue used to hold just 75 people and hosted then-emerging artists Nirvana and the Smashing Pumpkins, to name a few. The Casbah since moved to a 200-person space in 1994 and stays true to its mission to showcase both new and legendary rockers with the likes of MGMT, Weezer, and Death Cab for Cutie performing on its stage.

Source: axs.com
Established in 1957, The Troubadour has become an iconic Los Angeles institution. The West Hollywood venue can host around 400 people, offering an opportunity to see major artists like Elton John, Mumford and Sons, and Alicia Keys in a relatively intimate setting. The venue also features a menu of bar food, like hamburgers and hot dogs, so you'll never go hungry while listening to your favorite artists.
Ball and Chain went from a saloon in the 1930s to a full-on music venue, bar, and lounge in the 1950s, making it one of Miami's oldest music venues. Early performers included legends like Ella Fitzgerald, Nat King Cole, and Louie Armstrong. Today, you'll find prominent headliners mixed in with live jazz and salsa along with an extensive menu of tasty tapas and specialty cocktails.
In 1982, Claude "Pappy" Allen and his wife Harriet opened this music venue specializing in great live tunes and family-style Tex-Mex cuisine. Locals and visitors alike revere the venue for its gritty authenticity, drawing indie rock artists like Vampire Weekend, Sean Lennon, and Robert Plant to its stage. Depending on when you go, you might see a local legend or a surprise mainstream headliner, but you're always guaranteed a delicious meal, plenty of booze, and killer live music.
Check out our Local section to read more from our curated list of things to do, cities to see, and places to go.
Leave a Comment