The Hottest Interior Trends for Summer
Written by Kelly Weimert on Tuesday, July 10th, 2018 at 9:06am.
Summer is officially in full swing, which means plenty of backyard barbecues, long days lounging by the water, and new and uplifting interior design trends to refresh your space for the season.
Summer interior trends tend to be brighter, bolder, and more uplifting than their seasonal counterparts, and this season is definitely no exception. From botanical accents to breezy color combinations, if you integrate the following ideas into your aesthetic, your home is sure to be a whole lot happier this summer.
Botanical Prints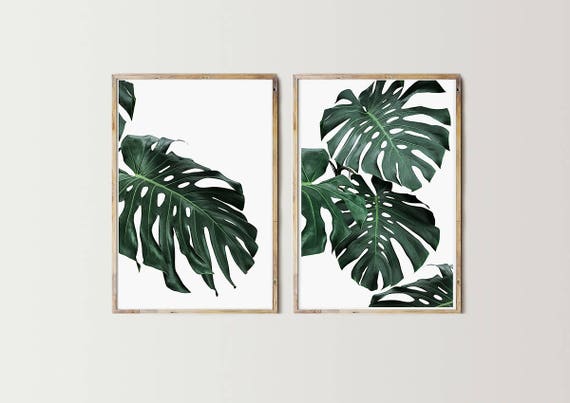 Plants have a special knack for infusing life and movement into a design, but if you don't have the greenest of thumbs, they can be a pain to care for. Enter: the botanical print trend.
From bedspreads to wall art to napkins, botanical prints are making their way onto all kinds of decor this season. Adding a print or two to your home, like this visual art from Sisi and Seb, will refresh your look in an instant.
White + Gold
The light and airy combination of white and gold is everywhere this season, particularly in kitchens and bathrooms. And thank goodness for that because it's utterly stunning.
Opting for brass hardware in your bathroom against a white color palette, such as this look from The Every Girl, is a no-fail way to create a timeless yet unexpected design that will appear fresh for many seasons to come.
Sophisticated Pastels
The pale pinks and powdery blues formerly reserved for a child's nursery are getting a mature upgrade this summer, adding splashes of uplifting hues to all kinds of adult aesthetics.
This space designed by Boho Studio shows just how sophisticated pastels can be, especially when paired with organic elements, like natural wood, and compelling patterns.
Organic Materials
Speaking of organic elements, whether it's because we're feeling bogged down by technology or simply craving more of the outdoors, summer is seeing a rise in materials from nature elevating homes far and wide.
The beauty of this trend is that it's a breeze to integrate. You can pop some fresh flowers in a vase for a quick and easy solution, or you can invest in some wooden furniture, like this raw-edged dining table from The Style Files, to make a big style statement.
Cement Tile
Hard to break and easy on the eyes, cement tile is having a major moment this season. And it also happens to be more inexpensive that most of the alternatives.
One of the nice things about cement tile is that its incredibly water-resistant and comes in infinite patterns, so it's a simple way to completely transform the look of your bathroom or kitchen, such as this stunner from Byrd Design.
Statement Rugs
Looking for a quick and easy way to elevate any space to the next stylish level? Look no further than the statement rug trend that's so popular this season.
As evidenced by this striking look from Bolig, a bold statement rug works wonders to not only define your design but uplift it with compelling color and visual intrigue without encroaching on your square footage.
Looking for a new home to incorporate these interior design ideas?
Search With Style® to search for the perfect home in your favorite architectural style.
Leave a Comment