The Casually Sophisticated Designs of Peter Dunham
Written by Kelly Weimert on Friday, December 21st, 2018 at 9:11am.
Source: coastalliving.com
Designer Peter Dunham was raised in France, educated in England, and spent summers growing up by the sea in Spain, so to say he's a worldly designer would be an understatement. Eventually, Dunham landed in New York City for a stint, where he dabbled in real estate and renovations, before moving to Los Angeles in 1998.
Upon arriving to Los Angeles, Dunham applied his real estate and design prowess to flipping several houses, sparking friends to begin asking him to design their own spaces. Not long after touching down in LA, Dunham opened up his own interior design company. The designer's big break came when he was invited by Marion McEvoy, then editor-in-chief, to participate in the House Beautiful showhouse. His showhouse designs caught the eyes of many prominent clientele, with celebrities like Jennifer Garner and Scott Foley asking him to design their homes after seeing his spaces at the event.
Given Dunham's unique eye for design, it's clear why so many flock to him to create their most intimate spaces. Dunham's designs look thoughtfully accumulated, with compelling layers of textiles, patterns, and colors coming together to create uniquely casual and sophisticated spaces. He also makes a point to blend his interiors with the surrounding locale, telling Coastal Living, "On the coast, you have to connect indoors and outdoors. That sense of freedom the sea gives us is how you want your house to feel -- like you're on vacation. You have to celebrate the ocean in front of you."
In addition to designing spaces, Dunham also sells textiles, creating a textile business, Peter Dunham Textiles, in 2003. The collection merges global influences from regions like India, Turkey, and the Mediterranean with modern influences to create equally unique and inviting fabrics.
To give you an idea of just how striking Dunham's eye for design is, we pulled together a few of our favorite Dunham-designed spaces for you to check out below.
Our Favorite Designs by Peter Dunham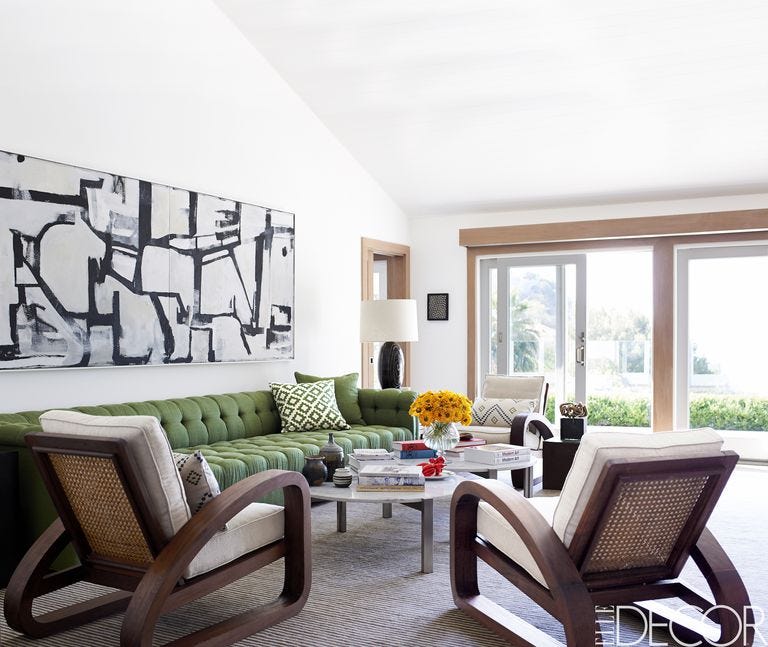 Source: elledecor.com
This space's organic color palette showcases Dunham's knack for integrating the outdoors into his designs.

Source: elementsofstyleblog.com
Dunham's characteristically bold mix of patterns give his designs a fresh and unique flair.

Source: elementsofstyleblog.com
Abundant layers are a signature of Dunham's style, beautifully showcased in this compelling bedroom design.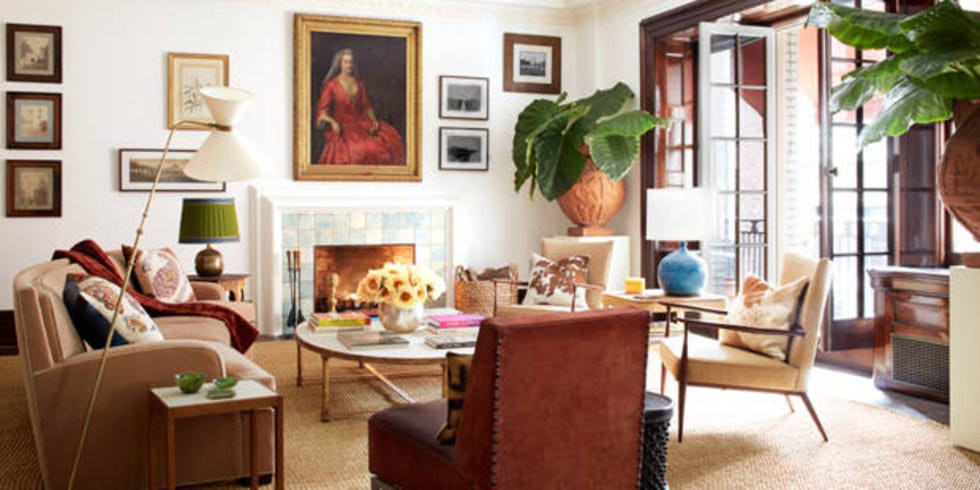 Source: veranda.com
Dunham infuses old-world European charm into this renovated Manhattan apartment.

Source: bestinteriordesigners.eu
The designer cites travel as among his primary influences, which can be seen in the range of global elements in this space.
Fun Facts about Peter Dunham
Dunham believes that, in small numbers, mistakes can make a house approachable.
The best design advice he's ever received was to "always start with the carpet."
Dunham told Elements of Style that the key to mixing patterns is to mix positives and negatives together i.e. mixing white ground with colored ground patterns.
Digging Dunham's designs? Follow him on Insta @PeterDuhnamDesign or visit his store @HollywoodAtHome.
View this post on Instagram
Leave a Comment