The Best Places to Buy Cool Houseplants Online
Written by Kelly Weimert on Tuesday, May 26th, 2020 at 2:45pm.
From improving your mood, creativity, and productivity to purifying the air you breathe, plants are packed with science-backed benefits that can enhance your quality of life. Not to mention, they have an uncanny ability to improve any aesthetic, instantly adding warmth, movement, and vitality to a look while proving to visitors that you're capable of caring for another living thing.
Whether COVID-19 is preventing you from going out or you simply don't have time to make it to a local plant nursery, there are many online retailers that make buying botanicals a breeze. Of course, not all online plant stores are created equal—you'll definitely want to shop with a reputable brand that's known for shipping strong, healthy plants in packaging that will keep them safe during travel.
Below, we outline our favorite online plant retailers who are not only known for shipping healthy plants in beautiful vessels, but they also provide thorough info on how to care for said plants once you adopt 'em.
Bloomscape features an extensive selection of plants categorized by how easy they are to care for and whether they're pet-friendly. You'll find a mix of rare and trendy plants in a wide range of styles and sizes, so it's easy to find the perfect plant friend from your home. And if your plant dies within 30 days of receiving it, they'll replace it for free.
Succulents tend to be among the easiest plants to care for since they require very little water and attention, making them ideal for beginners. Leaf & Clay specializes in selling cacti and succulents in addition to stunning ceramic pots that will look great for years to come. You can also order a subscription box that will ensure you always have a brand new plant baby to love on.
Speaking of subscriptions, Horti has 'em in high supply. The subscription service is designed to improve your plant skills, starting with sending you hard-to-kill plants and slowly introducing you to more exotic species as you develop your green thumb. You can choose to get your plants in a beautiful, hand-painted pot, or opt for a more economical option, choosing unpainted pots that you can DIY to perfection.
The Sill offers a mix of live, faux, and preserved plants, all of which are beautifully styled in pretty vessels and offer thorough plant care instructions. The site also lets you search by helpful factors, like a plant's light needs and whether it's pet-friendly and/or air purifying.
Nature Hills isn't as cutesy or trendy as some of the others on this list, but the online nursery is packed with all of the greenery you could ever want for both inside and outside your house. It also allows you to search by a variety of helpful factors, like growth rate, height, fall color, bloom period, and sun exposure, making it particularly helpful for those who know exactly what they're looking for.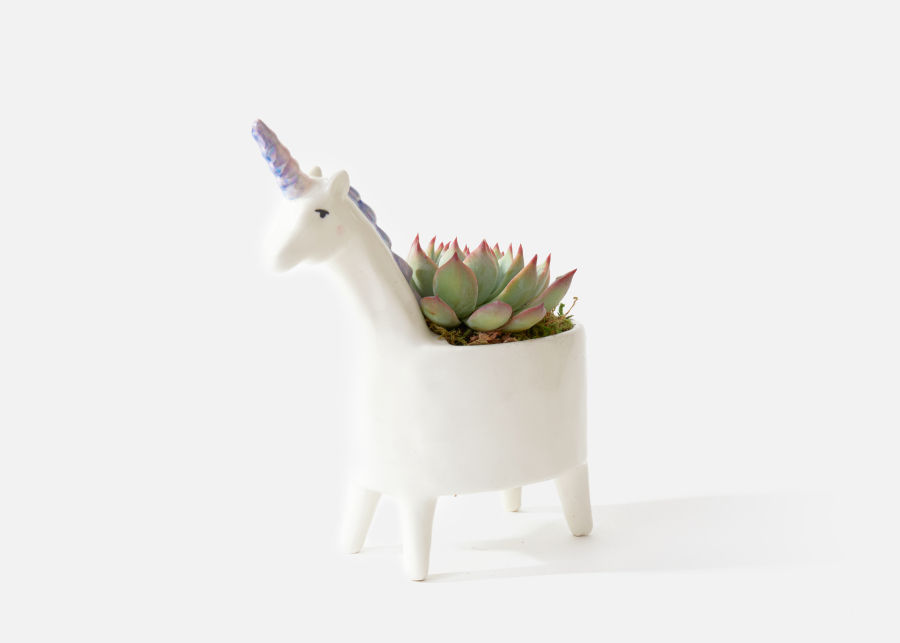 If you're seeking a side of cute and whimsical with your botanicals, then check out the offerings from Urban Stems, which include a variety of fun plants in eclectic vessels that range from unicorns to dinosaurs. The retailer also offers super sophisticated vases if that's more your speed, in addition to unique fresh flower deliveries.
Craving more inspiration? Check out our Tipbook full of curated design ideas for all different styles and budgets.
Leave a Comment