The Best Pizza Joints From Miami to San Francisco
Written by Kelly Weimert on Wednesday, February 6th, 2019 at 3:07am.
Source: Pizzeria Mozza
No matter the occasion, the deliciousness of a hot, cheesy slice of pizza is tough to beat. But as any pizza enthusiast knows, not all pies are created equal. For a killer slice, you need exactly the right cheese-to-sauce ratio, fresh and abundant toppings, and the perfect thickness of fluffy dough. And while most pizza joints claim to have nailed all of these factors, only a few have the goods to back it up.
In honor of National Pizza Day on Saturday, here are our picks for the best pizza joints from Miami to the Bay Area.
Miami
Ironside Kitchen is all about Italian authenticity. Staying true to Neapolitan pizza tradition, it cooks all of its pies on a wood-fired oven with 00 flour, tomato San Marzano, and extra virgin olive oil. The toppings are fresh and organic, gracing the traditional pizzas you know and love, such as the Margherita with basil and tomato mozzarella fiordilatte and Capricciosa with mushrooms, prosciutto, and olives. Plus, there are tasty vegan and gluten-free options, so it's a great spot no matter your dietary needs.
View this post on Instagram
Orange County + Los Angeles
This award-winning pizza joint with locations in Costa Mesa and Los Angeles specializes in stuffed, deep-dish, Chicago-style pizza. Everything from the dough to the sauce to the salad dressing is made from scratch, ensuring that every ooey-gooey bite is pure perfection. Their specialty stuffed crust, which is a deep-dish pizza that layers dough and sauce atop cheesy ingredients, is a local favorite. But if you're looking for something a little lighter, you can get down on a thin-style square cut pie that delivers all of the flavor without quite as many carbs.
View this post on Instagram
It's very possible that no pizza crust is quite as good as the fluffy, doughy, bubbly goodness found at Pizzeria Mozza, which is why it's the go-to standard for quality pies in both Los Angeles and Newport Beach. The pizzas run the gamut from the traditional flavors you know and love to more innovative offerings, like Egg, Bacon, and Potato pies. In addition to amazing pizzas, you nosh on mouthwatering meatballs with three different meats and yummy desserts, like the local favorite, creamy Butterscotch Budino.
View this post on Instagram
San Francisco
If you're looking for the freshest pizza ingredients, it doesn't get much better than Flour + Water. This pizza joint makes a point of using seasonal ingredients to give you the freshest flavor, so its menu is known to change daily. But no matter when you go, you'll enjoy unparalleled thin-crust, wood-fired pizzas in addition to house-made pasta, such as Winter Squash Tortellini with smoked ricotta, currant relish, pepita, and brown butter.
View this post on Instagram
San Diego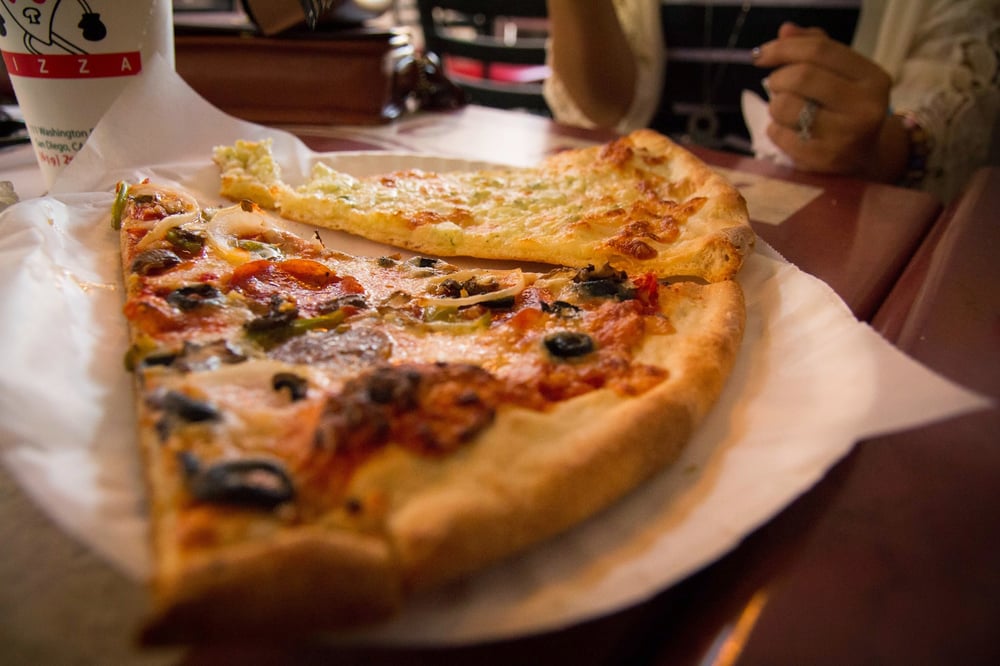 For over 20 years, Bronx Pizza has been serving up a taste of authentic, New York-style pizza in San Diego. You can't make a bad decision when you order here, but the Whitestone Pizza, with its creamy white sauce and three different cheeses, is most definitely a favorite. The no-frills joint focuses more on flavor than ambiance, so if you're looking to make an occasion out of your dinner, it's best to take the pies to go.
Palm Beach
Source: fredbollacienterprises.com
For traditional Italian pizza in the heart of Palm Beach, look no further than Pizza Al Fresco. The restaurant serves up authentic thin-crust pizza baked in a wood-burning brick oven as well as a wide selection of classic Italian entrees, like Lasagna Bolognese. But perhaps the biggest draw of this tasty spot is its gorgeous outdoor courtyard, where you can nosh on yummy pies surrounded by twinkle lights, beautiful Mediterranean-style architecture, and a warm breeze.
View this post on Instagram
Long Beach
Named as a top pizza joint by Zagat, Michael's Pizzeria is a Long Beach gem for pizza lovers. It specializes in Napoli-style wood-fired pies, offering marina-, white-, and pesto-based pizzas, such as the Vegetali with pesto, house-made mozzarella, and oven-roasted summer veggies. It also boasts a tasty selection of baked pastas and a delicious brunch menu, so there's really never a bad time to sit down for a meal here.
View this post on Instagram
Palm Springs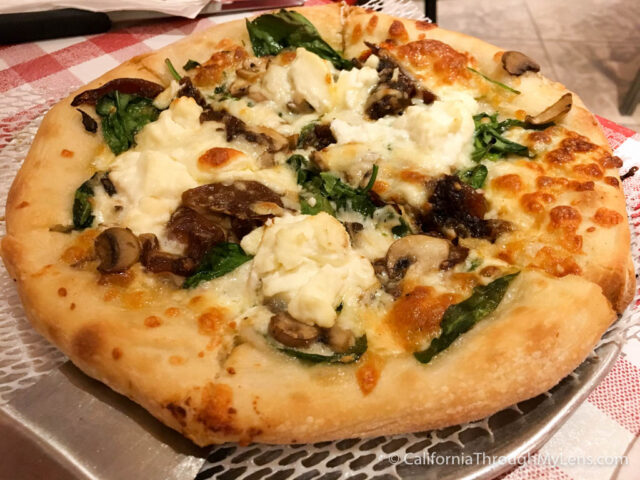 Source: californiathroughmylens.com
With over 70 years of combined experience under their belts, the staff at Bill's Pizza offers some of the best pies in the region. Its pizza flour is imported straight from the motherland of Italy, so you know the flavor's authentic, and it's made into a delicious sourdough crust that's topped with fresh oven-roasted veggies. Its wide selection of pies offers traditional favorites alongside more inventive offerings, like Taylor's Pizza Candy with BBQ sauce, smoked bacon, chorizo, pepperoni, and roasted garlic.
Be sure to check out more of our favorite finds over on Local, where we feature must-visits and goings-on in top metros. Whether you're a local or just visiting, you'll be happy you did.
Leave a Comment