The Best Irish Pubs for St. Patrick's Day Celebrations
Written by Kelly Weimert on Friday, March 15th, 2019 at 10:23am.
The month of March offers a lot of great things, including the end of dark winter days, the beginning of spring, and, of course, every drinking enthusiast's favorite holiday: St. Patrick's Day.
St. Patrick's Day is the excuse that we can all use to drink, eat, and be merry all the live long day, and there are a ton of boozy, green-themed activities that make the day that much better. But with bars far and wide claiming to provide the best St. Patrick's Day festivities, it can be tough to hone in the best of the best.
The following Irish pubs are a sure bet for an authentic and festive St. Patrick's Day celebration, from Miami to the Bay Area.
Long Beach
If authentic Irish fare and tasty booze is your idea of the perfect St. Patrick's Day, then be sure to head to The Auld Dubliner. The menu offers a range of Irish dishes, like Bangers and Champ, Corned Beef and Cabbage, and All Day Full Irish Breakfast, along with a robust beer and whiskey selection to ensure your time is as fun as it is delicious.
Los Angeles
Molly Malone's is the perfect destination if you're hoping to hear some live music while you nosh on tasty food and sip a drink or three. Initially featuring Irish troubadours performing drinking songs and traditional Irish music, the pub now offers live music that runs the gamut of genres, from Irish folk to rock to country. It also happens to have a killer Kildare Hot Corned Beef Sandwich to help you soak up all the booze.
Miami
If you head to The Playwright on St. Patrick's Day, you're sure to encounter a pretty massive line, but the experience is well worth the wait. The popular pub is right in the heart of South Beach and offers drink specials aplenty. It also boasts a menu with all of the comfort food you could want to sustain you during the day's festivities, like Irish Beef Stew, Shepherd's Pie, and Corned Beef and Cabbage.
San Francisco
For a front row seat of the St. Patrick's Day Parade, head to Irish Times at 9 am on the big day. Here, you can start your day with a pint of Guinness while snagging a prime seat to watch the parade from your barstool. In addition to plenty of boozy offerings, the pub also offers tasty Irish grub, like Irish Poutine, Bangers and Mash, and Shepherd's Pie.
Palm Springs
The Draughtsman in Palm Springs offers a day-long St. Patrick's Day celebration complete with live music, killer drink specials, and all kinds of higher-end Irish-American pub fare. Among its tasty offerings are Cornmeal Shrimp Po-Boys, Chicken Pot Pie, and Bourbon Glazed Salmon. And you can wash it all down with a beer cocktail, like the Desert Storm with gin, lemon, IPA, and pineapple.
Orange County
With 30 Irish and craft beers on tap, the largest selection of rare Irish whiskey found anywhere, and an authentic Irish menu, Branagan's is most definitely the place to be come St. Patrick's Day. Sip on frosty brews while you get down on delicious offerings like Maggie Kerrigan's Lamb Stew, Blue Moon Fish and Chips, and a hearty Meat Loaf Dinner.
Palm Beach
O'Shea's celebrates St. Patrick's Day all month long with drink specials and events, culminating in a major block party on the big day. In addition to all of the green beer you can drink, the pub offers all kinds of yummy Irish fare, like Bangers n Mash, Guinness Beef Pie, and a Traditional Roast Beef Dinner.
San Diego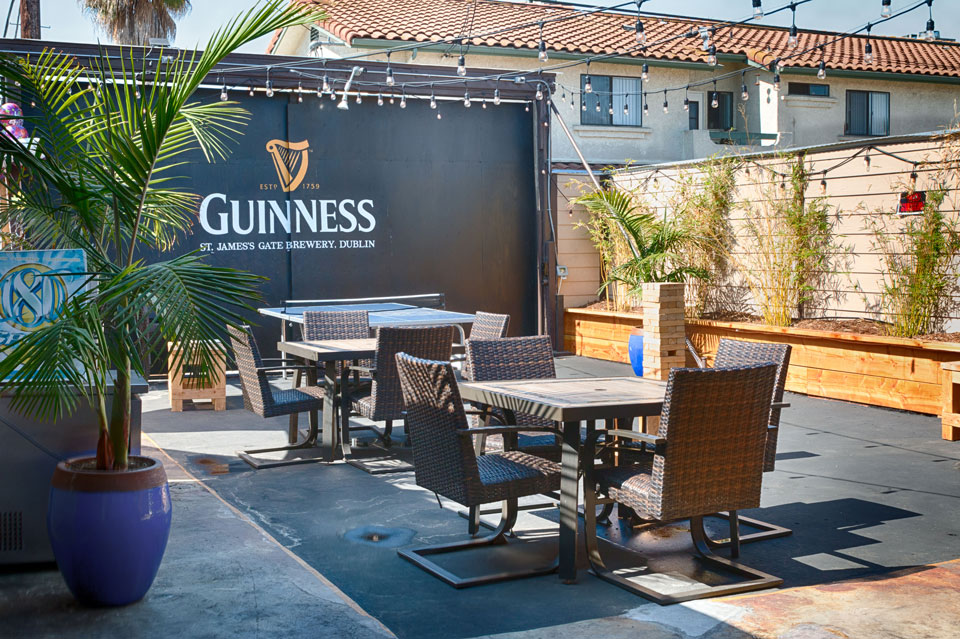 Irish owned and run, The Ould Sod is your go-to destination for authentic Irish festivities on any day of the week, but especially on St. Patrick's Day. On March 17th, the pub is providing a day-long celebration with live music and awesome specials on its extensive drink menu of Irish beers on tap, Irish whiskey, and classic cocktails.
From pizza and pets to beer and barbershops, be sure to check out our curated list of local gems that are definitely worth the trip.
Leave a Comment