The Best Home Tech Products to Come Out of CES 2020
Written by Kelly Weimert on Tuesday, January 14th, 2020 at 10:05am.
Featured: @meetlockly
We always make sure to follow the innovative products and technological advances that come out of CES, and this year's event definitely didn't disappoint. CES 2020 showcased a ton of inventive products and designs intended to make our lives happier, healthier, and easier, especially when it comes to home technology.
From temperature-controlled weighted blankets to AI home robots that help you complete household tasks, these are our favorite home tech products to come out of CES 2020.
There's nothing quite like the calming embrace of a weighted blanket, but many agree that their one major downfall is just how hot they can be. Enter: chiliBLANKET, the world's first hydro-powered, temperature-controlled weighted blanket. The blanket delivers all of the soothing benefits of a weighted blanket while allowing you to control exactly how warm or cool it makes you for what will likely be the best sleep of your life.
If you sleep next to someone who snores, meet your new best friend. The 10Minds Motion Pillow 2 won the CES 2020 Innovation Award for its patented Sleep Pressure Monitoring System that helps to prevent snoring. The system analyzes snoring patterns and pumps air into the pillow to adjust the height once snoring begins, effectively stopping it. Plus, it monitors head position and breathing patterns to find the optimal pillow shape for a deep sleep.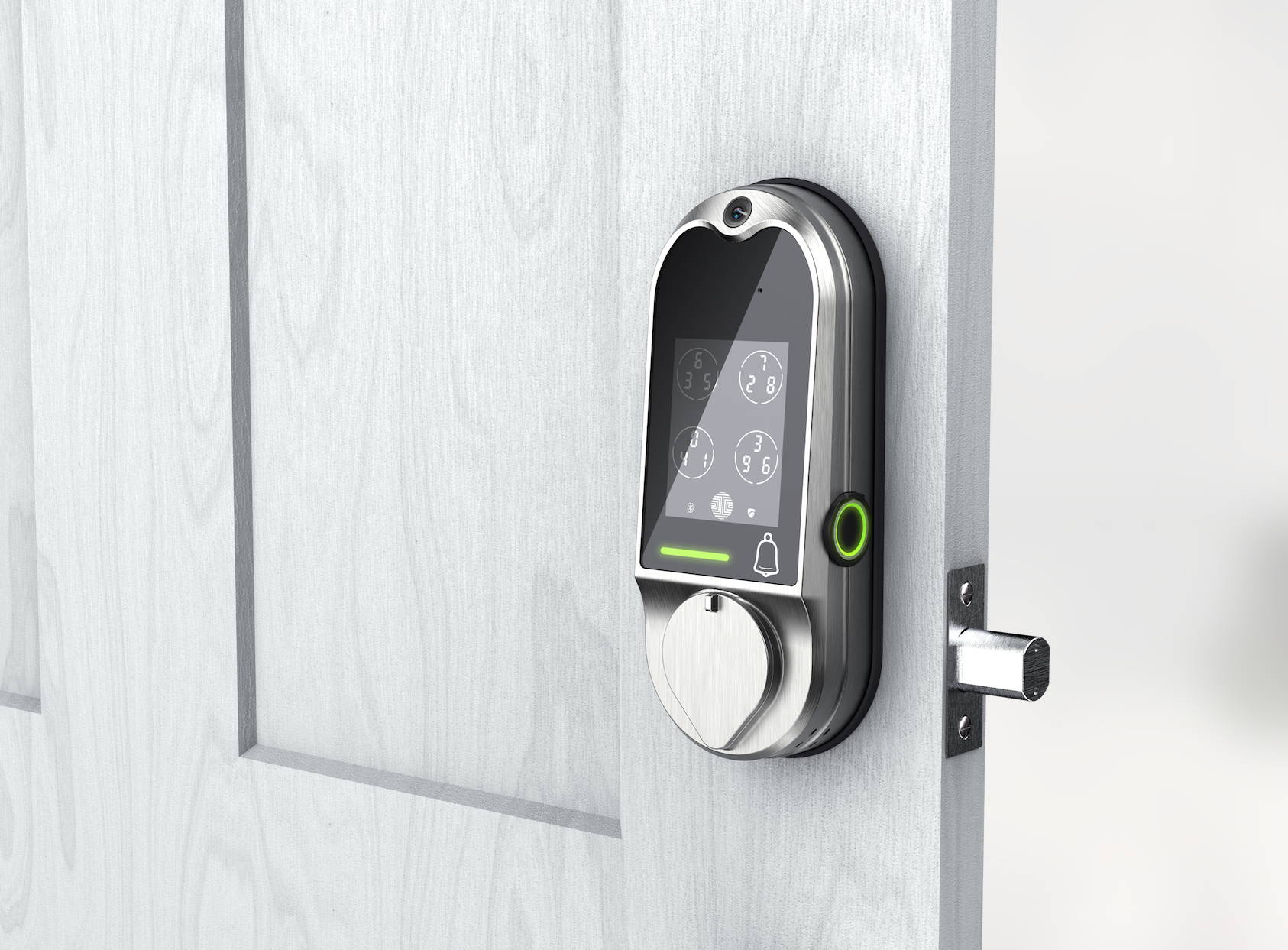 Lockly's been a leader in the smart lock game for some time, offering locks with high-tech features like fingerprint sensors, voice control, and a touchscreen keypad that moves numbers to maximize security, but now it's elevating home security even further. The latest iteration of Locky's smart locks comes with a built-in video doorbell that lets you see and communicate with the person at the door, eliminating the need for an extra security camera device like Ring.
If it's not already clear, sleep was a major theme at this year's event, mainly because Americans simply aren't getting enough of it — the CDC reports that 1 in 3 Americans get insufficient sleep. Hatch aims to change that with its innovative nightlight design. In addition to being an alarm clock and bedside lamp, Hatch Restore optimizes sleep by offering a personalized sleep routine based on your nightly patterns, complete with breathing exercises, meditations for deep sleep, and automatic white noise that begins when you fall asleep. It also allows you to set a sunrise alarm to gently wake you in the morning, so it's basically the perfect bedtime companion.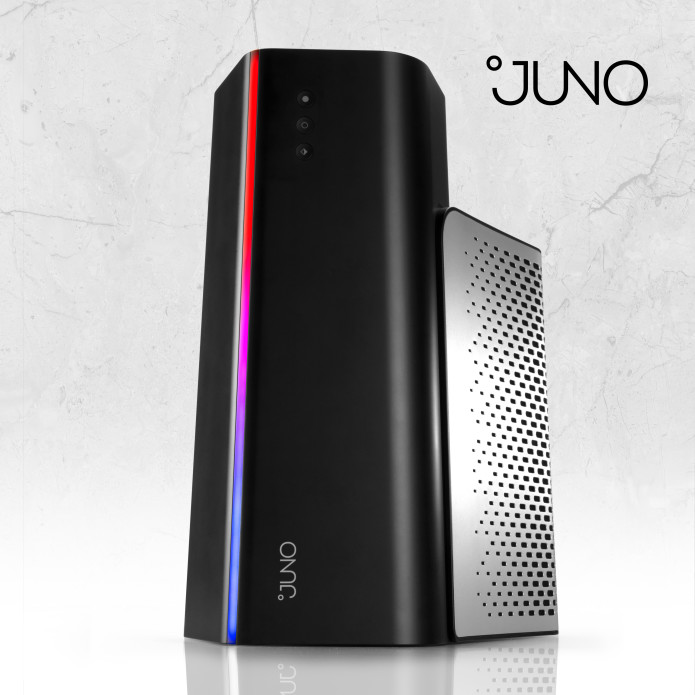 Described by its creators as "a reverse microwave for cooling," Juno is pretty much exactly that. If you've ever been faced with the tragedy that is a luke-warm beer, then you'll love this handy little device. Juno can cool any beverage in just a few minutes with the touch of a button. In fact, it can cool a can of beer in less than one minute and a full bottle of wine in just three minutes—and you don't even need to remove the liquid from the bottle or can that it's in. The device is also a great way to transform hot tea into iced tea and hot coffee into cold brew, so it's an awesome buddy to have no matter the time of day.
Smart lights are nothing new, but the LIFX Switch is particularly cool because it can turn even your "dumb" lights into smart switches, meaning you don't have to install all new switches to set schedules for your lighting. The switch also features four programmable buttons that allow you to set themes and actions, such as dimming, and comes with Google Assistant and Alexa integration, so you can control everything with your voice.
Unlike many of the home tech unveilings at CES that optimize products that already exist, Ballie is in a league entirely its own. The inventive product is a home robot that uses AI technology to roll around and help you with various household tasks. You can use it as a wakeup call, a fitness assistant, or a manager to control other home devices, like your TV and vacuum. It can also take photos and videos of special moments and keep your pet company when you're away. Samsung has yet to release it to market, but when it's out, count us in.
What were your favorite products from CES 2020?
Check out Noted. by Nook to read more from our curated list of places to go, people to know, and top trends in style and design.
Leave a Comment