The Best Christmas Decorations for a High-Tech Holiday
Written by Kelly Weimert on Tuesday, November 26th, 2019 at 10:05am.
Featured: Twinkly App-Controlled Christmas Lights
Holiday decorations, with all of their warm, sparkly, twinkly goodness, really set the tone for the season. It's tough to drive down a street full of stellar decorations and feel anything but joy, and the same goes for an interior awash in the warm glow of twinkle lights.
Given that holiday decor is basically the reason for the season, it's no surprise that they've been getting smarter and smarter. These days, you can find a number of high-tech decorations that elevate the seasonal vibes all the while making your life easier through simple set-ups and schedules.
So, if you're ready to make your holiday smarter and easier, then check out our favorite high-tech decorations on the market right now.
New to the Amazon marketplace, Mr. Christmas is an Alexa-enabled Christmas tree that looks like a surprisingly realistic Douglas Fir. The pre-lit tree is a cinch to set up and features 13 different lighting functions, like multi-sparkle, multi-fade, and multi-twinkle. There are no messy cords or pine needles to deal with, and you can control everything about it simply by talking to Alexa.
Want to avoid the muss and fuss of heavy Christmas decorations while still enjoying their benefits? Then bring this digital decoration home. All you need is a projector to display a live-action Santa Claus on any wall or window and he'll take himself through a variety of scenes and songs. And if Santa isn't really your speed, the company, AtmosFX, also offers holographic winter wonderland scenes, carolers, and Christmas trees.
With over 16 million(!) vivid colors, these RGB lights by Twinkly make it easy to achieve any holiday mood that you're after. You can create endless combinations of color effects and animations right from your phone using the lights' fully-integrated app. You can also download new animations whenever they're released, so they truly never get old.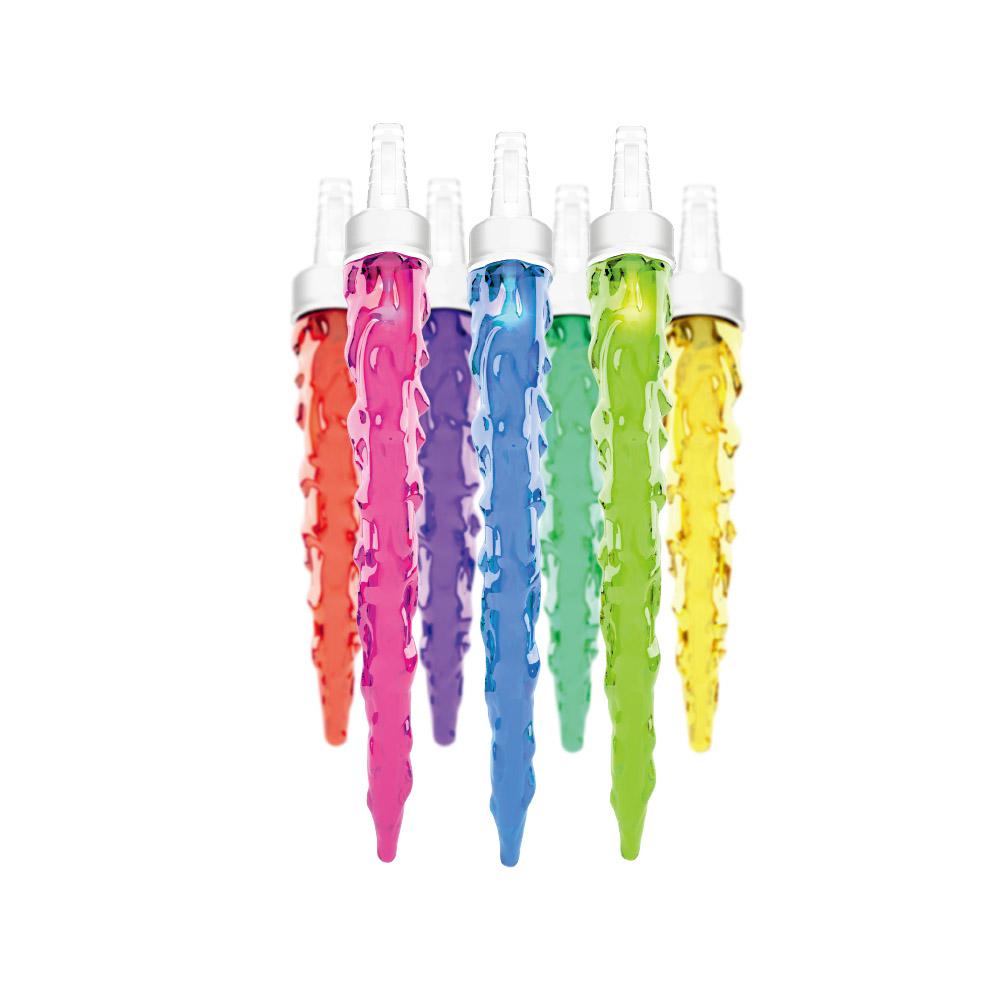 This 24-light icicle set features a variety of display options, from fluid to sparkly to solid, and a wide range of rainbow hues to choose from. But the best part is that they're Bluetooth-enabled with wireless control, so you can use the app to customize the multi-light show modes and create energy-saving schedules from any smart device.
If you really want to make your life easy, then take home this super simple and affordable little projector that will project 12 different color slides onto your home's exterior or interior. Not only does the projector feature Christmas and winter options, but it also comes with Halloween, Valentine's Day, Easter, birthday, and Fourth of July slides, so you'll have all of your holiday bases covered with ease.
Looking for more unique design ideas? Head over to our Tipbook, to find top trends and recommendations for enhancing your home's style.
Leave a Comment