Small Changes That Make a Big Difference in Your Home's Interior
Written by Kelly Weimert on Tuesday, August 7th, 2018 at 4:06am.
For most of us, there comes a time when we look around our home's interior and don't feel quite as in love as we used to. Maybe you adopted a trend a few years ago that now feels stale and outdated or perhaps your personal aesthetic and style sensibilities have evolved to where your home no longer adequately represents you.
Regardless of your reasoning, when we grow tired of our homes, it's easy to simply keep them the way they are because the thought of doing an interior overhaul feels overwhelming and expensive. But what many people don't realize is that there are quite a few simple, easy, and highly affordable tweaks you can make that will completely transform the look of your home in no time at all.
Throw Pillows and Blankets
Your throws are your secret weapon for updating your home in an instant. Pillows and blankets are packed with possibilities for adding new colors, textures, and patterns to your design without investing too much time or money. How you display them makes a difference too. For instance, if you're currently rocking a throw blanket over the couch, consider displaying it on a decorative ladder, like this look from New Darlings, for the perfect blend of form and function.
Hardware
If your kitchen or bathroom feels like it could use a refresher, you're in luck! All you have to do is change up your hardware to reveal an entirely new vibe. You can update your cabinetry with pulls in lieu of knobs, swap out chrome for copper, or you can integrate some trendy brass faucets, like this fresh and enviable bathroom from Taylor Anne Interiors.
Wall Art
Oftentimes, the art on your walls is the first thing people notice when they enter your home, so switching it up can have a major impact on your design's overall feel. But don't think wall art needs to be a standard gallery wall or one big statement piece; it can encompass nearly anything and everything, like this creative design from Fleurrell.
Coffee Table Vignette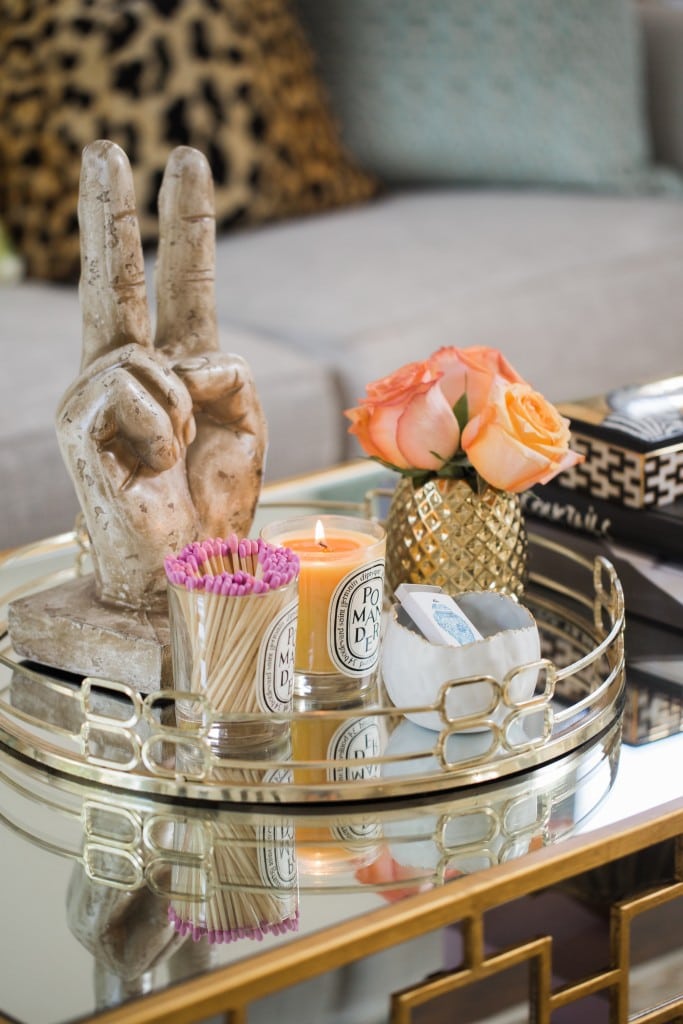 Your coffee table is basically the centerpiece of your living room, so it's a great source of change for a fresh new look. You don't need to invest in an entirely new coffee table, though. Simply updating your vignette (or creating one if you don't have one already) is a no-fail way to make a major impact. Plus, it's the perfect opportunity to showcase eclectic pieces that reflect your style, like this unique setup from Chronicles of Frivolity.
Window Treatments
If you've been rocking the same window treatments for a while now, consider updating them to revive your entire design. The beauty of this idea is that there are truly endless options. You can instantly add texture, patterns, and color to make a big splash, or you can opt for something breezy and neutral, like this roman blind and curtain combination from Studio McGee.
Looking for a new home to style your way?
Use Nook's innovative Search With Style® tool to find your perfect architectural style match.
Leave a Comment