Simple Ways to Declutter Your Home in the New Year
Written by Kelly Weimert on Tuesday, January 15th, 2019 at 3:08am.
Source: homeyohmy.com
Whether you've been inspired by Marie Kondo's highly bingeable Tidying Up show on Netflix or you've simply resolved to have a cleaner, more organized abode in 2019, there are plenty of reasons to purge your home's chaos-inducing clutter. However, wanting to declutter and actually decluttering are two very different things.
For a lot of us, the thought of finally sitting down to clean and minimize can feel nothing short of overwhelming, but it's actually a lot simpler and easier than you might think. The following tips to declutter your nest are designed to make the whole process much less intimidating.
Make a List

Source: unsplash.com
When you don't have a to-do list, it's easy to look around your space and feel overwhelmed by all that needs to be done. A list will show you that decluttering is actually much more manageable than it seems. Lists also provide an easy way to create priorities and check off things when you're finished, which is incredibly satisfying and motivating.
Take a Picture

Source: unsplash.com
We have a way of becoming desensitized to clutter and disorganization if we've been looking at it for too long. If you've been in the same place for a long time, it becomes difficult to see your home for what it really looks like. The simple trick of taking photos of your space gives you a new perspective of your abode, allowing you to more clearly see what, exactly, needs to be done.
Start Small

Source: unsplash.com
One of the biggest obstacles we face when decluttering is trying to do too much, too fast. Doing so can quickly overwhelm you or put you off from the process altogether. Rather than view it as a massive project you need to undertake, approach it in small increments. If you set aside 10 decluttering minutes each day, your space will feel much more exhale-worthy in just a week's time.
Buy Big Categorization Boxes

Source: hometowndumpsterrental.com
Invest in four boxes to categorize your items as you're going through them. Label each one as "Keep," "Donate," "Relocate," and "Trash." This way, you won't need to put items in random piles throughout your home as you go through them, which can make the process feel much more overwhelming.
Buy Small Organizational Boxes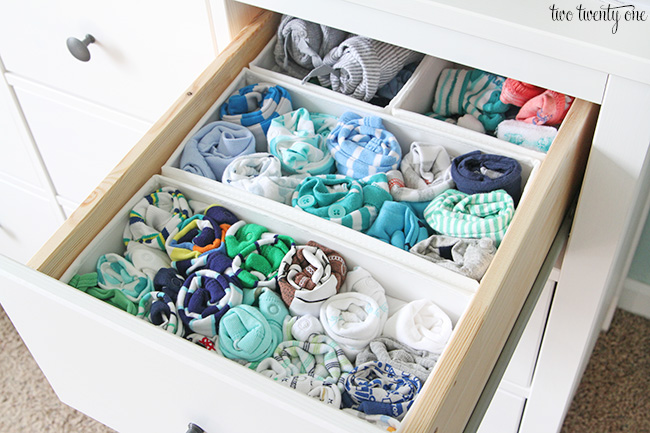 Source: twotwentyone.net
Small boxes are clutter's worst nightmare because they ensure a place for everything in the home. And we don't mean packing boxes; rather, smaller, organizational boxes that can be stacked in cupboards and closets or used as drawer organizers. If you're using boxes for the closet, use transparent or labelled boxes so that you're always aware of their contents.
Try the Hanger Trick

Source: unsplash.com
If you have a tough time parting with clothes, then try this hanger trick: Position all of your hangers backwards. When you wear an item, return it to the closet facing forward. As time passes, you'll begin to see the items that you actually wear versus the items that you hang on to but never put to use.
Whether it's organizing, adding new colors, trying new furniture, or minimizing, show your home some love this year. Find interior ideas and current design trends over on our Tipbook.
Leave a Comment