Restoration vs. Rehabilitation: Everything You Need to Know
Written by Kelly Weimert on Friday, January 10th, 2020 at 10:05am.
Source: hgtv.com
With their timeless charm and abundant value, both literal and figurative, there's a lot to love about owning a historic home. However, a major drawback of living in an old house is that, at some point, it invariably needs some work to remain functional. There are several approaches you can take to ensuring your historic home stays in strong working order, topmost among them being rehabilitation and restoration.
While the terms "rehabilitation" and "restoration" may seem nearly interchangeable, they actually mean two very different things. When it comes to architecture, rehabilitation is the process of returning a structure to a useful state through contemporary repairs and modifications, while restoration works to retain the materials and characteristics from the most significant period in the structure's history.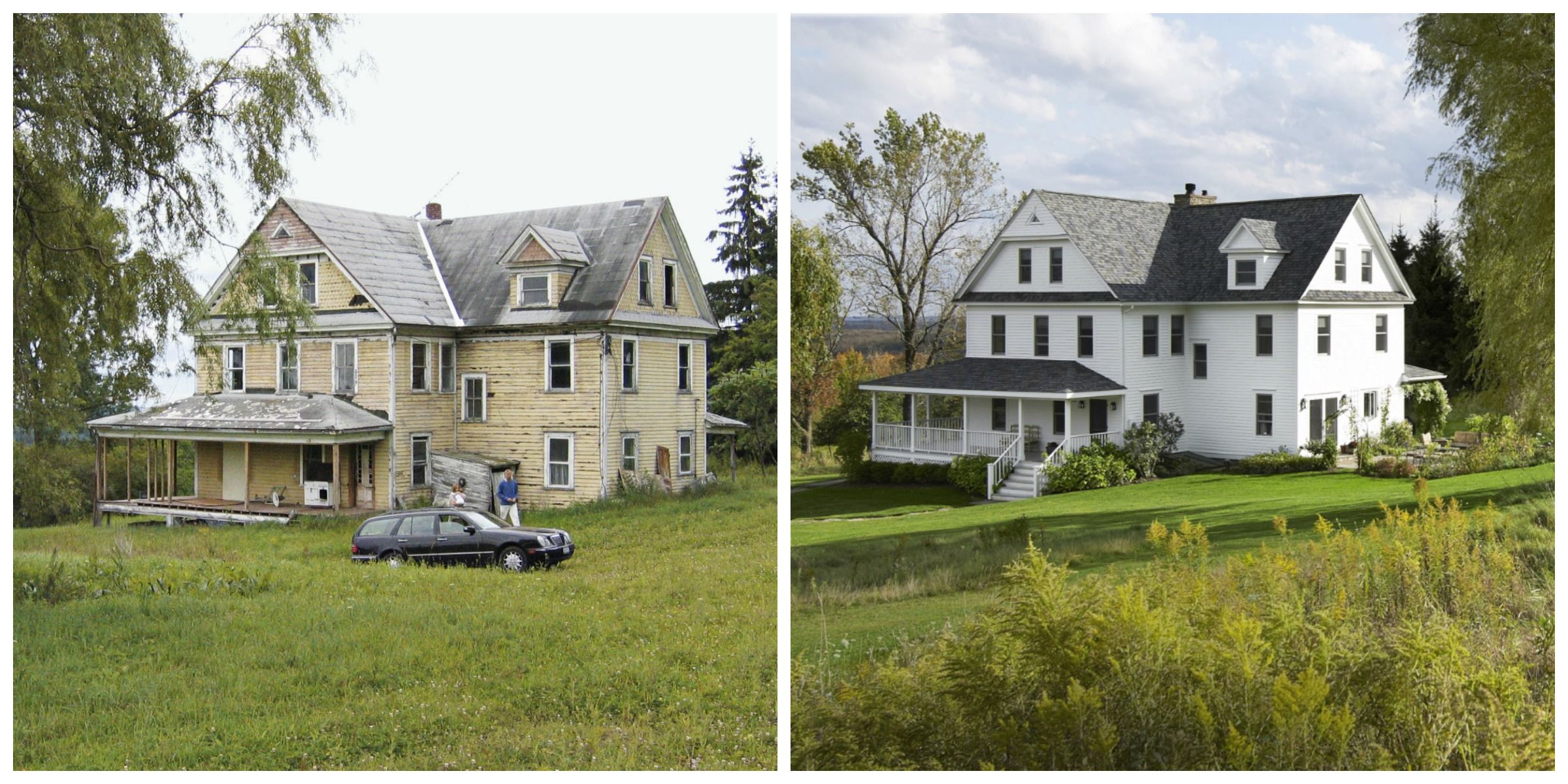 Source: countryliving.com
With rehabilitation, you get more creative liberty over the materials and methods you use as the process focuses more on making the home more useful and livable than retaining original details. When you restore a home, however, you may find yourself removing items and materials that were added during a previous rehabilitation in order to bring the home back to its original state. Rather than emphasizing livability and usability, restoration is geared more toward honoring exactly what the home looked like when it was initially built.
Should You Restore or Rehabilitate Your Historic Home?
When deciding whether to restore or rehabilitate your home, there are several factors to consider. You'll first want to fully assess the house's condition. If it has been significantly damaged over the years from water, weather, mold, and the like, it may be extremely difficult and expensive to restore the home to its original form, making rehabilitation a more practical choice.
You should also consider the significance of the home: Did someone prominent live there? Did an important event take place in the house? Was it built by a revered architect? If the answer is yes to any of these questions, then restoration might be the best choice to maximize the home's value.

Source: archpaper.com
Lifestyle considerations are another important consideration. For example, if a lot of young children are living in the house or if someone in the home has a disability that calls for certain accessibility measures, then it might not be practical to restore the home. Additionally, restoration is typically more expensive than rehabilitation, so you should have a keen understanding of your finances before making the decision. You'll also want to consider any local historic designations, building codes, and property insurance issues that could impact your actual ability to restore or rehabilitate the home.
A major benefit of rehabilitation over restoration is that it can be as small or as significant as you want it to be, from simply updating the kitchen with new appliances to rehabbing one room to changing the look of the whole house.

Source: dos.myflorida.com
With restoration, however, you must take into account the details of the entire home, often resulting in a very involved and complex undertaking. That said, the results of a beautiful restoration can be absolutely stunning and yield big rewards with respect to the home's value.

Source: dowdrestoration.com
In short, choosing to rehabilitate or restore a historic home is a very personal decision that should be made with careful thought and consideration to your lifestyle, the home's story and characteristics, and your finances. But regardless of the approach you take, one thing remains true: the opportunity to live in a historic home is priceless.
If you love architecture as much as we do, try downloading the innovative Search With Style® mobile app, where you can search all homes for sale by their architectural style.
Leave a Comment