Quarterly Report: The Latest Home Gadgets You Need in Your Life
Written by Kelly Weimert on Friday, October 11th, 2019 at 11:05am.
Featured: Logitech Circle 2
With technology increasing at an exponential rate, it can be tough to keep up with all of the latest gadgets designed to optimize your home. That's why we're introducing this new quarterly report. Every few months we'll bring you updates on the latest tech products that make everyday living that much easier. And this quarter most definitely doesn't disappoint.
From a laser-driven vacuum to a device that will smarten up your house for under $30, the following new gadgets are sure to make your home smarter and happier.
Ecobee has been killing the smart thermostat game for quite some time, but the latest generation far exceeds those in generations' past. In addition to the features that initially set this thermostat apart, like Alexa capability and a sleek touchscreen interface, the Ecobee now has an enhanced speaker with Spotify integration that you can use to play music and take advantage of all of Alexa's features, like Drop-In and messaging. Additionally, Ecobee's famed remote sensor has gotten a major upgrade with longer battery life and improved range, allowing you to ensure all of your rooms are efficiently cooled/heated.
Spotty WiFi in the house? Meet your new best friend. The Orbi WiFI system is a sophisticated little device that creates a seamless WiFi connection up to 5,000 square feet. The connection will give you the fastest speed that your internet service provider allows, no matter where you are or how many devices you have connected to it. That means you can be working on a massive video-editing project on one side of the house and your kid can play Playstation on the other without impacting the connection a bit. Speaking of kids, the device also features Smart Parental Controls, which allow you to manage your child's online time and content from your phone.
If you have yet to experience the wonder and ease that is a robotic vacuum, then it's time to invest in yourself and your home with the Neato Botvac. Rocking some of the most advanced robotic vac technology on the market, the Neato uses lasers to create a detailed map of every room in your home to ensure it covers every nook and cranny. It also allows you to program areas that are off limits and target trouble areas, like underneath the dining room table. It's D-shaped design also sets it apart from other robotic vacs, which are often circular, making it capable of getting into every corner of your home.
Smart home technology can cost a pretty penny, but it definitely doesn't have to. In fact, you can make your home a smart one for the low price of $25 with the Amazon Smart Plug. Equipped with Alexa capability, the smart plug allows you to voice control your appliances without the need for a costly smart home hub. Using an app, you can set up daily routines, such as turning on the coffee maker and kitchen lights at a specific time each morning. You can also use Away Lighting to automatically turn lights on and off at certain times to make it look like you're home.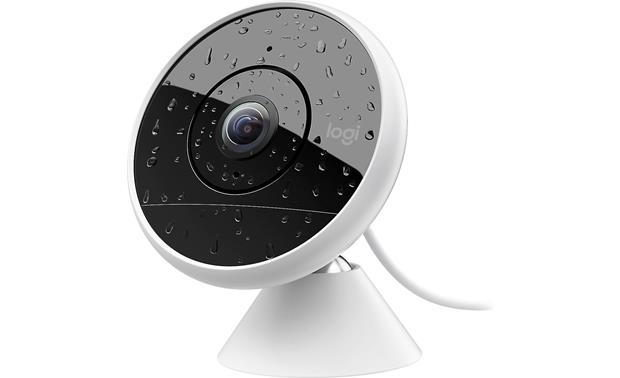 These days, there are a lot of home security cameras on the market, but they're not all created equal. They vary in quality by factors like resolution, field-of-view, and software, and the Logitech Circle 2 excels on all three points for an incredibly reasonable price. The camera comes with a mobile app and online service that allows you to see a condensed timelapse view of any 24-hour period without paying a monthly subscription. It also takes clear images in the dark, detects whether moving objects are humans, and features a totally waterproof design. Plus, its ultra wide field-of-view allows you to see 180 degrees, ensuring nothing slips out of sight.
Looking for more unique home and design ideas? Head over to our Tipbook, which is full of top trends and easy tips for enhancing your space, no matter your style or budget.
Leave a Comment