Our Top Picks From Urban Outfitters' 5 New Furniture Collections
Written by Kelly Weimert on Tuesday, February 12th, 2019 at 3:07am.
Formerly mostly focused on trendy clothes, Urban Outfitters has really been stepping its game up in the home decor and furnishings department. In fact, if you head to their website you'll see that the tab that used to say "apartment" now says "home," signifying that the retailer is ready to take its home offerings more seriously and has five new furniture collections to prove it.
The collections each have their own distinct style, from masculine and industrial to whimsical and bohemian, so there's something for any aesthetic. Plus, the prices tend to run a bit lower than higher-end home retailers, so it's a great place to start if you're looking to update your home while saving a few bucks.
The retailer is expected to roll out more pieces in each collection in the coming weeks, but these are our top picks from their current offerings to give you an idea of each collection's flavor.
Camila Collection
This collection has a distinctive retro flair, with plush materials and vibrant hues, like burnt orange, alongside airy, mid-century-inspired silhouettes.
Not only is this sofa packed with personality, but it's also perfectly in line with this year's curved furniture trend. Adding this to your space will immediately refresh its vibe while eliminating the need for clutter-making decor.
Ria Collection
With its sumptuous curves and organic materials, the Ria Collection is great for those who subscribe to a beachy, boho vibe. It's also incredibly cohesive, so it's stellar for outfitting an entire room—particularly the bedroom.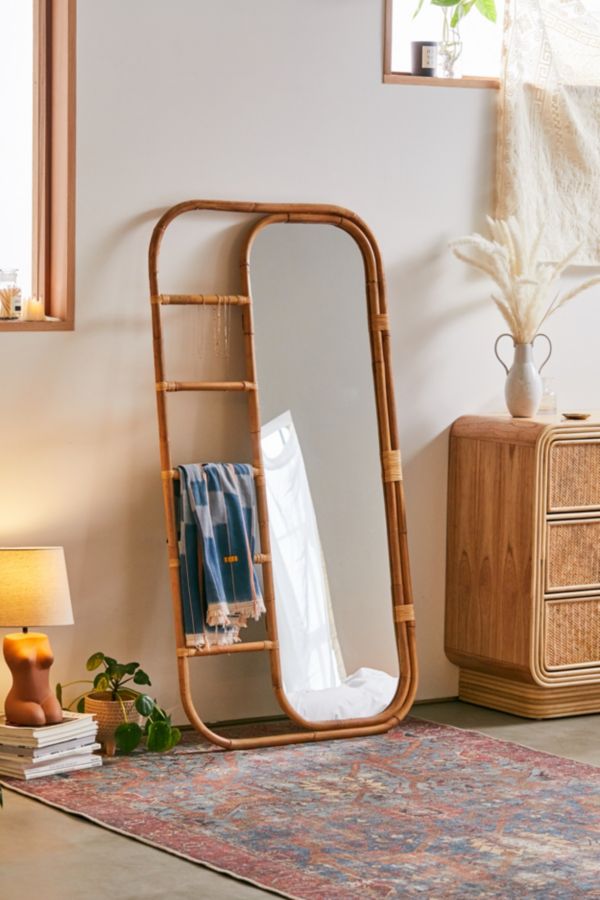 Combining form and function, this leaning mirror will expand the visual space you're working with while providing the perfect spot to hang your favorite throws and clothes.
Howell Collection
This collection is a little bit mid-century and a little bit industrial, with darker and more masculine hues than the aforementioned collections. The sleek silhouettes make the collection a stellar complement to a minimal aesthetic.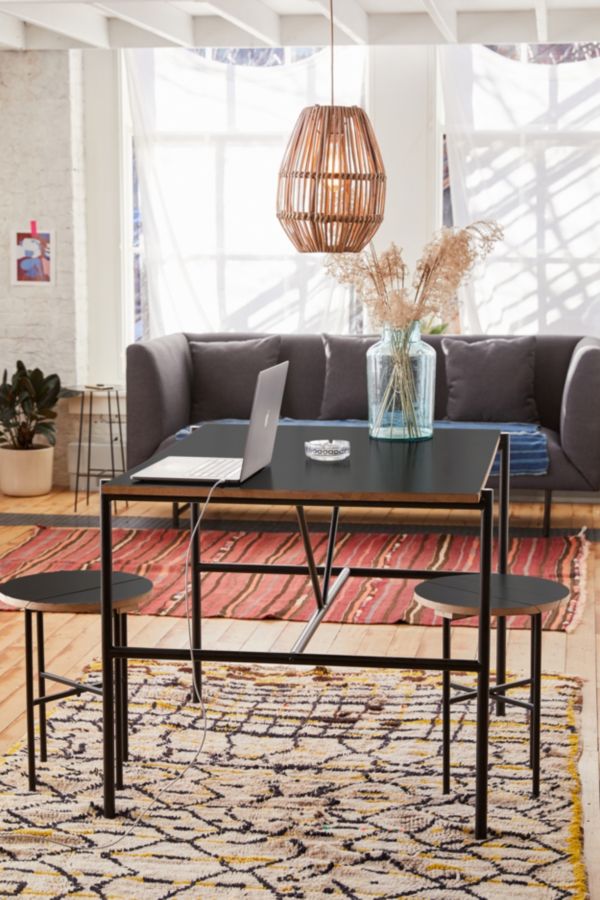 Equally chic and minimal, this barely-there dining set comes with stools that can be folded, hung, and hidden away under the table. If you're working with less square footage than you'd like, meet your new style solution.
Finley Collection
With its earthy hues and minimal designs, this collection gives off a uniquely modern-boho-industrial feel. It's highly versatile and unobtrusive, making it work for virtually any aesthetic.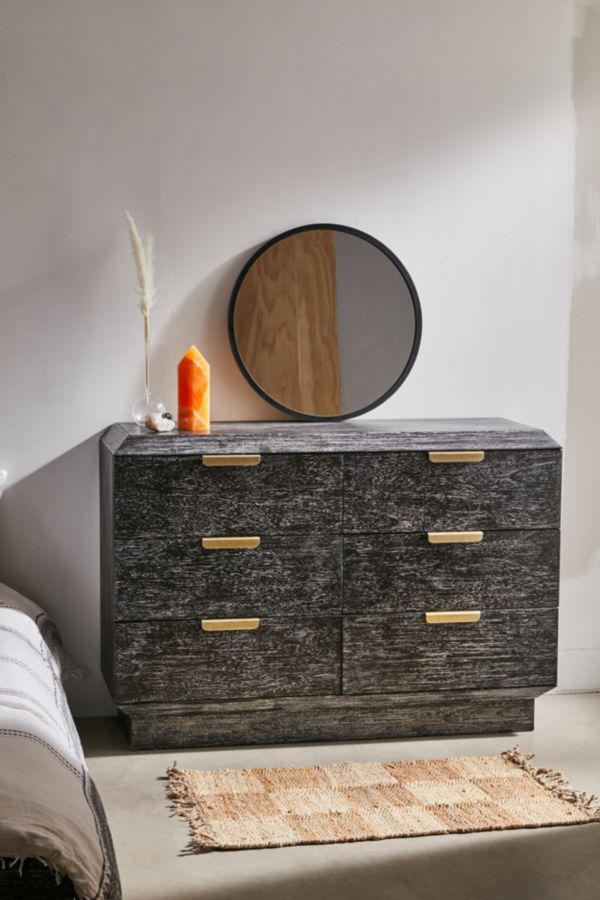 This sleek dresser's organic feel will ground any design with function and high style, while its gilded drawer pulls give it just a hint of modern luxury. It also comes in two finishes: the black pictured here and a much lighter, natural brown.
Wyatt Collection
Coming in at a lower price point than the other collections, the Wyatt Collection is intended for those who are outfitting their homes on a budget. As such, the collection is versatile by design, offering clean and simple shapes and materials that work with any style sensibility.
The long legs of this bed give it a bit of a mid-century feel while providing ample storage space for those items that you can't seem to find a place for. And the natural wood finish means it's tough to find a home that it wouldn't work in.
If you like what you're seeing, go follow @urbanoutfittershome for all of things #UOHome:
View this post on Instagram
For more homespiration, head over to our Tipbook, where we'll keep you up to speed on all the latest tips and trends for your nook.
Leave a Comment