Our Favorite Pieces From West Elm's Stunning 2021 Lookbook
Written by Kelly Weimert on Tuesday, January 26th, 2021 at 10:05am.
West Elm just released its Spring 2021 Lookbook and it provides all of the design candy you'll need for the increased time most of us are spending at home these days. The collection heavily emphasizes soothing, neutral hues, offering a welcome dose of calm in these turbulent times, as well as understated silhouettes that will complement a wide variety of aesthetics.
You'll also find a sleek collection of Scandinavian-inspired designs paired with handcrafted artisan accents that will elevate any look with a layered, worldly feel.
Whether you're planning to give your home a major update or you're seeking a simple refresher, these gorgeous picks from the brand's collection will ensure you do it in style.
Made from solid wood, this modern bookshelf offers an incredibly compelling way to display all of your favorite reads.
Natural caning gives this otherwise minimal console the perfect amount of textural warmth, while discreet cutouts in the back allow you to keep unsightly cords hidden from view.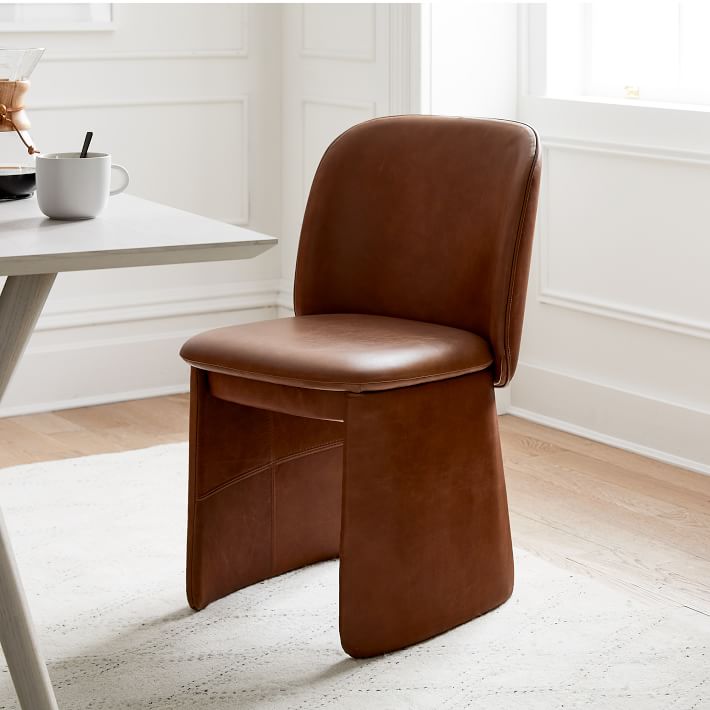 Featuring seven different sophisticated hues, this modern dining chair will instantly add fluidity and intrigue to any space it lives in.
If you're anything like us, then your nightstand has a tendency to get pretty crowded. With its ample storage, this modernist stunner solves the problem of a cluttered nightstand and looks great doing it.
These highly sculptural ceramic vases are made in Vietnam and will give your Spring flowers the presentation they deserve.
Speaking of displaying botanicals, this handcrafted wall vessel allows you to do just that without encroaching on precious counter space.
This storage collection, which features three distinct pieces that you can buy separately or as a stackable set, is the perfect addition to any home office.
As far as we're concerned, one can never have too many storage baskets, especially when they look as great as these beauties.
If you're working with less square footage than you'd like, then invest in this gorgeous garment rack to instantly free up your closet space.
Craving more inspiration? Check out our Tipbook full of curated design ideas for all different styles and budgets.
Leave a Comment