On Scene: West Hollywood Halloween Carnaval 2018
Written by Kelly Weimert on Wednesday, October 24th, 2018 at 10:40am.
Image credit: welikela.com
There are a million and one ways to celebrate Halloween but few are as fun and magnificent as the West Hollywood Halloween Carnaval. Each year since 1987, WeHo hosts this extravaganza on Halloween night.
What Happens at the Event?
What, exactly, you'll find at the event varies from year to year, but you can definitely expect to discover jaw-dropping costumes; multiple stages featuring live music, DJs, and performing arts shows; bar specials aplenty; and a whole bunch of contests to win awesome prizes. Past performances include Boy George and a Rocky Horror Picture Show tribute with Tim Curry.
It should be noted that the event discourages children and pups from attending due to the big crowds and scantily-clad participants, so consider it an adults-only night of frisky fun.
When is the Event?
As mentioned, the event takes place on Halloween night, which is Wednesday, October 31st, from 6-10:30 pm. However, there is a gang of afterparties and late-night drink specials from bars along the route, so the fun rarely (read: never) stops at the 10:30 end time.
Where Does it Take Place?
The event occurs in a public outdoor space along Santa Monica Boulevard, from Doheny Drive to La Cienega Boulevard. While you can park in a variety of WeHo's parking garages, it typically costs $20 to do so, so you might want to use the 'hood's free evening trolley, The Pickup, instead. Also, street parking is severely limited during the event, so don't plan on snagging a spot.
How Much Does it Cost?
Nada. Zip. Zero. Zilch. The event is totally and completely free.
What Should I Bring?
The event prohibits backpacks, camera bags, and totes, so it's best to stick to just your credit card and ID. If you need to bring a lot of items, be sure to carry 'em in a plastic bag per the event's guidelines. You can also check out answers to frequently asked questions about the event here.
If you're thinking of entering the costume contest, be sure to bring your A-game—the competition is stiff, as evidenced by these costumes from last year's event.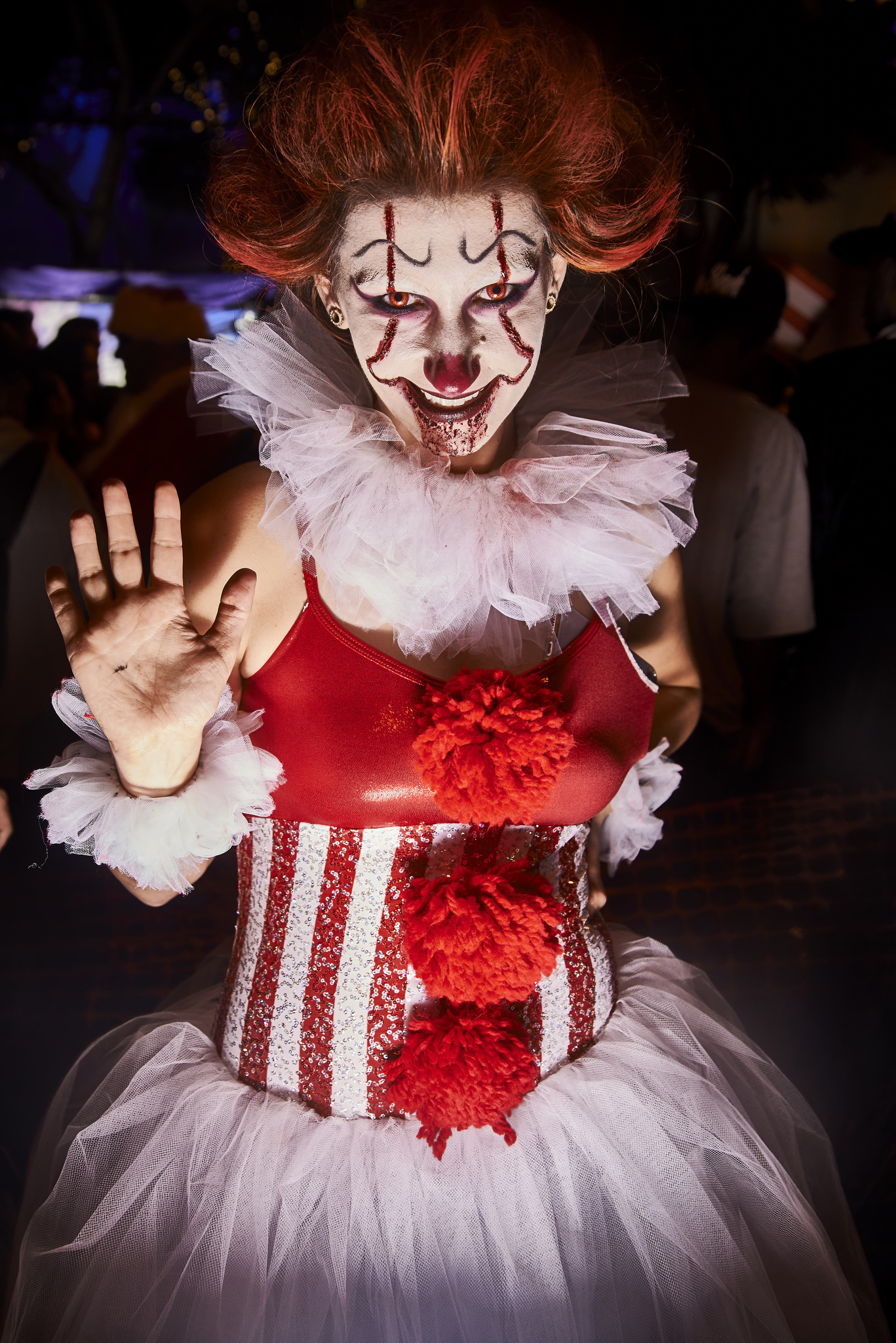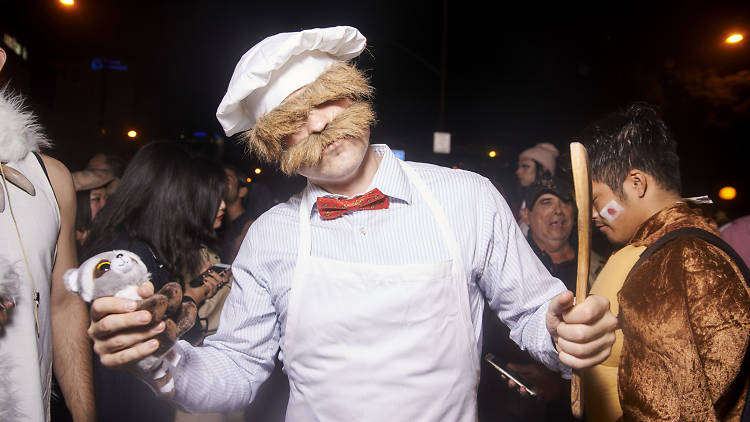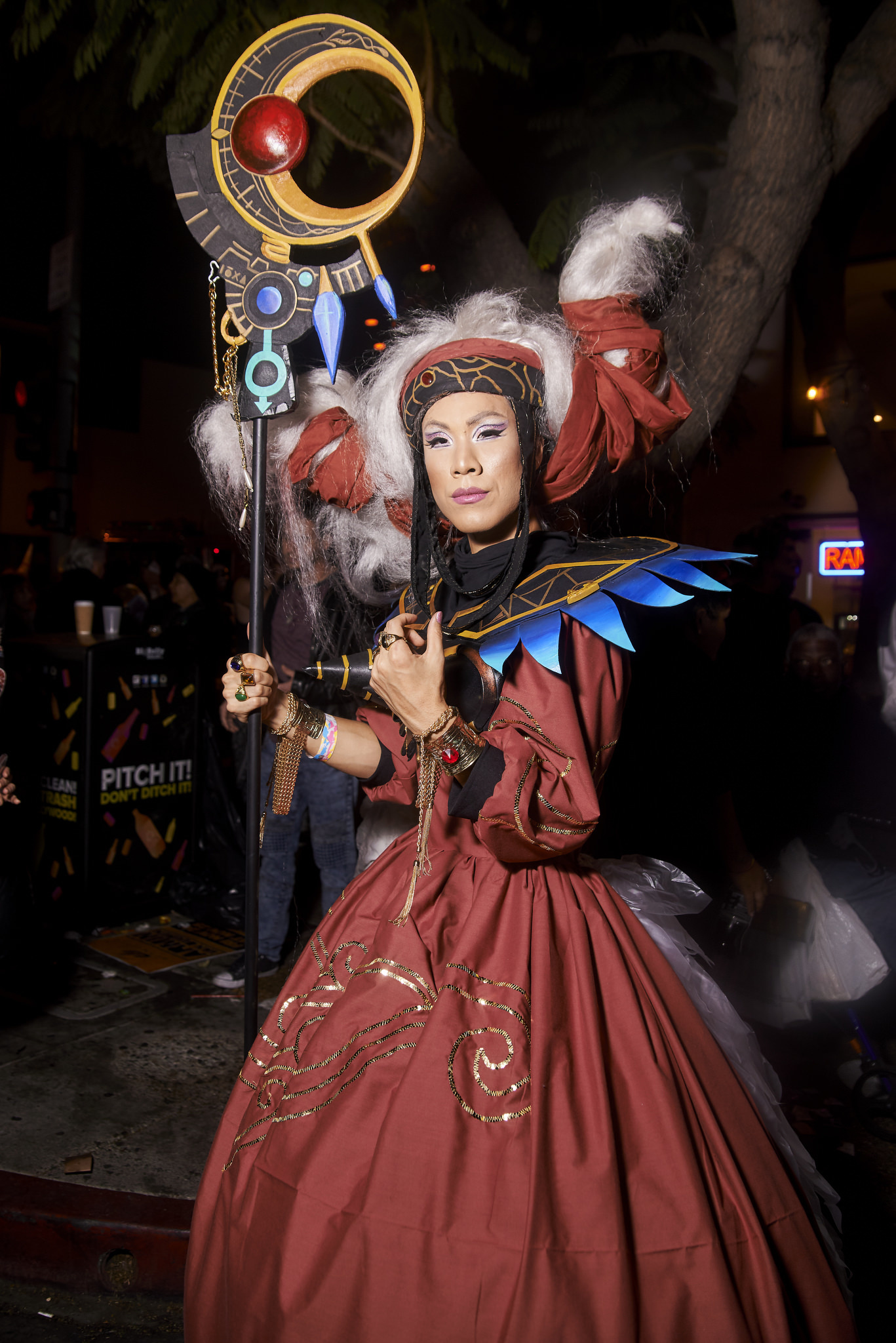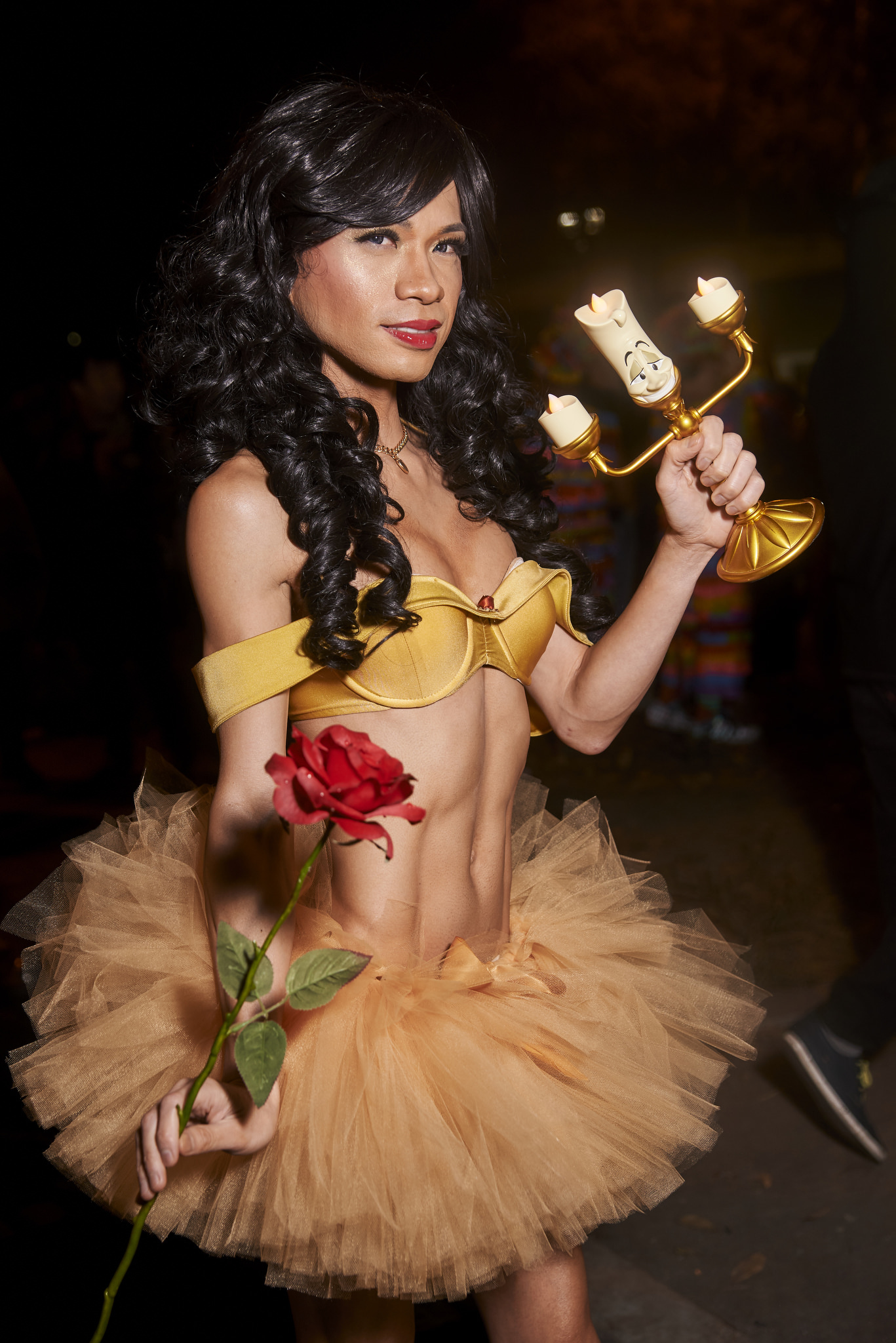 Image credit: timeout.com
Can't make the event but still want to be part of the fun? Come back on Halloween and watch the event livestream here!
Leave a Comment