On Scene: SXSW 2019
Written by Kelly Weimert on Wednesday, March 6th, 2019 at 9:06am.
Source: sxsw.com
Every year since 1987, some of the biggest influencers in tech, film, and music convene in Austin, Texas to showcase their talent and share their ideas for South by Southwest AKA SXSW. What began as a collective of just over 100 artists has evolved into thousands of creatives coming together for an endless stream of screenings, exhibitions, workshops, and showcases.
The nine-day event consists of three main categories: Festivals, Exhibitions, and Conferences. Each category breaks down into subcategories, with the Festivals component comprising the latest stars in music, film, gaming, tech, and comedy. Meanwhile, the Exhibition aspect includes trade shows, art programs, wellness expos and other interactive events for industry experts and enthusiasts to engage with their interests. Finally, the Conferences component includes a wide range of panels and speakers who discuss entertainment, social impact, branding, design, media, and other creative industries.
With so many options, it's impossible to hit up every single event, so here are just a few highlights to help you get a feel for what this one-of-a-kind event has to offer.
Engage
Source: facebook.com
There are a ton of speakers and panels at SXSW that discuss diverse topics, from technology to social justice. Some of the featured speakers include political trailblazer Stacey Abrams, who'll discuss her book Lead from the Outside, which covers the challenges that marginalized people face and how to overcome them.
Adam Bierman, CEO and cofounder of mega-cannabis company MedMen Enterprises, is also a featured speaker. MedMen is one of the country's largest financial supporters of progressive marijuana legalization efforts. Bierman will be discussing the massive boom of the cannabis industry, including how to advocate for professional standards, institutional practices, and reasonable government regulations.
Another featured speaker is Trevor Noah of The Daily Show who'll join CNN Anchor Jake Tapper and a panel of comedians and influencers to discuss the ever-evolving media cycle and its impact on the culture. They'll also offer a behind-the-scenes perspective on how The Daily Show tackles provocative issues, like politics and social justice, in a smart and funny way.
Network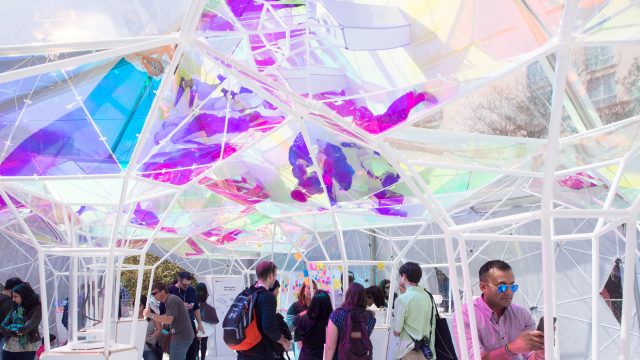 Source: sxsw.com
One of the primary functions of SXSW is to bring together industry leaders and enthusiasts to network and share ideas, so there are endless meetups and parties designed for participants to connect. Many of the smaller meetups take place in exclusive SXSW lounges, which offer unique experiences like mechanical bulls, meditation rooms, and creative workspaces. But the exact location of these lounges is shrouded in secrecy—event registrants need to sign up here for time and location updates.
In addition to intimate networking events, there are also a variety of parties that allow you to interact with like-minded creatives. Some of those parties include a Music Opening Party with live performances and music industry talent and Film Opening Party with filmmakers and fans dancing and eating the night away. Like the meetups, though, the details of these events aren't typically released beforehand, so you have to be present to see the surprises that await.
Watch & Listen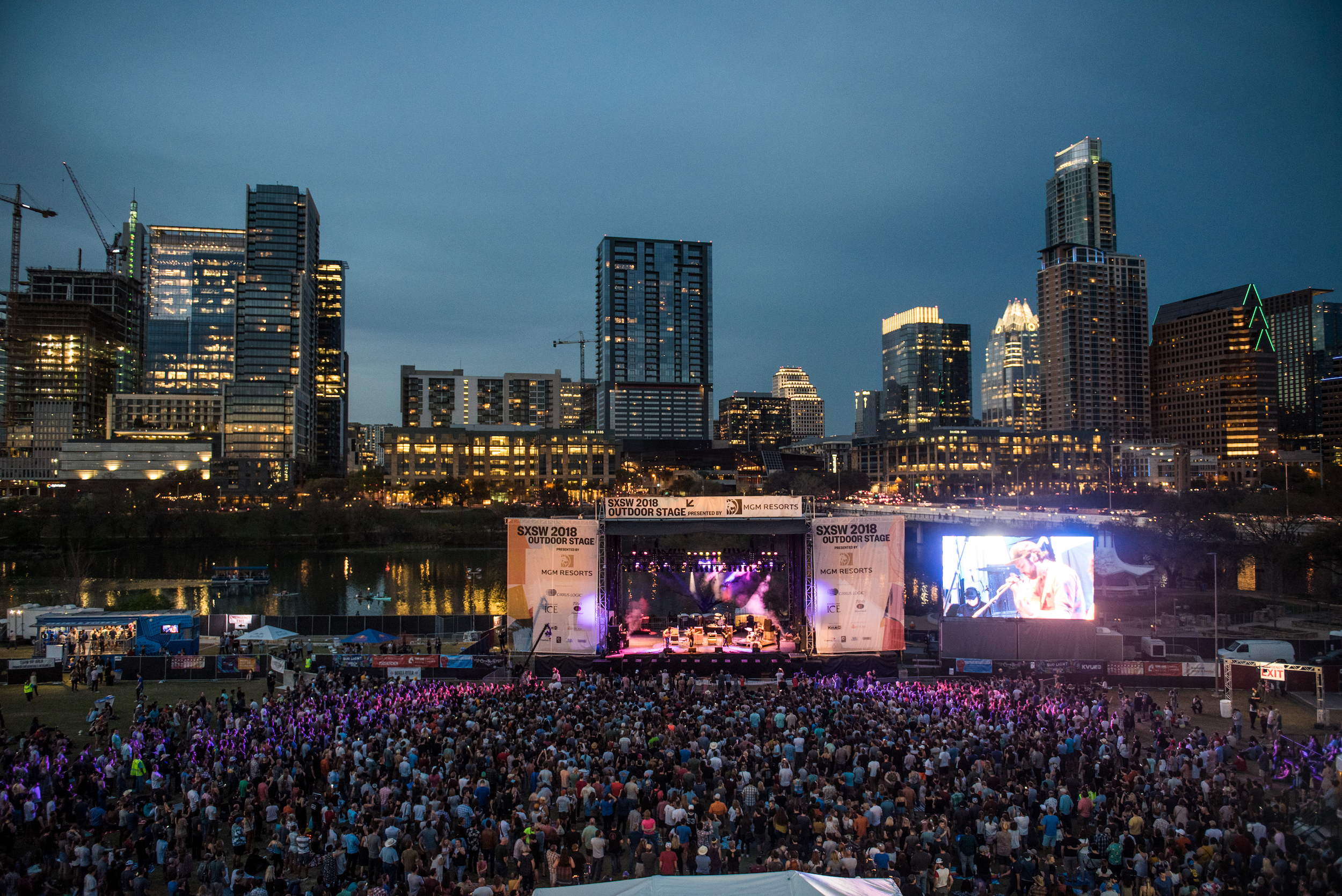 Source: sxsw.com
The film festival portion showcases visual storytelling from some of the world's top talent in diverse competition categories ranging from animated shorts to documentaries to feature films. Some of the headliners include Booksmart, directed by Olivia Wilde, Good Boys, directed by Gene Stupnitsky, and Us, directed by Jordan Peele.
If you're more of a music aficionado than film buff, then check out the more than 1,500 musical artists that are touching down in Austin from around the world to share their sound during the event. Among those artists includes the indie collective Broken Social Scene, Brooklyn rapper Leikeli47, Welsh pop trio The Joy Formidable, and international drummer/producer Shigeto.
There are also abundant unofficial and often secret SXSW shows and screenings that you're most likely to find by following your favorite artists and influencers on social media.
If you're interested in attending this massive event, then you can find more information about the artists, creatives, and events, as well as registration and pricing info, here. And of course, get the inside scoop and follow the countdown to SXSW 2019 by following @SXSW on Instagram.
View this post on Instagram
If you're headed to SXSW, don't forget to stop by the famous Rainey Street to check out some great food and historical architecture!
Leave a Comment