Neighborhood Spotlight: California Heights, Long Beach
Written by Kelly Weimert on Wednesday, January 22nd, 2020 at 10:05am.
Source: kcet.org
Bounded by Atlantic Avenue and Cherry Avenue in the west and east and Wardlow Road and Bixby Road in the south and north, California Heights is the largest historic district in Long Beach. The neighborhood was initially developed in the 1920s when an oil discovery near Signal Hill drew an influx of people to the area.
Formerly part of Bixby Ranch (now known as Rancho Los Cerritos), Jotham Bixby Co. added 830 lots to the land shortly after the neighborhood was formally established in 1922. The company marketed the properties to include oil rights and, within four hours, 185 of the lots were sold, with the rest of them sold shortly thereafter. In 1927, the burgeoning neighborhood petitioned the city of Long Beach for paved roads, curbs, sidewalks, and ornamental lighting. The city granted the neighborhood's wishes, further developing the area and drawing many new families to California Heights.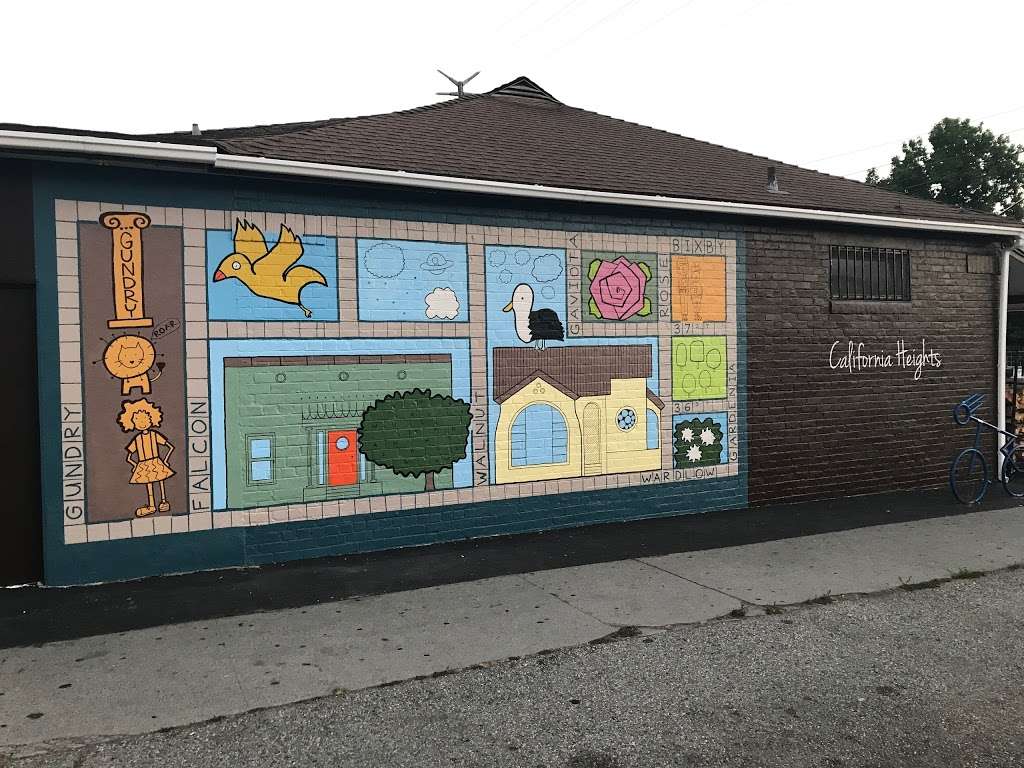 Source: businessyab.com

Source: signaltribunenewspaper.com
Today, California Heights is a charming, family-oriented community that's home to an abundance of historic architecture. Many of the area's 1,500 homes were built between 1920-1950, predominantly representing Spanish Colonial Revival, Tudor Revival, and California Bungalow architectural styles.

Source: houzz.co.uk
The California Heights community goes to great lengths to retain the historic charm of the neighborhood, hosting a very active neighborhood association and volunteer organizations that help to maintain it. For instance, one of the biggest neighborhood projects is the Lamppost Restoration Project, which aims to replace contemporary lampposts with vintage-style alternatives to restore the neighborhood's original aesthetic. Additionally, there are street clean-ups every week and monthly alley clean-up block parties.

Source: calheights.org
In addition to working to retain California Heights' original charm, neighborhood residents host and participate in a wide variety of activities to cultivate a strong sense of community. The annual Home & Garden Tour is a popular event honoring the area's architectural history, taking residents and visitors through some of the most beautiful historic homes in the area.

Source: calheights.org
There's also the nearby Bixby Knolls First Friday event, which aptly takes place every first Friday of the month and invites people to gather along Atlantic Avenue to enjoy live music, engage with beautiful artwork, and nosh on delicious food.
Given the community's commitment to the neighborhood, it's no surprise that California Heights has won a number of awards. It was listed as one of Sunset Magazine's "Best of the West" neighborhoods and named the Neighborhood of the Year at the 2012 Neighborhoods USA Convention. The same convention also awarded the neighborhood first place in the Physical Revitalization category.
If you're interested in calling this charmingly historic neighborhood home, then check out all the homes for sale in California Heights
Leave a Comment