Neighborhood Spotlight: Things To Do, See, & Eat In Berkeley
Written by Kelly Weimert on Wednesday, September 12th, 2018 at 9:51am.
Named after Irish philosopher, George Berkeley in 1866, Berkeley, California has a reputation for being a free-spirited college town with a hippie-infused feel. And there's good reason for that: The city has a rich history of social activism, most prominently in 1964 when the University of California - Berkeley banned political literature, sparking a massive protest by students that would later be dubbed the Free Speech Movement. Shortly thereafter, the Vietnam War ensued, inviting much opposition from Berkeley students and residents who continued the city's history of protest by regularly protesting the war and its activities.
Fast forward to today and you still see a city with a healthy level of student activism and a free-spirited culture, but there's also an influx of fine dining options, cultural events, and an ever-evolving art scene to enjoy. Check out some of our favorite things to do, eat, and see in this historic town.
What to Do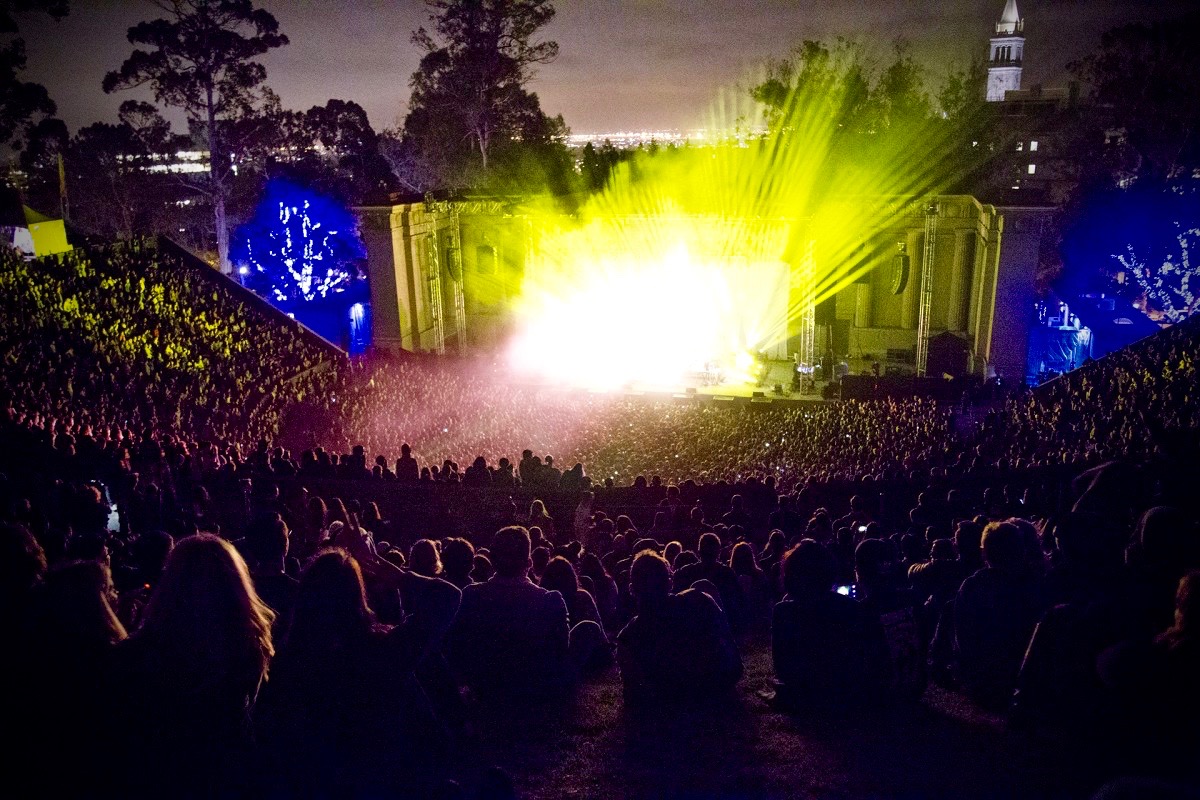 Image source: sonomamag.com
Music and architecture lovers alike need to check out the Greek Theatre. This 8,500-seat amphitheater, designed by the founder of Berkeley's architecture department, John Galen Howard, has seen everyone from the Grateful Dead and Tom Petty to Adele and Mumford & Sons take the stage. And what a beautiful stage it is, based off of the Ancient Theatre of Epidaurus and renowned for its exceptional acoustics.
If you're in the mood to connect with nature, then look no further than the university campus, which features a canopy of old oaks, redwoods, and 200-foot eucalyptus trees. And for just $12 you can see the beauty of this campus in all its glory from a rooftop swimming pool in Hearst Gymnasium. Featuring a marble pool deck complete with cherubs, the pool is high up at tree-level and one of the best ways to see the city.
What to Eat
Image source: tripadvisor.com
Like most college towns, Berkeley is full of cheap burrito joints and frozen yogurt stops, but it's also seeing an increasing number of fine dining restaurants with global fare. Head over to Ippuku for a tasty menu of Japanese small plates featuring unique dishes like bacon-wrapped mochi, soft-cooked eggs in dashi, and chicken gizzard skewers.
If you're feeling more like some Mexican goodness, then check out the upscale restaurant Comal, specializing in unforgettable Mexican dishes and unique cocktails. You can start with drool-inducing mole and various kinds of salsa, then move onto main dishes, like rotisserie chicken tamales, white shrimp ceviche, and spicy watermelon. And because no dinner is complete without a delicious cocktail, you can quench your thirst with a traditional margarita or more unique offerings, like the Beta Test, with Cimarron Reposado, carrot, ginger, and lemon.
What to See
Image source: interestingengineering.com
Art in Berkeley comes in infinite forms, including a literal fish-shaped private residence made of recycled materials, like styrofoam and concrete blocks. This home's unique construction makes it completely water-, fire-, and sound-proof, and its geometric design makes it highly earthquake-resistant as well. This impossibly unique yet functional design really needs to be seen to believed.
If you're looking for more conventional art forms, then check out the UC Berkeley Art Museum and Pacific Film Archive (BAMPFA). BAMPFA hosts more than 20 annual art exhibitions, 450 film programs, and a regular series of lectures, symposia, and tours. And when you're done taking in all of the amazing art, you can head over to the second-floor cafe, Babette, which offers yummy breakfast, brunch, and lunch options, like roasted lamb sandwiches, red rice bowls with yams, and housemade bread with smoked trout spread.
Homes for Sale in Berkeley
If you're searching for properties for sale in Berkeley with character as unique as the city itself,
start your Search With Style® to view all Berkeley homes with architectural style.
Leave a Comment