Meet Etsy's First-Annual Design Award Winners
Written by Kelly Weimert on Tuesday, October 15th, 2019 at 11:05am.
This year, Etsy launched its first-ever design awards, aptly named The Etsies, which honor the best of the best makers and designers on the site. Awards were issued in five categories: Earth-Friendly, Inventive Decor, Festive Celebrations, Signature Style, and Creative Collaborations. Etsy asked the public to nominate their favorite products in each category, then a panel of experts judged the entries on the shortlist to determine the winners of each category. They also chose a special Grand Prize Winner, who took home a $15,000 prize.
We highlighted the winners so you can see for yourself how innovative, beautiful, and useful these designs are, and potentially add one (or all) to your Etsy shopping cart.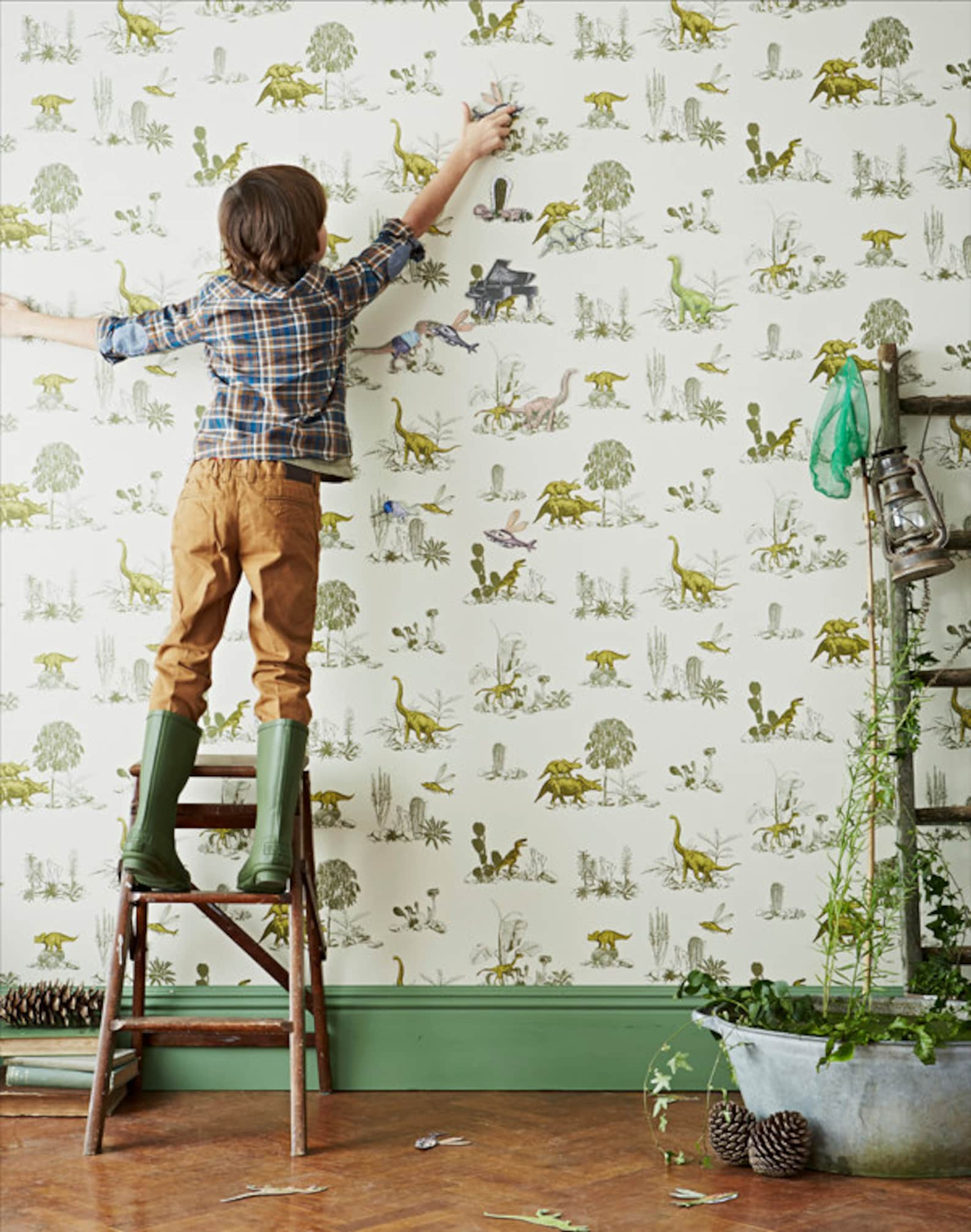 Sien Zeng took home the well-deserved $15,000 grand prize with her magnetic dinosaur wallpaper. The wallpaper allows your little ones to non-destructively satisfy the urge to write on the walls by adding and removing magnetic dinosaurs that match the wallpaper print. Zeng also offers different wallpaper pattern themes depending on what your children are into, like Woodlands, with little magnetic frogs, and Mountains, with magnetic bears and cranes.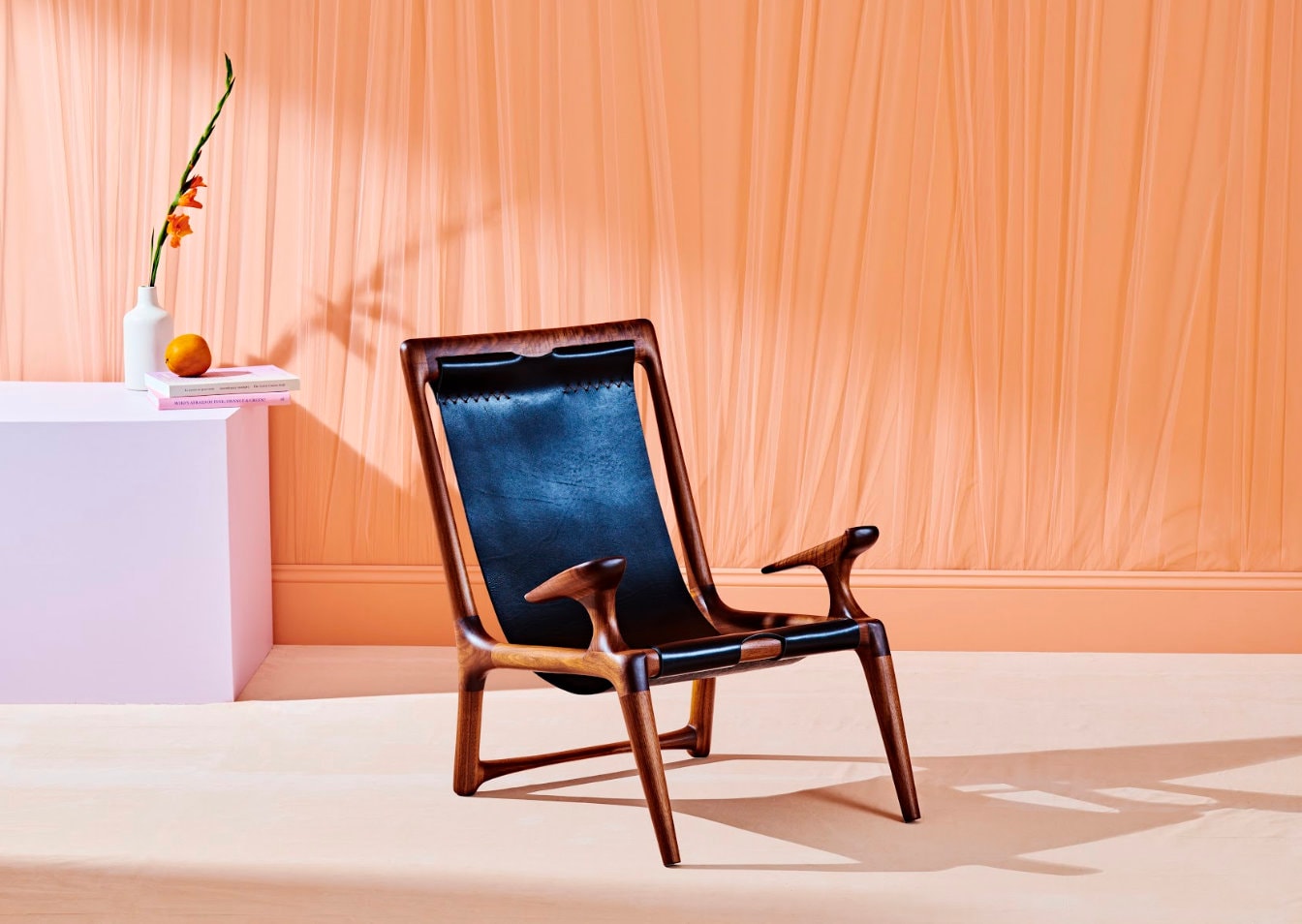 The inaugural design of Fernweh Woodworking, this beautiful chair features a hand-shaped walnut wood frame and hand-stitched black leather. In addition to Etsy's award, the design won two awards from the Oregon Chapter of the International Interior Design Association's 2017 Design Excellence Awards. It comes in two different colors with the option to purchase a matching walnut Tripod Table.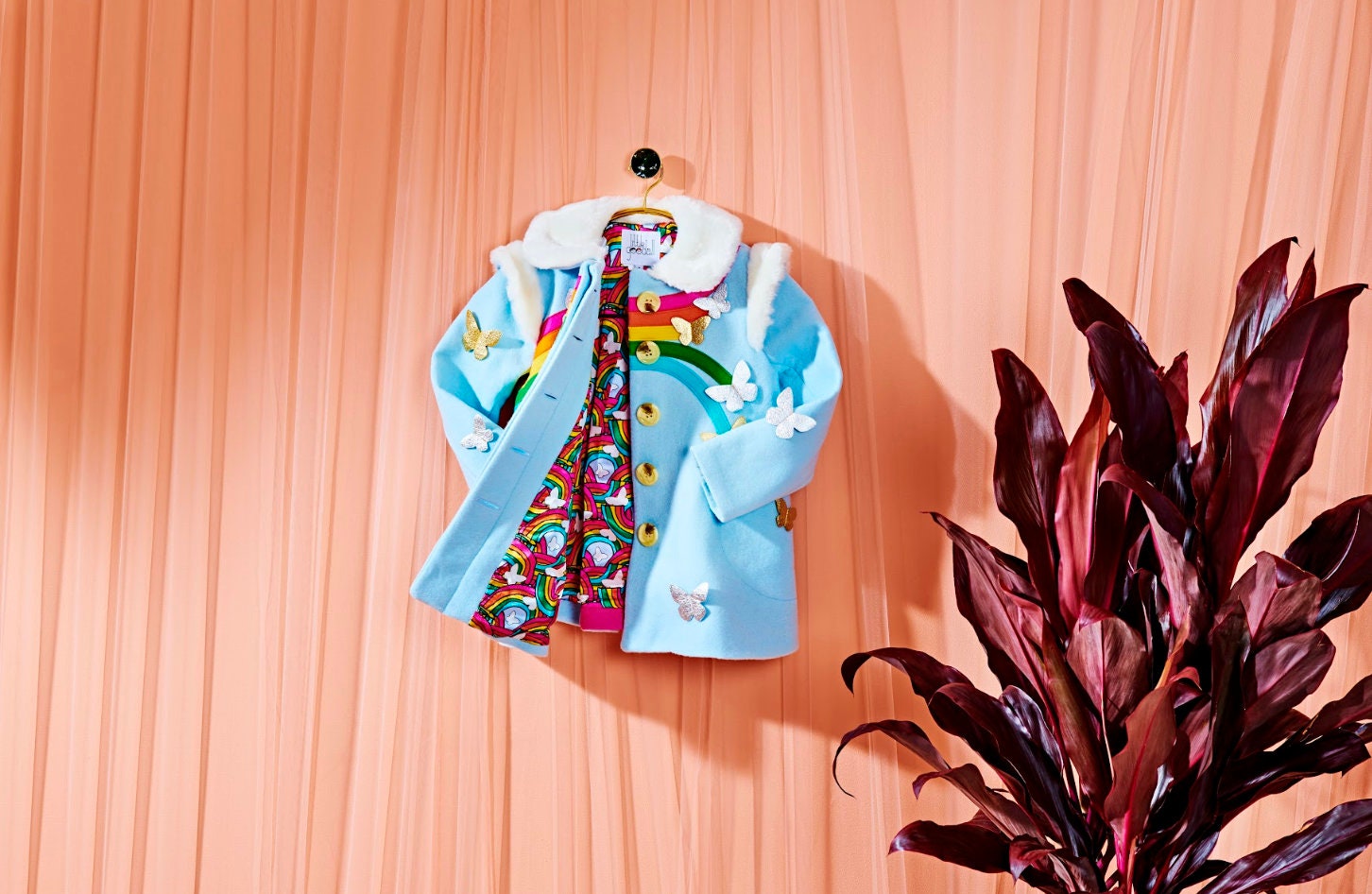 Your kids deserve to be cloaked in unique designs just as much as your home, and the Rainbow Butterfly Coat will do just that. With its whimsical silver and gold butterflies, A-line shape, faux fur collar, and surprise pink center, this sweet coat will ensure your kid is the warmest and most stylish on the block.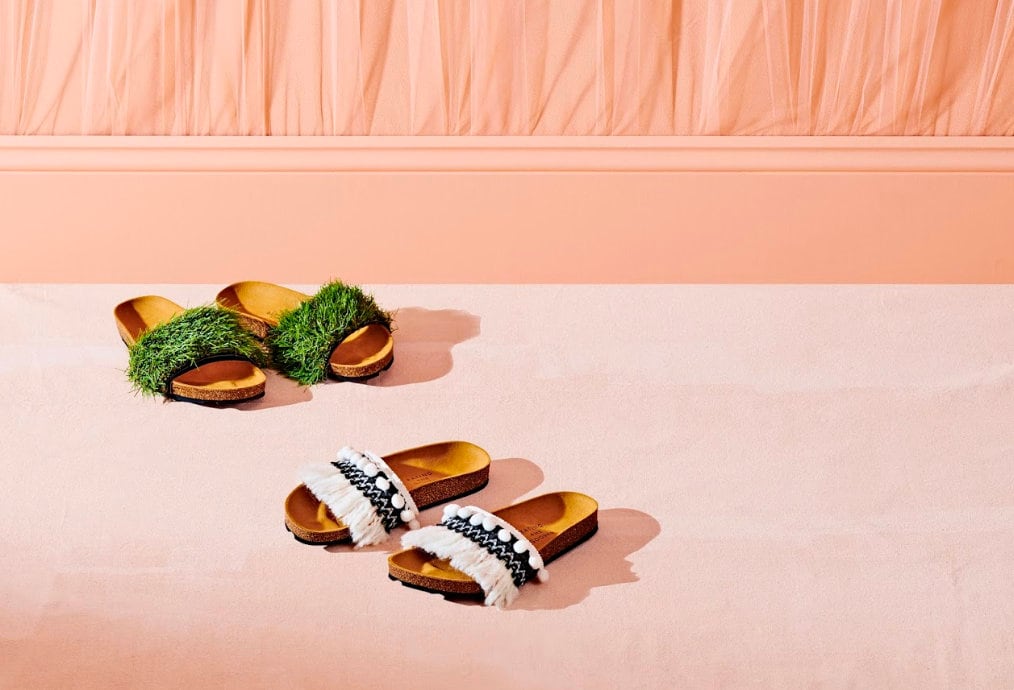 These upcycled sliders are made of vegan leather by local craftspeople who work in safe and fair conditions. Fabricated out of recycled and eco-friendly materials, they're not only Earth-friendly, but they offer you limitless style options. First, you buy the base in black, which is comprised of recycled inner tubes, then you can choose from 30 snap-on, interchangeable tops depending on your style whims.
Creative Collaborations Winner: Alejandro and Sara Pijuan, Custom Mid-Century Doghouse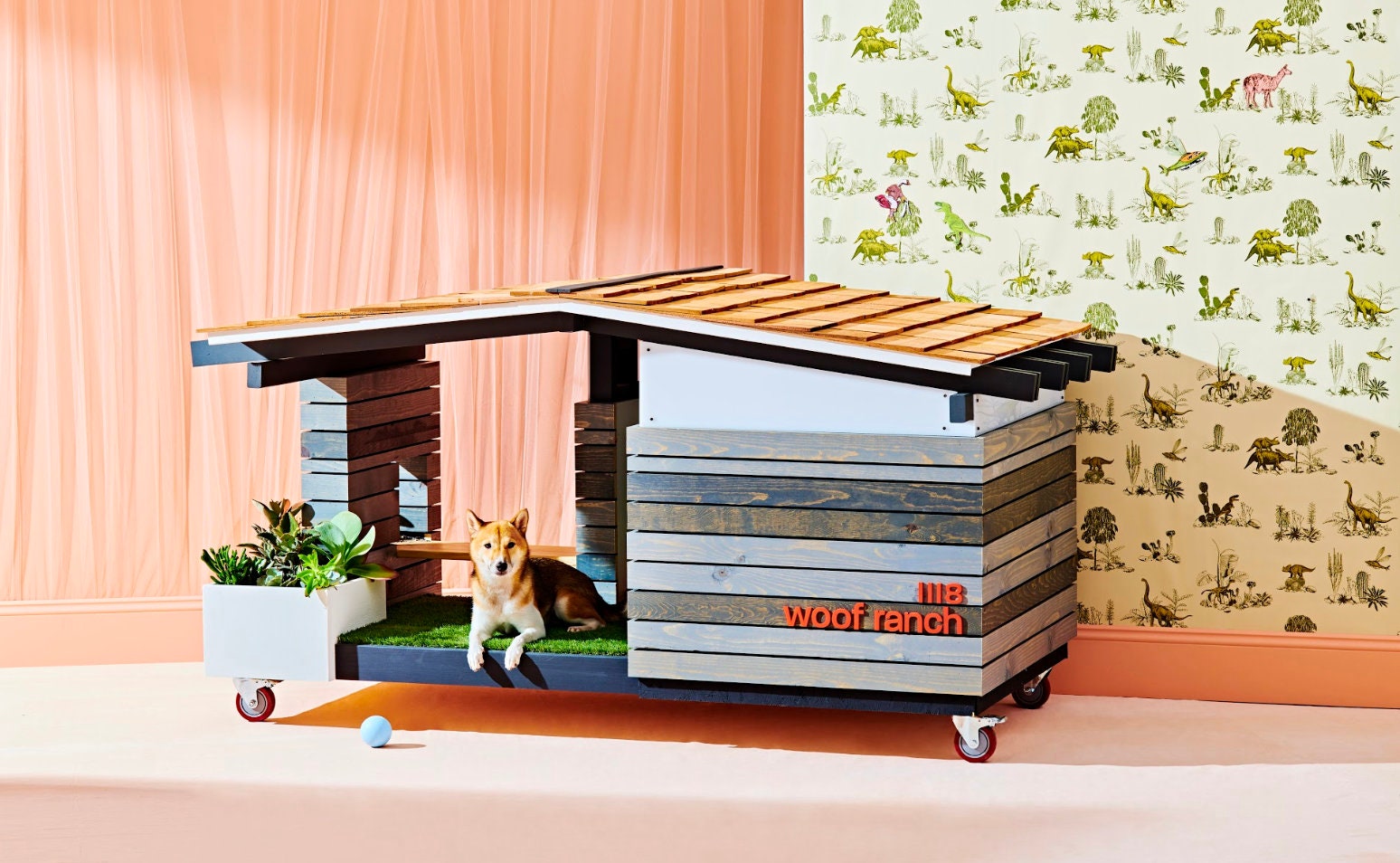 If you like mid-century design as much as we do, then you'll love this doghouse. The made-to-order house includes a low-pitched roof and eaves that provide ample shade and ventilation in addition to a custom planter box thoughtfully situated under the eaves, which allow rain to water your plants. And true to mid-century form, the house is designed with an indoor-outdoor flow that includes a cool, astroturf deck, perfect for your pup to catch some rays.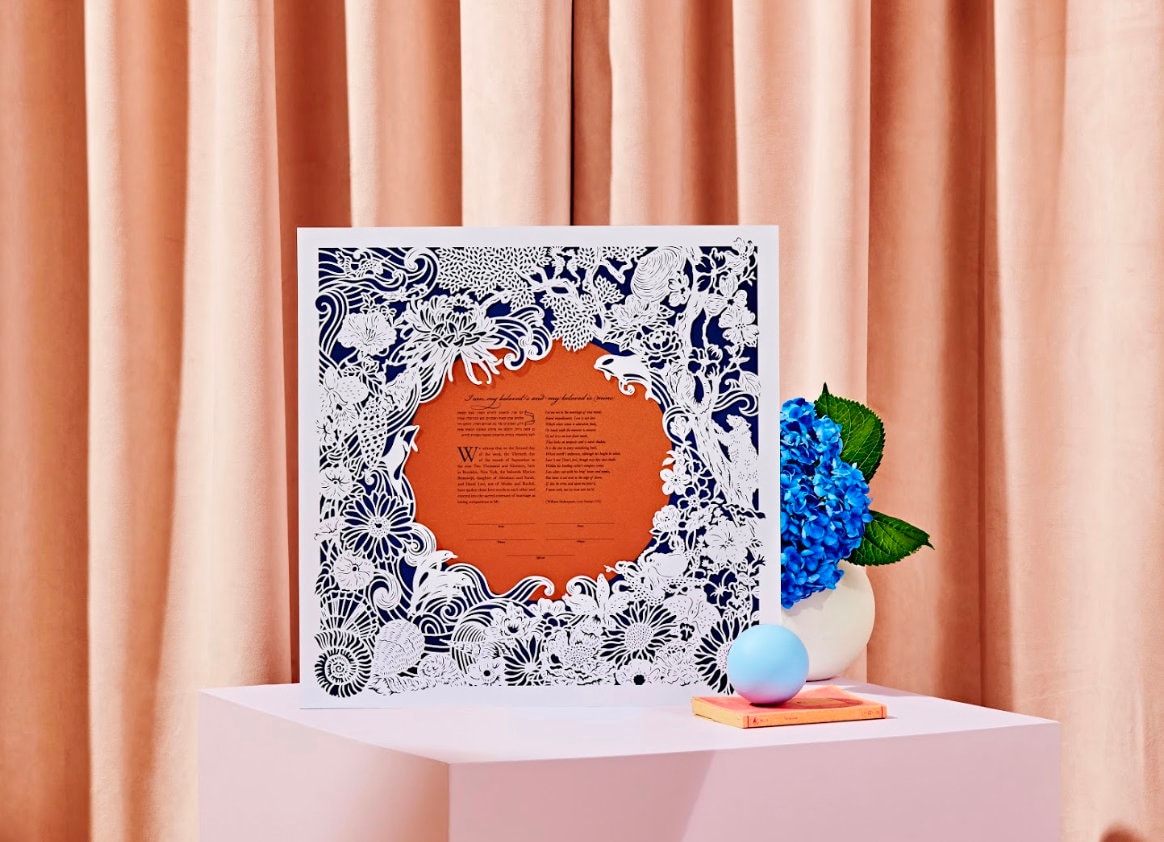 This beautiful handmade vow art is a contemporary take on the traditional Jewish wedding ketubah. Symbolizing the merging of the bride and groom through the joining of the land and sea, the timeless heirloom can be customized by color and texture and personalized with texts such as Orthodox, Conservative, Egalitarian, and Same Sex, or free-written by you.
Check out more from our blog - Noted. - to find a curated list of people to know, places to go, and top trends in style and design.
Leave a Comment