Julie Hillman Masterfully Mixes Modern Elements and Timeless Treasures
Written by Kelly Weimert on Friday, February 15th, 2019 at 8:02am.
Source: architecturaldigest.com
Interior designer Julie Hillman studied design at Parsons School of Design in New York. Upon graduating, she worked as a fashion designer for 10 years before moving into the world of interior design. Hillman told Architectural Digest that "working for 10 years as a ready-to-wear designer gave me a deep understanding of textiles, which has been invaluable."
In 2000, Hillman founded her own interior design company, Julie Hillman Design, and has since been outfitting high-end residential homes in New York City, the Hamptons, and beyond with her uniquely modern-eclectic design sensibility.
Hillman mixes collected antiques and vintage treasures with modern elements to create dynamic designs that feel equally fresh and timeless. Drawing from her background in textiles, she also focuses on comfortable furnishings that are elevated by sumptuous fabrics and tailored to each client's aesthetic and lifestyle needs. Hillman attributes much of her inspiration to 1940s and '50s French art and architecture, while also finding inspiration in her travels, both domestic and international.
Our Favorite Julie Hillman Designs
To get a feel for her unique talent, check out some of our favorite Hillman-designed spaces below..

Source: thisisglamorous.com
Hillman's love of art and architecture is evident in all of her designs, as demonstrated by this organic space featuring sculptural decor and large visual artwork.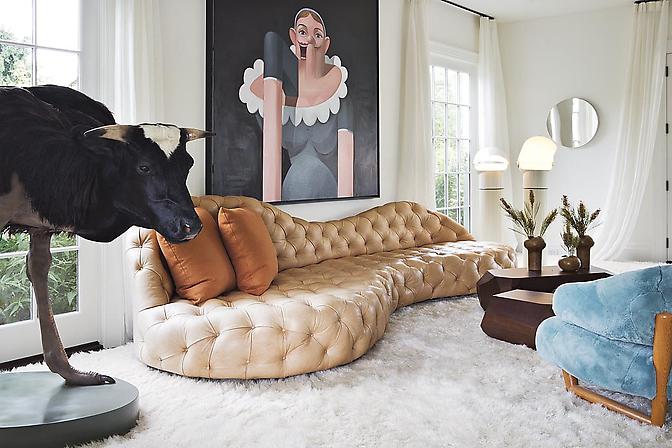 Source: juliehillman.com
This eclectic space beautifully exemplifies Hillman's enthusiasm for using various textiles to tell a multidimensional style story.

Source: thisisglamorous.com
The retro stove and vintage furnishings paired with modern decor in this space show Hillman's talent for blending old and new pieces to create unique designs.

Source: thisisglamorous.com
This inviting bedroom, with its luxe tufted headboard and bejeweled skull throw, showcases Hillman's knack for mixing timeless design elements with contemporary flair.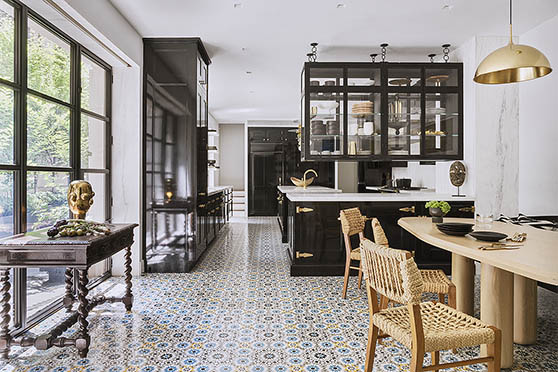 Source: juliehillman.com
Hillman often mixes contrasting elements in the same space, such as this organic dining set and sleek black cabinetry, to create layered and dynamic designs.
Follow @JulieHillmanDesigns on Insta to see her featured designs, and be sure to meet some of our other Tastemakers for more designer inspiration.
View this post on Instagram
Leave a Comment