Introducing Pantone's Color of the Year 2020: Classic Blue
Written by Kelly Weimert on Tuesday, December 10th, 2019 at 10:05am.
Source: pantone.com
In addition to parties, desserts, and decorations, the holiday season also brings about a special treat for design enthusiasts each year: Pantone's Color of the Year. The authority on all things color, Pantone has been declaring its annual hue for more than 20 years, which never fails to inform everything from fashion to branding to home furnishings and decor. In other words, the color the company honors always becomes an instant trend, so it's a great place to start if you're looking to refresh your abode in the new year.
Last year, Pantone gave the honors to the organic and vibrant hue, Living Coral, which was intended to represent the ocean coral reefs being threatened by climate change. This year, the company set its sights on the idea of connection, calm, and confidence, announcing Classic Blue as the 2020 Color of the Year.

Source: pantone.com
"Classic Blue is elegant in its simplicity. Suggestive of the sky at dusk, the reassuring qualities of the thought-provoking [color] highlight our desire for a dependable and stable foundation on which to build as we cross the threshold into the new era," the company said.
Pantone cited our cultural obsession with technology as being among the reasons it chose an intentionally organic color last year, and the company noted technology's influence on this year's color as well: "As technology continues to race ahead of the human ability to process it all, it is easy to understand why we gravitate to colors that are honest and offer the promise of protection. Non-aggressive and easily relatable, the trusted Classic Blue lends itself to relaxed interaction. Associated with the return of another day, this universal favorite is comfortably embraced."
From an aesthetic standpoint, the universality of the hue makes it easier to incorporate into an interior than some colors of years' past. But if you're stuck on how to add it to your interior, then check out the following spaces that are rocking the hue with flawless sophistication.

Source: dezeen.com
Adding Classic Blue to your kitchen by way of the island is a great way to neutrally integrate the hue while adding instant depth to your design.

Source: alsace-route-des-vins.com
The beauty of this year's color compared to some other years is that it's neutral enough to add to an entire room while still being full of personality.

Source: carlaaston.com
When paired with brass accents, Classic Blue gives a space a refreshing sense of playful glamor.

Source: thespruce.com
Adding Classic Blue by way of small accents, like throw pillows, is an easy way to try the color on without committing to it for the long haul.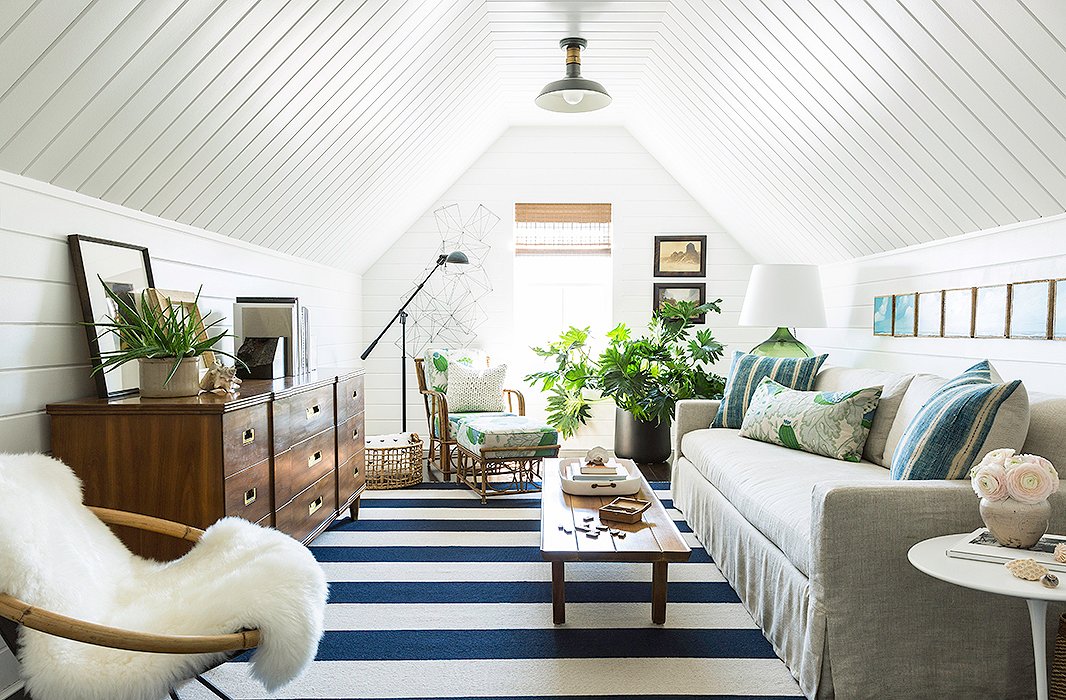 Source: onekingslane.com
Speaking of no commitment, rugs are another non-committal way to rock this trend. Though, it's such a classic color that you'll likely want to see it for years to come.
Follow @pantone on Instagram to check out the exciting new collaborations that are bringing this color to life:
View this post on Instagram
Looking for more unique design ideas? Head over to our Tipbook, which is full of top trends and easy tips for enhancing your space, no matter your style.
Leave a Comment