How to Design a Chic High-Rise Condo
Written by Kelly Weimert on Friday, August 23rd, 2019 at 11:05am.
There are boundless benefits to living in a high-rise condo or apartment. To start, many high-rises are right in the heart of a city, keeping you within walking distance to great places to eat, shop, and experience. They also often come with sweet amenities, like 24-hour gyms, pools, and front-desk security. Plus, the nature of a high-rise home is that it's, well, high, so you typically have a stellar view of your surroundings.
If you currently live in a high-rise condo, then chances are you're reaping all of those benefits and then some. However, they do come with a few drawbacks, such as less square footage than a typical house, potentially noisy neighbors, and limitations when it comes to construction and renovations. Fortunately, by applying a few tried-and-true interior design tips and techniques, you can overcome any high-rise challenges and live in an ultra-chic and comfortable high-rise home.
Enhance the View

Source: curbed.com
Like we said, one of the greatest benefits of high-rise living is the great view it typically offers, so it's a good idea to decorate with that view in mind. To enhance your view, opt for sheer, breezy window treatments, or none at all if you're high enough that privacy isn't a concern.
That said, a great view often comes with a big glare, so be mindful of where you put your TV so you don't have a major glare from the window obstructing your viewing pleasure.
Cut Out Noise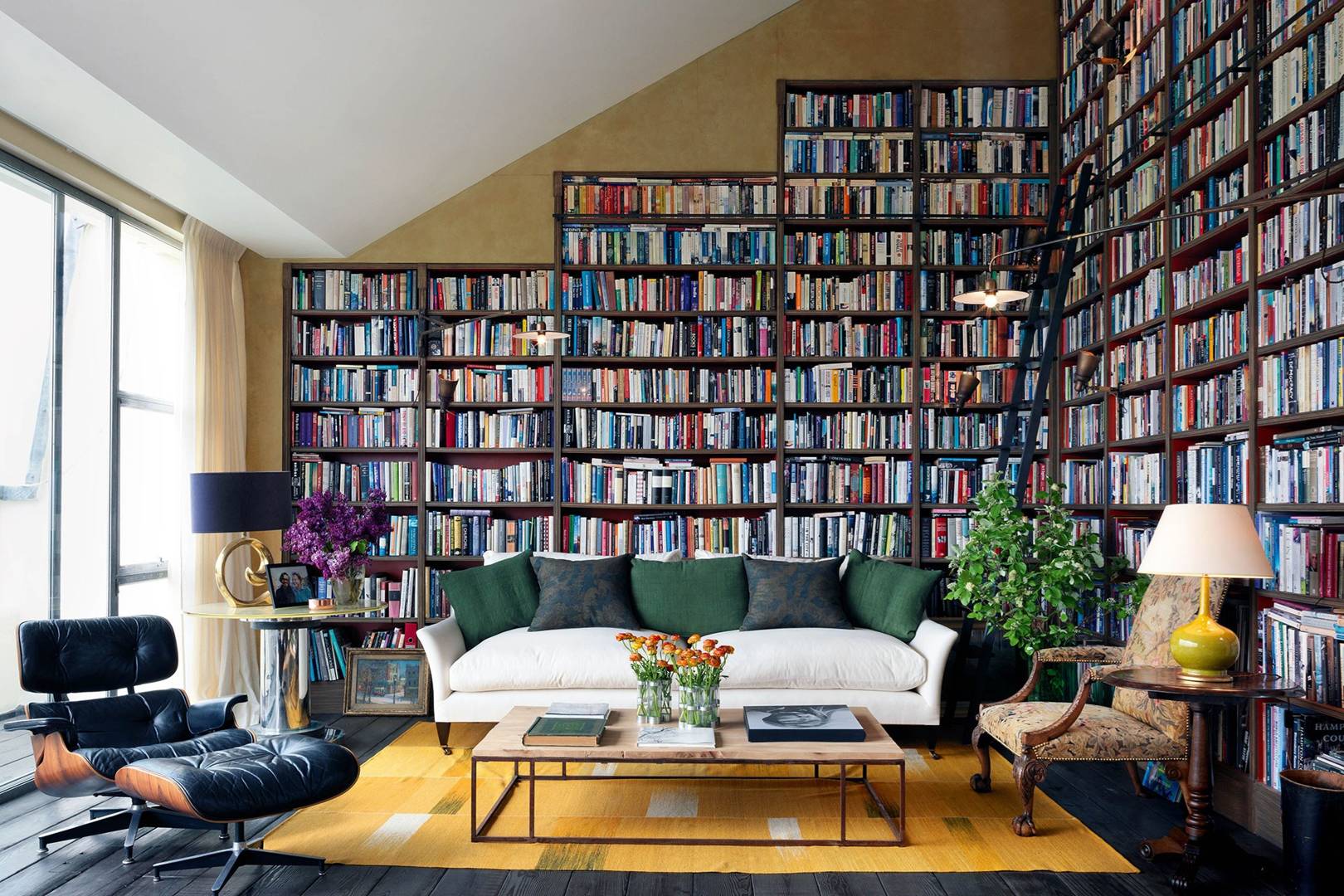 Source: houseandgarden.co.uk
A major drawback of high-rise living is that you're typically sharing walls with your neighbors, and if those neighbors are noisy, it can be a huge bummer on a daily basis. The good news is that you can significantly reduce neighbor noises by adding sound-absorbing elements to your walls.
Places like IKEA have sound-absorbing panels designed exactly for this purpose, but you can also reduce noise by adding cork wallpaper or filling up your walls with bookshelves or canvas artwork.
Bring the Outdoors In

Source: jamesedition.com
There are a lot of benefits to living high in the sky, but being so far away from the ground and all of the organic goodness that comes with it can leave you feeling seriously nature-deprived.
Adding plants to your interior will not only bring a taste of the outdoors inside, but it'll also purify the air you breathe each day and add sophistication to your overall design. If your thumb isn't the greenest, then opt for easy-to-care-for succulents and airplants, which require very little maintenance, or check out this new gadget that will help you keep those plants alive.
Make Storage Magic

Source: cityrealty.com
Because high-rises don't typically have as much space or storage as a house, you'll want to get creative with your storage solutions to maximize your space and keep it organized.
Shelving units and floating shelves are a high-rise home's best friend because they provide a space for all of your miscellaneous items in a contained and organized way. It's also helpful to look for function and form when choosing furniture and decor, such as a coffee table with secret storage like this one, to maximize your space.
Add Depth and Definition

Source: hollywoodreporter.com
Many high-rise homes feature open floorplans and fewer rooms than typical houses, which is great for entertaining and the daily flow of activities, but it also takes some thoughtful styling so that it doesn't appear too crowded and chaotic.
Taking care to define each space as its own, for instance incorporating a rug to define the living room, is a great way to segment an open floorplan. You can also add accents, like a bold statement wall, which adds equal parts depth and definition to a design, making it more compelling and dynamic.
If you're interested in living the high-rise lifestyle, use our innovative Search With Style® tool to view all high-rise condos for sale near you.
Leave a Comment