How to Decorate a Beautiful Log Cabin
Written by Kelly Weimert on Friday, July 26th, 2019 at 11:05am.
Source: trulogsiding.com
Log cabins have been an American staple for centuries, and given their straightforward construction and unparalleled cozy feel, it's easy to see why. No matter where they're located, log cabins instantly provide a refuge from the crazy world outside, and entering them can feel like you're being wrapped in a big, warm hug.
But developing a warm and inviting interior aesthetic that aligns with the cozy vibe of this architecture takes a little bit of thought and consideration. If you're the proud owner of a log cabin (or you hope to be one in the future), then check out the following tips to maximize this charming architecture's interior style.
Add Artisan Accents
Log cabins have a distinctly handcrafted, artisanal feel, so it's never a bad idea to fill them with accents that provide the same vibe. These accents can come from your travels to faraway lands or from stores like World Market, which offers handmade and global decor.
Not only do these accents complement the log cabin architectural style, but they also provide a worldly, lived-in quality to the home. Their inherent flaws and imperfections add texture and character, infusing spaces with personality and intrigue.
Employ an Earthy Color Palette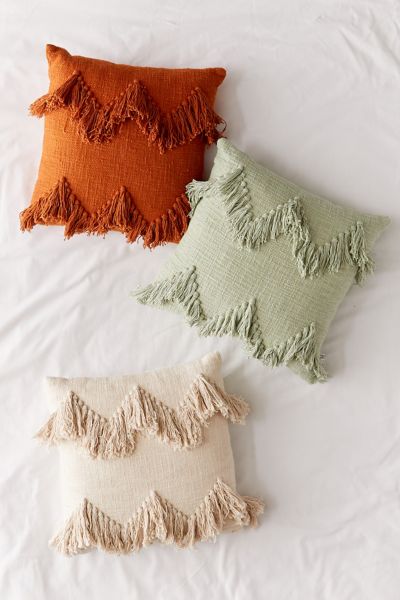 Sadie Fringe Throw Pillow, $34
Given that they're primarily constructed out of wood, log cabins typically look best when outfitted using a color palette inspired by Mother Nature.
Earthy greens, warm browns, and burnt oranges are the perfect complement to the honey-hued wood that typically comprises these homes. These hues also lay a soothing foundation that allows for statement pieces and sporadic pops of color to shine brightly.
Include Lots of Light Sources
Log cabins often lean on the dark side due to typically having fewer and smaller windows than other architectural styles. Their wood construction also gives them a heavier appearance, which can be uplifted by ample lighting solutions.
Incorporating a variety of light sources, like sconces, floor lamps, and pendants, will balance out the dark and heavy feel of these homes while providing lots of options to create various ambiances depending on the mood that you're after.
Opt for Organic Materials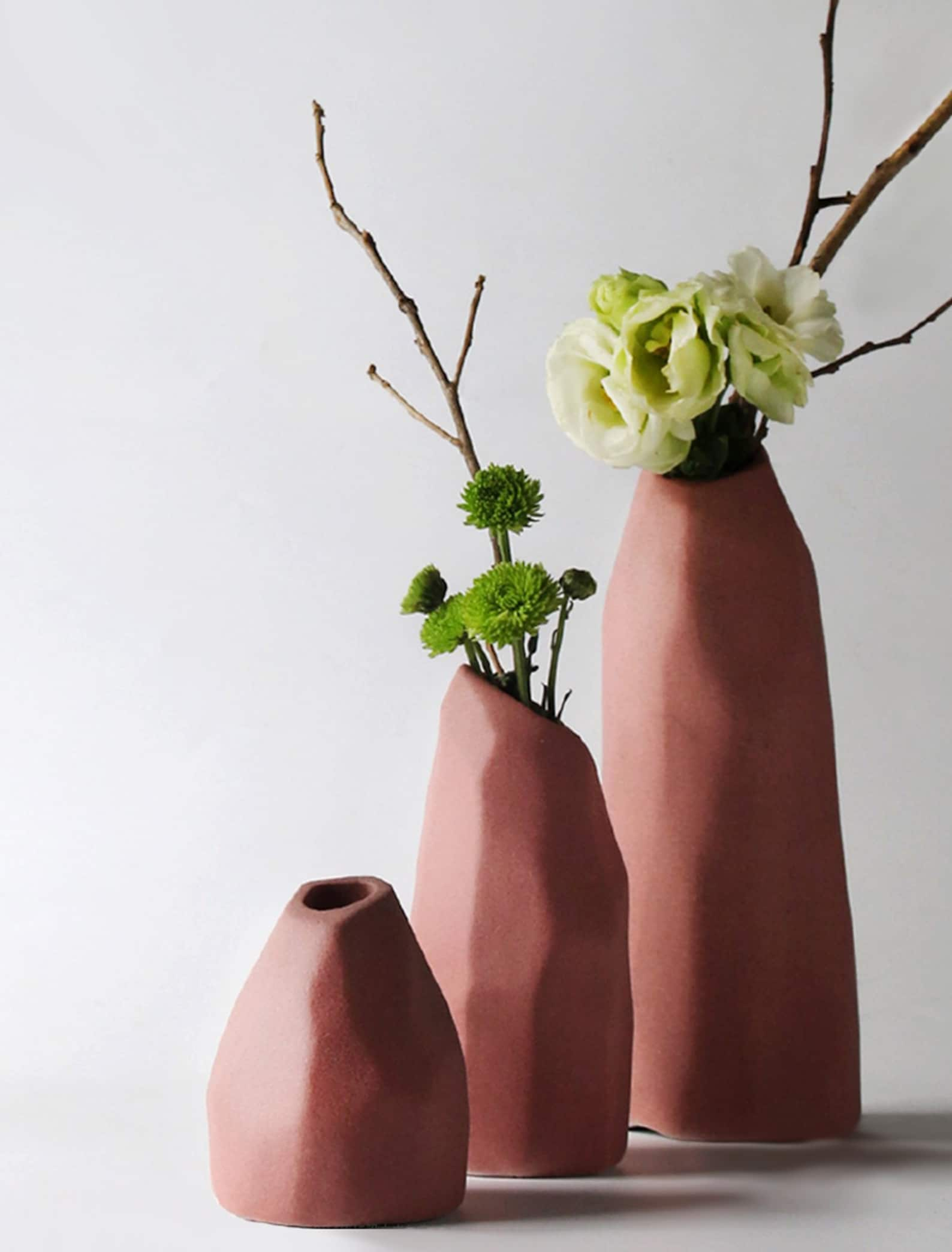 Geometric Handmade Clay Vase, $13+
Considering their organic exterior, it's a great idea to fill log cabins with similarly organic materials, like stone, clay, and, of course, wood, to create aesthetic fluidity and cohesion.
These materials can come in the form of large pieces of furniture or small decorative accents, like ceramics (bonus points if said ceramics are also artisanal). In addition to complementing a log cabin's style, these materials lend visual warmth and a peaceful feeling to interiors.
Look for Larger Furniture
Log cabins are among the few architectural styles that practically beg for big, bulky furniture. Their unabashedly bold and straightforward design makes it easy to house large pieces that might visually overwhelm another style.
That being said, investing in large furniture should be done with scale and square footage in mind. If you try to cram too many large pieces into the space, it can quickly transition from cozy to crowded, so be sure that there's ample visual and literal space around each piece to avoid a chaotic design.
Run With Rugs
Nothing cozies up a space quite like a rug, and there are few architectural styles cozier than log cabins, so the two are a match made in design heaven. But keep in mind that, when it comes to rugs, size definitely matters.
Many people make the mistake of opting for rugs that are too small for their space. Generally, your living room rug should fit all of your primary living room furniture on it to adequately tie the space together. Any smaller can visually shrink the size of your room and make your furniture arrangement look awkward and disjointed.
Tinker With Texture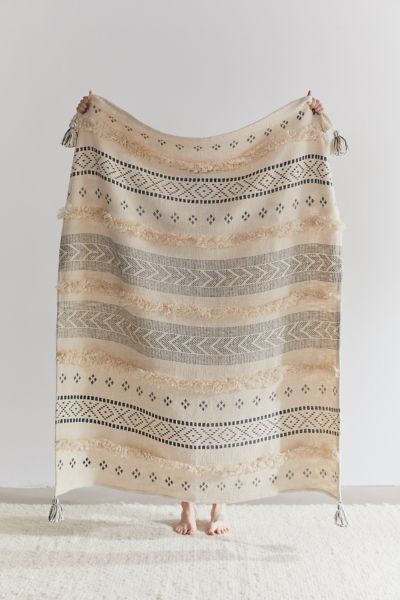 Sybil Tufted Throw Blanket, $59
Texture is the ultimate cozy-maker, so it's only right that your log cabin retreat features plenty of it. What's great about texture is that it can come in a variety of forms, from throw blankets to backsplashes, so it's easy to incorporate into any aesthetic.
You can pile on a bunch of throw pillows on the living room sofa, layer some rugs in the master bedroom, or simply toss a cozy blanket or two over the arms of your favorite chairs.
Interested in finding a log home to call your own? Check out all log cabins for sale to find the cabin home of your dreams. Or, head over to our TIpbook for more ways to design your space - no matter your style.
Leave a Comment