How To Create Harmony Between Your Indoor and Outdoor Space
Written by Kelly Weimert on Friday, September 6th, 2019 at 11:05am.
Source: realhomes.com
As we increasingly become slaves to technology and our phones accompany us to bed more than our partners, it seems that more and more people are looking for a tech break and turning to their home's design for solace. A home with an indoor/outdoor living space allows dwellers to connect with nature rather than technology and creates a peaceful environment that makes it that much easier to take on the world each day.
However, creating harmony between your indoor and outdoor space can be a bit of a challenge, so we're covering our tried-and-true tips for seamless indoor/outdoor living that will give you the natural, zen-like oasis you've been dreaming of.
Start With the Floor

Source: ragnoworld.com
Your floor is literally and figuratively your design's foundation, so it's a great place to start. Install the same flooring in your exterior as the interior space that it leads to in order to create a harmonious flow between the two spaces. Tile and concrete are great materials for this transitional area as they'll be able to withstand the outdoor elements and look good doing it.
Install Skylights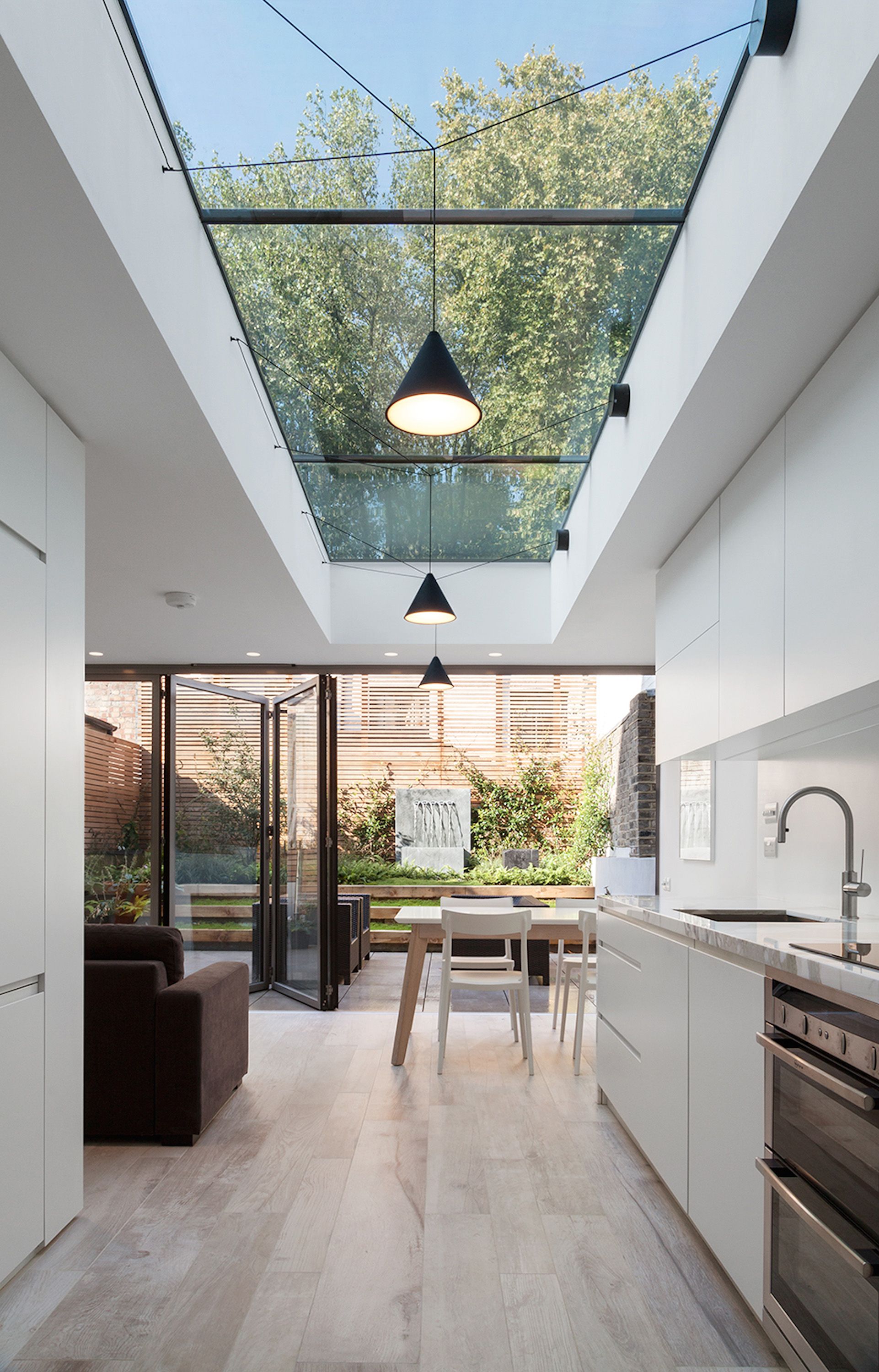 Source: realhomes.com
Just as you use the floor to connect the two spaces, you should do the same with the ceiling. Not only do skylights maximize indoor/outdoor harmony, but they let in more uplifting natural light, reducing your electric bills and giving the space a light and airy feel. Generally, the bigger your skylight, the more organic harmony it will create, but even a small one will make a big impact.
Consider Your Furniture

Source: design-milk.com
Typically, you don't want to use the same furniture in your indoor and outdoor spaces since outdoor furniture is built to withstand the weather and often sacrifices comfort in the process. But you can use styles and hues to connect the furnishings of the two spaces. For instance, if you're rocking mid-century living room decor, then you may want to add an outdoor mid-century dining set in complementary colors to create cohesion between the two areas.
Bring in Botanicals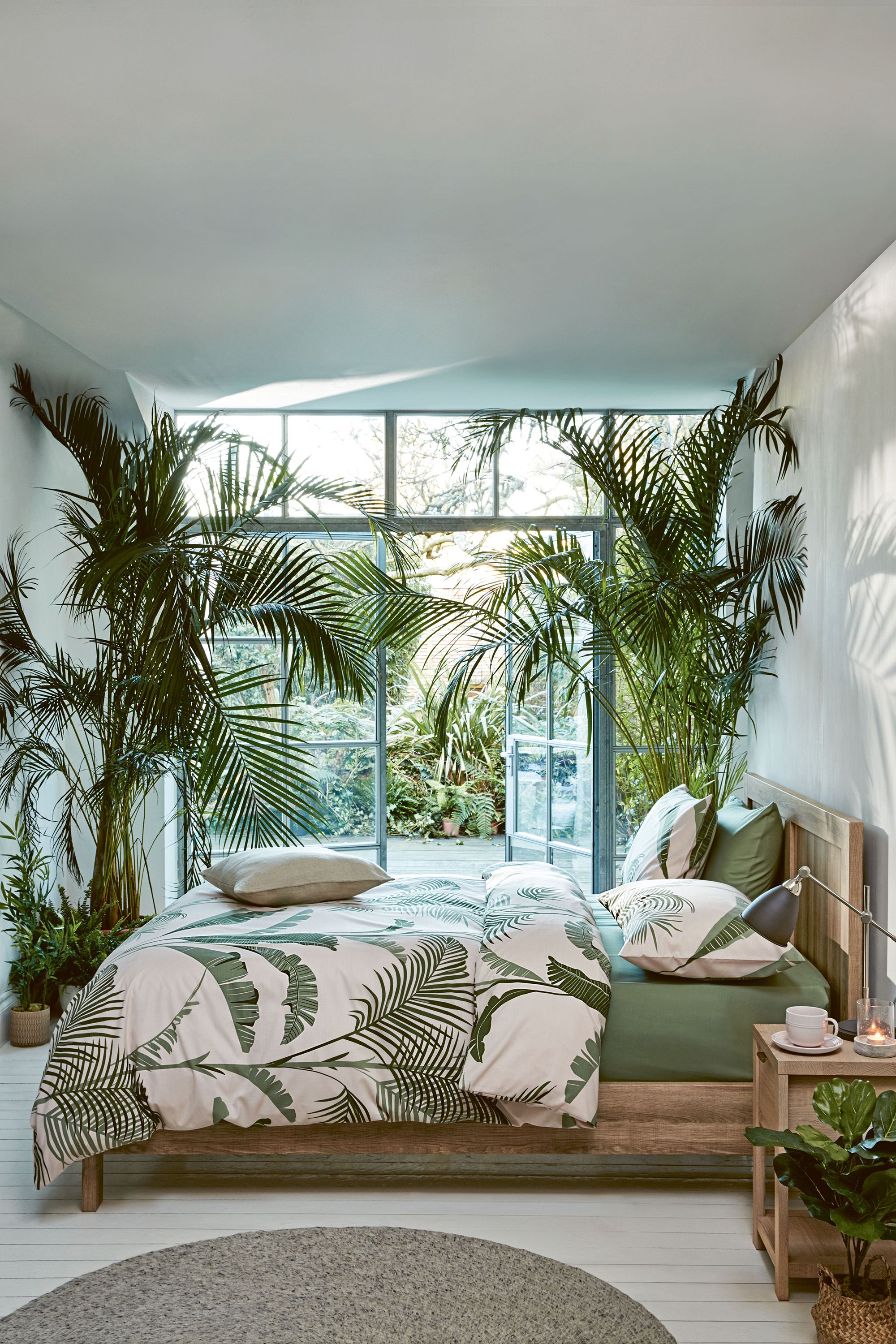 Source: realhomes.com
Given that they're quite literally nature, plants are a no-fail way to create fluidity between the indoors and outdoors. Consider adding an abundance of plants near the doorway to your outdoor space and slowly taper them as you get further into the interior. Or, go totally wild and add as many as your heart desires to all the spaces; plants are perhaps the only pieces of decor that you truly can't have too many of, especially given that they purify the air that you breathe each day.
Incorporate a Canopy

Source: shelters.ie
If your home wasn't built with a distinct indoor/outdoor space in mind, then consider extending your roof over your patio or backyard to create one. This will allow you to keep your doors open to let in the sounds and breeze of the outdoors, even when it's raining, and give you more square footage of living space. You can even install canopies with weather sensors that will retract and protect themselves from damage when it gets too windy or stormy.
Make Use of Materials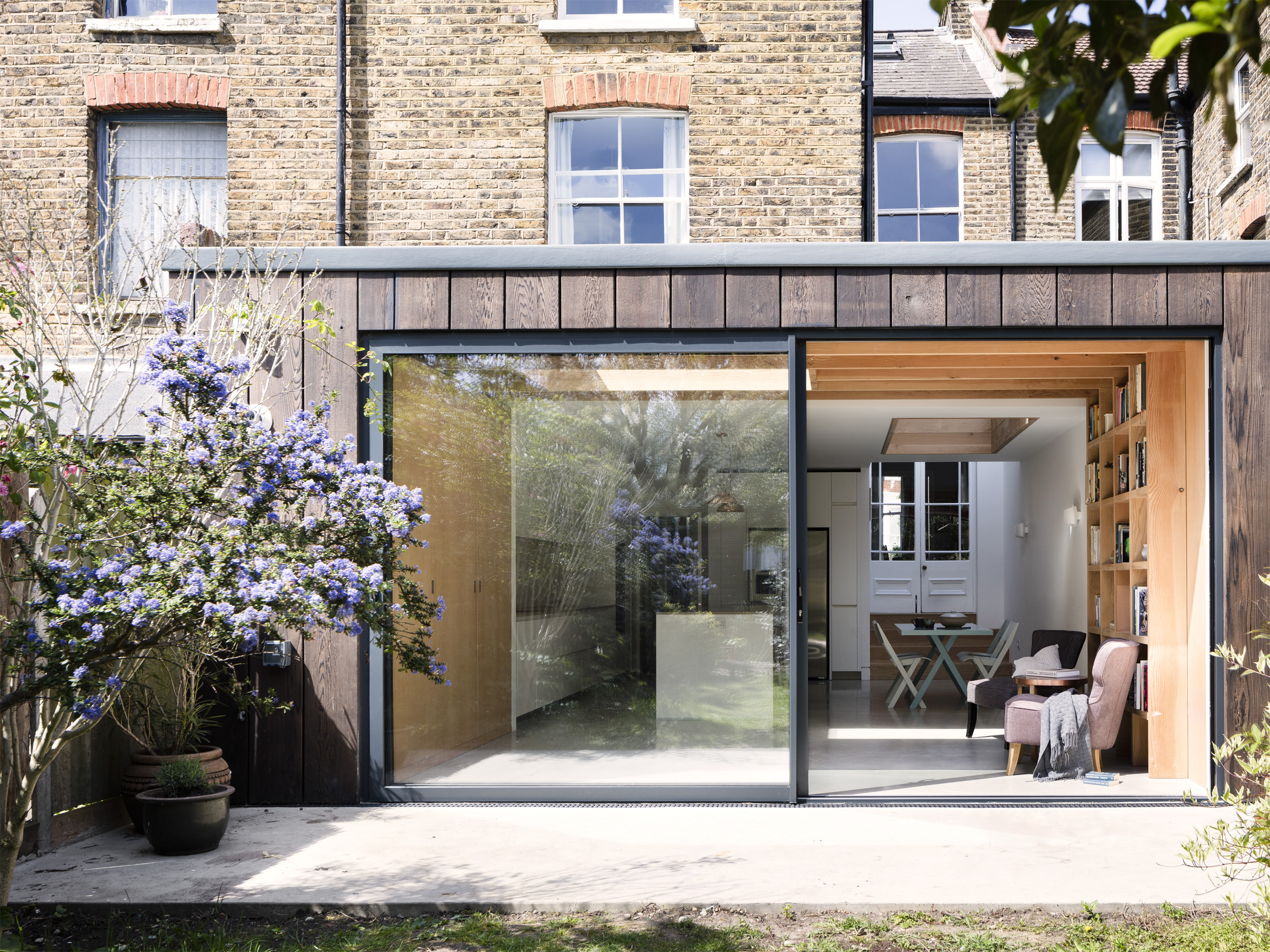 Source: neighbourhood-studio.com
Using materials traditionally meant for the outdoors in your interior and vice versa will automatically create a connection between the two spaces. For instance, if you have a lot of brick outside, then an exposed brick wall or brick slips in your interior will add more fluidity. And the same goes for wood, as seen in this photo. You can also add traditional interior elements to make your outdoor space more livable, like an outdoor pendant light over a dining area.
Let There Be Light

Source: design-milk.com
Speaking of light, don't let your outdoor space go dark come nighttime. If you truly want to merge the indoors and outdoors, then you should ensure that you have plenty of outdoor light sources so that the party doesn't need to stop when the sun goes down. Use lights to highlight your outdoor features, like a beautiful mature tree, a pathway, or a garden sculpture.
If you love architecture+design as much as we do, download our innovative Search With Style® app, where you can search all homes for sale by their architectural style, or head over to our Tipbook for more of today's top interior trends.
Leave a Comment