How to Create an Adult-looking Home (Even if You Don't Feel Like One)
Written by Kelly Weimert on Friday, June 28th, 2019 at 4:06am.
For most of us, there comes a time in our lives when we're ready to shed the dorm style vibes for a more sophisticated, adult-looking aesthetic. But an adult aesthetic doesn't have to mean ultra-formal dining rooms and fancy furniture that you're afraid to sit on; it just means a thoughtful, cohesive space that looks like you put some time and effort into it.
No matter your style sensibilities, there are a number of common tricks and tips that you can apply to make your home look like an adult lives there without sacrificing your unique personal style and aesthetic preferences. So, if you're ready to go full-on interior grown-up, then apply one (or all) of the following tips to your home this weekend.
Up Your Storage Game

Source: abeautifulmess.com
You probably didn't think much about storage when you first struck out on your own. After all, it's not exactly the sexiest of decor solutions. But nothing says a responsible adult lives here like a home where everything has a place.
Plus, storage can be super fun and stylish, with all kinds of cute and creative storage options that span from colorful cubbies to floating shelves to vintage trunks.
Create a Color Palette

Source: cutypaste.com
A cohesive color palette is the foundation of a stylish home. It demonstrates your stylish point of view while giving your home a thoughtful and polished appearance.
But color palettes definitely don't need to be limiting; if you love bold and bright colors, by all means, add them! And if you're more of a neutral or black-and-white enthusiast, that's great too. No matter your preferences, picking out a handful of complementary hues that you love and peppering them throughout the space is a no-fail way to give your home a more mature appearance.
Give Love to Your Bed

Source: stylebyemilyhenderson.com
Most of us couldn't care less about the state of our bed in our teens and early 20s, but a haphazard bed with mismatched sheets, centuries-old lumpy pillows, and no headboard to speak of will make it tough to convince anyone that an adult lives in the home.
Take some time to give your bed some TLC, investing in a beautiful headboard and comfy pillows, sheets, and duvets to match. Doing so will instantly make your bedroom seem more sophisticated while providing a better night's sleep.
Add Stylish Layers

Source: designlisticle.com
In your first place, you might not have given much thought to layering for style purposes, instead sticking to the bare essentials. But adding thoughtful layers of textiles and decor helps to cement your space's aesthetic while giving it a homey, lived-in quality.
Layers can come in all kinds of forms, from throw pillows to rugs to plants, but don't pile them on with abandon. The key is to add them mindfully, reserving them for blank spaces that could use some more color or visual weight, like a throw blanket over an empty chair or plants on an empty windowsill.
Create a Coffee Table Vignette

Source: bestfriendsforfrosting.com
You might have noticed by now that one of the best ways to make your home seem adult-like is through thoughtful details, and coffee table vignettes are a perfect example of that.
Creating a coffee table vignette immediately gives your space a thoughtful appearance. It also allows you to show off your unique point of view in a contained way—they can include anything from that weird figurine you picked up on your trip to Peru or a selection of sweet-smelling, sensual candles and a design book.
Get Some Coasters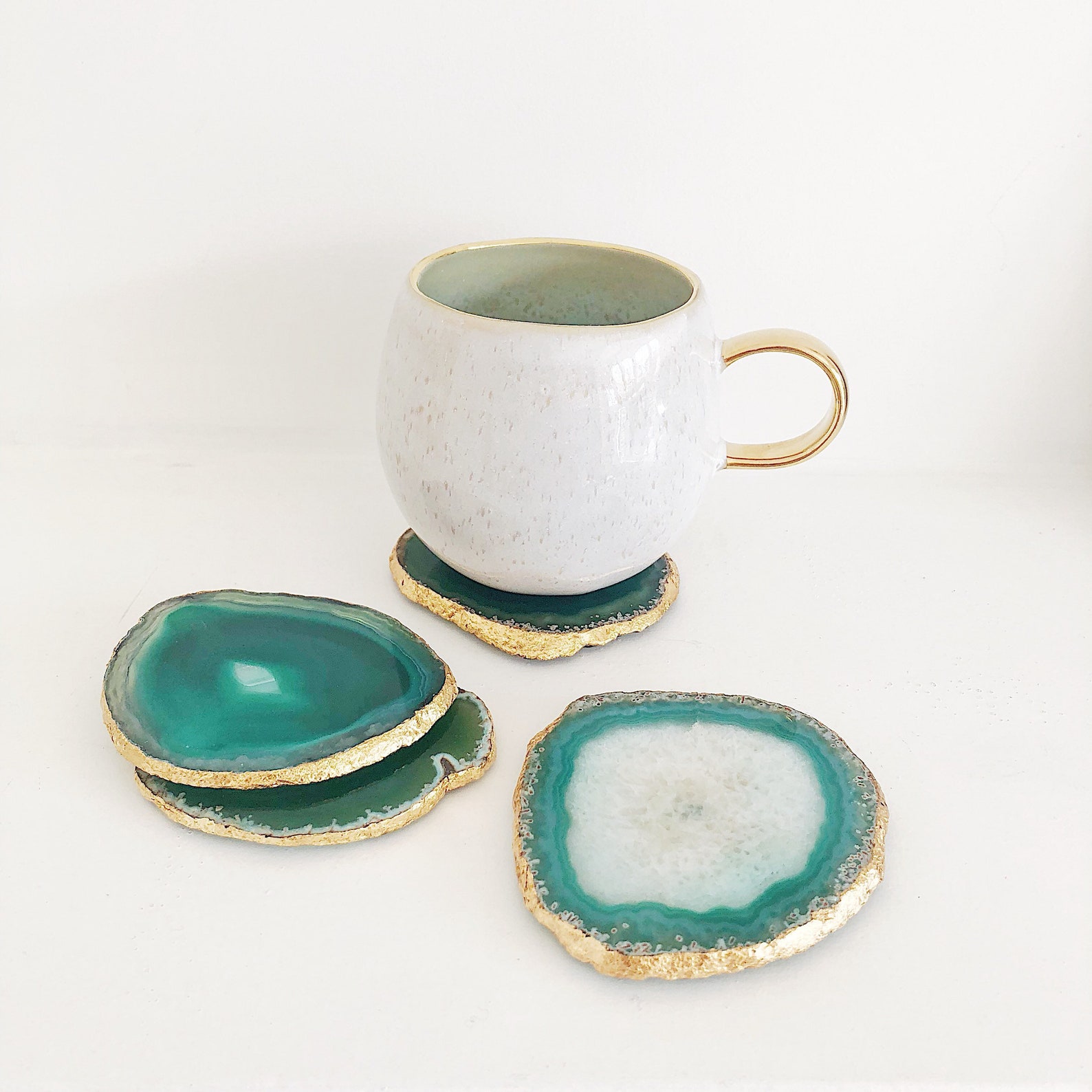 Source: etsy.com
Speaking of tables, it's time to add some coasters to yours. Coasters show that you care about maintaining your space while providing easy opportunities to add pops of color and visual intrigue.
Whether you're into the homespun charm of crochet or you prefer modern, geometric shapes, coasters come in literally limitless styles, so it's easy to find a set to punctuate your aesthetic.
Bring in Botanicals

Source: stylemepretty.com
One of the true markers of adulthood is the ability to keep things alive, like kids, pets, and, if you're looking for less of a commitment, plants. Adding botanicals to your space shows that you're responsible enough to take care of them while infusing it with style and vitality.
But if you don't have the greenest of thumbs, don't sweat it. There are plenty of tough-to-kill plants, like succulents, pothos, and air plants, that will make your home look more mature without the maintenance.
Looking for more unique design ideas? Head over to our Tipbook, which is full of top trends and easy tips for enhancing your space, no matter your style.
Leave a Comment