Go Green: 6 Tips to Make Your Home More Sustainable
Written by Kelly Weimert on Tuesday, October 23rd, 2018 at 4:07am.
Image Source: amazon.com
Whether you're concerned about the state of Mother Earth or you simply want to save some money, opting to increase the sustainability of your home brings many benefits. At first thought, though, the prospect of creating a more eco-friendly home might seem overwhelming, but it's actually quite easy.
To reduce your home's carbon footprint, all you need is a little time, consideration, and knowledge. The following tips are simple to apply, and they'll leave you with more money in your pocket and less weight on your conscience.
Cut the Paper Towels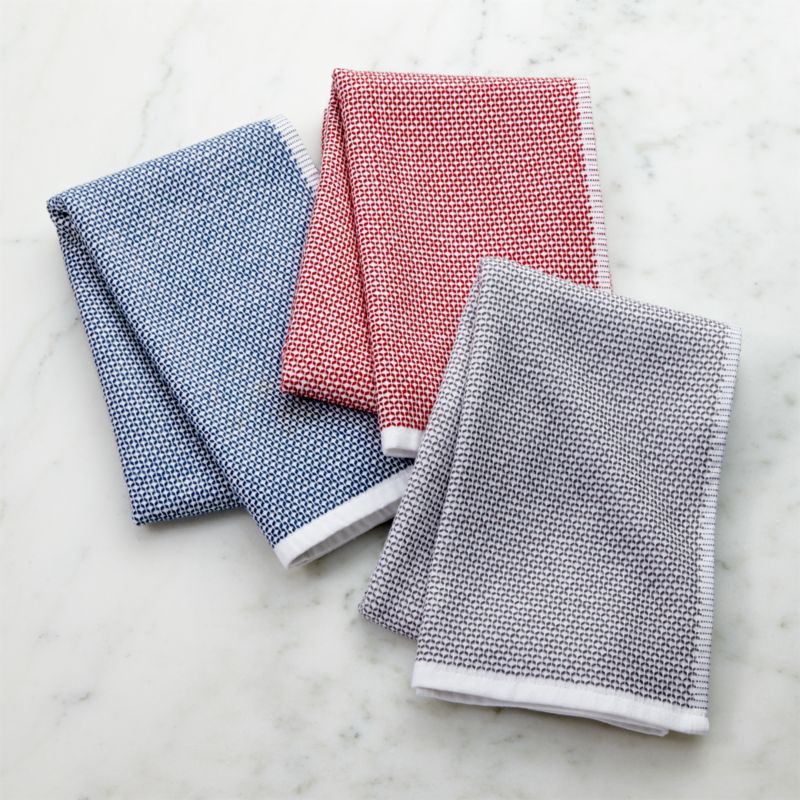 If you're like so many of us who rely on paper towels for pretty much everything, consider swapping 'em out for reusable dish towels. Not only do they reduce waste and clean without falling apart, but if you opt for some like these from Crate and Barrel, they'll look good doing it.
Opt for LEDs
In addition to being exponentially better for the environment than incandescent bulbs, LED lights also bring significant savings to your electricity bill. Plus, they can last for more than 10 years, which means less money you have to spend for replacements. If you're not too keen on the traditional blueish light they emit, then look for yellow-based lights, like this Philips SceneSwitch that offers the adjustable warm glow pictured here.
Go Green, Literally
Image credit: laurenconrad.com
It's no secret that plants bring a lot of warmth, life, and movement to an interior, but many of them can purify the air you breathe, too. Air-purfiying plants include (but aren't limited to) Spider Plants, English Ivy, Nephytis, Peace Lillies, and Dragon Trees. And because plants never go out of style, buying a few means you're investing in your health and your aesthetic.
Start Composting
If you don't have a composting system in place, adopting one can seem like a big undertaking, but it's actually very straightforward. All you need is a perforated composting pail, like this one from Amazon, and a larger backyard bin. Then, simply add food scraps as you make 'em, like banana peels and eggshells, along with some shredded paper and a bit of soil. When the pail's full, take it outside to your bigger composting bin so it can marinate into nutrient-rich soil.
Pro Tip: Not sure which food scraps can be composted? Check out this handy list.
Install an Aerating Shower Head
One of the easiest ways to save a whopping 2,500 gallons of water per year, is to invest in an aerating shower head. This one from Amazon is quite an affordable investment at less than $20. Aerating shower heads use less water without sacrificing water pressure, so your shower will feel the same as it always has, but you'll be conserving buckets of water each time you take one.
Use Nontoxic Cleaners
Most mainstream cleaning products are filled with toxic chemicals that hurt the environment and your lungs while polluting waterways. Rather than bathe your home in toxicity, opt for natural alternatives, like this Multi-Surface Cleaner from Mrs. Meyer's. And don't think "natural" has to mean stinky; this cleaner comes in all kinds of delightful, naturally-occurring scents, like lavender, honeysuckle, and rosemary.
Check out our Tipbook for more unique and affordable tricks to updating your home - with style.
Leave a Comment