Everything You Need to Know About Airbnb's New Luxe Listings
Written by Kelly Weimert on Friday, July 19th, 2019 at 11:05am.
Formerly reserved for those traveling on a budget, Airbnb is now accommodating folks seeking high-end travel experiences as well. The company recently announced its new tier for travelers seeking the ultimate in luxury, Airbnb Luxe, and listed 2,000 new properties that were culled from the Luxury Retreats site that the company acquired in 2017.
If you've been following Airbnb's moves in recent years, then you know that it introduced a similar tier of properties in 2018 called Airbnb Plus, but Airbnb Luxe takes it to the next level. For example, listings on Airbnb Plus must pass a 100-point inspection and average $150 per night. To be listed on Airbnb Luxe, however, the property must meet a 300-point inspection in addition to offering a dedicated trip designer to ensure your every need is met during your stay. The average cost for these homes ranges from $1,500-$2,000 per night, but many of them cost well above that.
Airbnb Luxe homes also uniquely ensure that there are no hosts present during your stay and that you have the entire abode to yourself for ultimate privacy. Other features include chef-grade appliances, private airport pick-ups, and bathrooms for each bedroom. Some listings even include drivers, chefs, and butlers.
The homes span from France to New Zealand to right here in the U.S., in cities like Los Angeles. If you want to get a glimpse of the luxury yourself, check out some of our favorite Airbnb Luxe property listings below.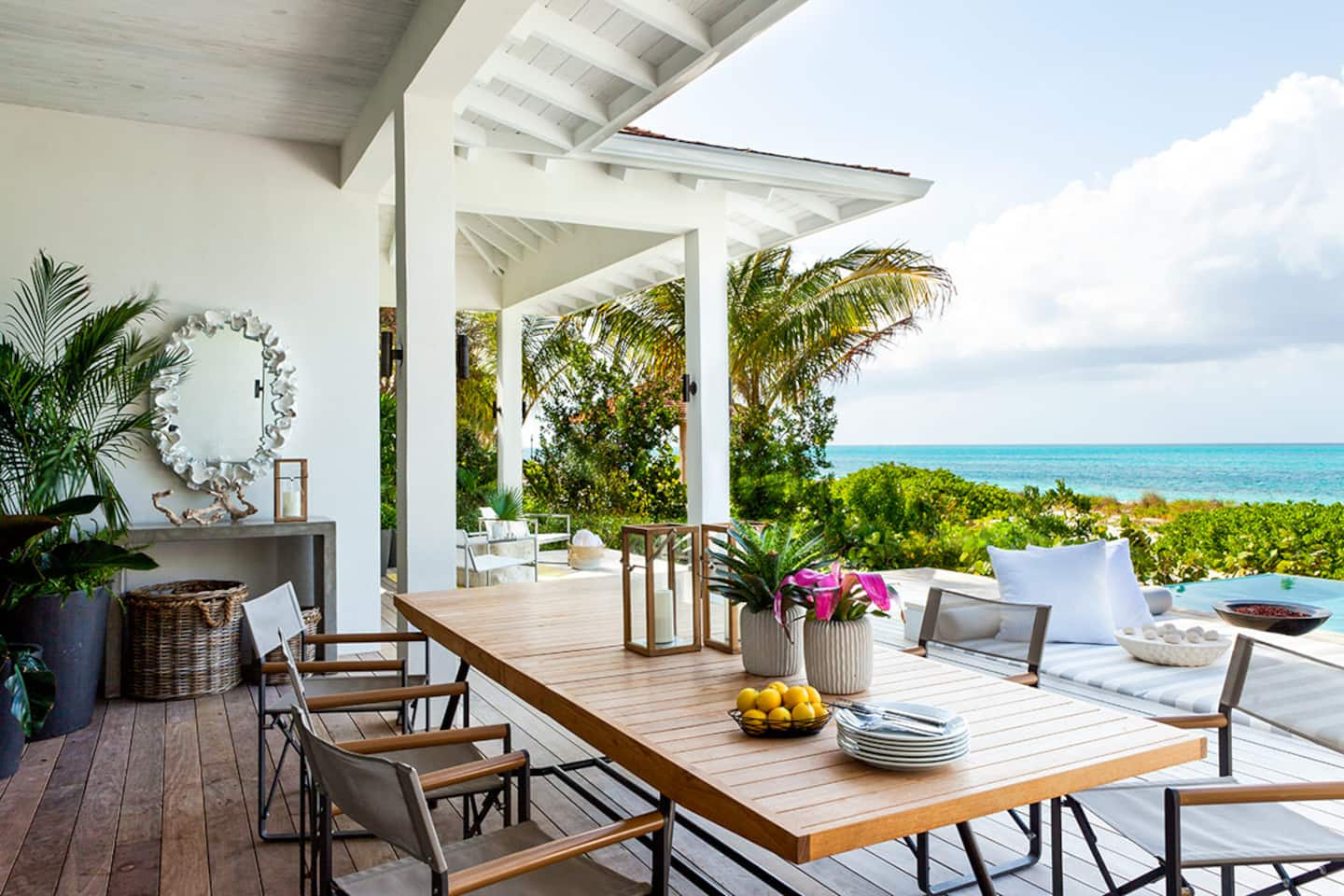 For the ultimate in luxury, you can book a stay at this elite Turks and Caicos retreat. The residence features five bedrooms and 5.5 bathrooms in addition to an infinity swimming pool, outdoor hot tub and palapa, and an expansive deck overlooking the ocean. Guests are also treated to an on-demand babysitter, spa services, and a private chef for a "nominal" additional fee.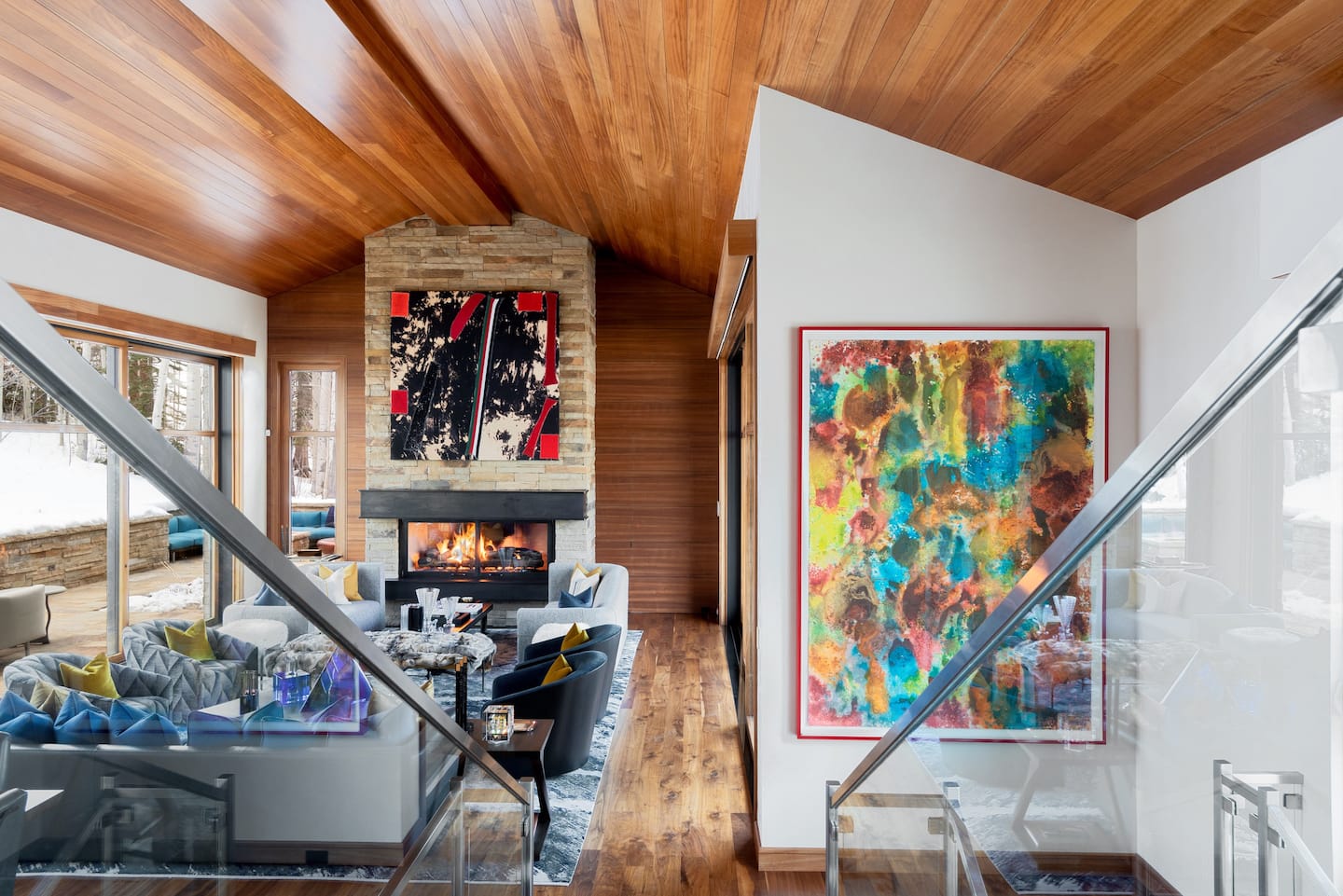 If you prefer to stay in the states, you can check into this modernist ski chalet in Vail, Colorado. Surrounded by birch trees and evergreens, this hillside retreat is a stone's throw from the best ski resorts in the U.S. and features amenities like a fire pit, hot tub, and sauna in addition to add-on amenities, like fresh groceries, childcare, and a butler. It offers six bedrooms and 7.5 bathrooms, plus a private wellness center with its own massage room.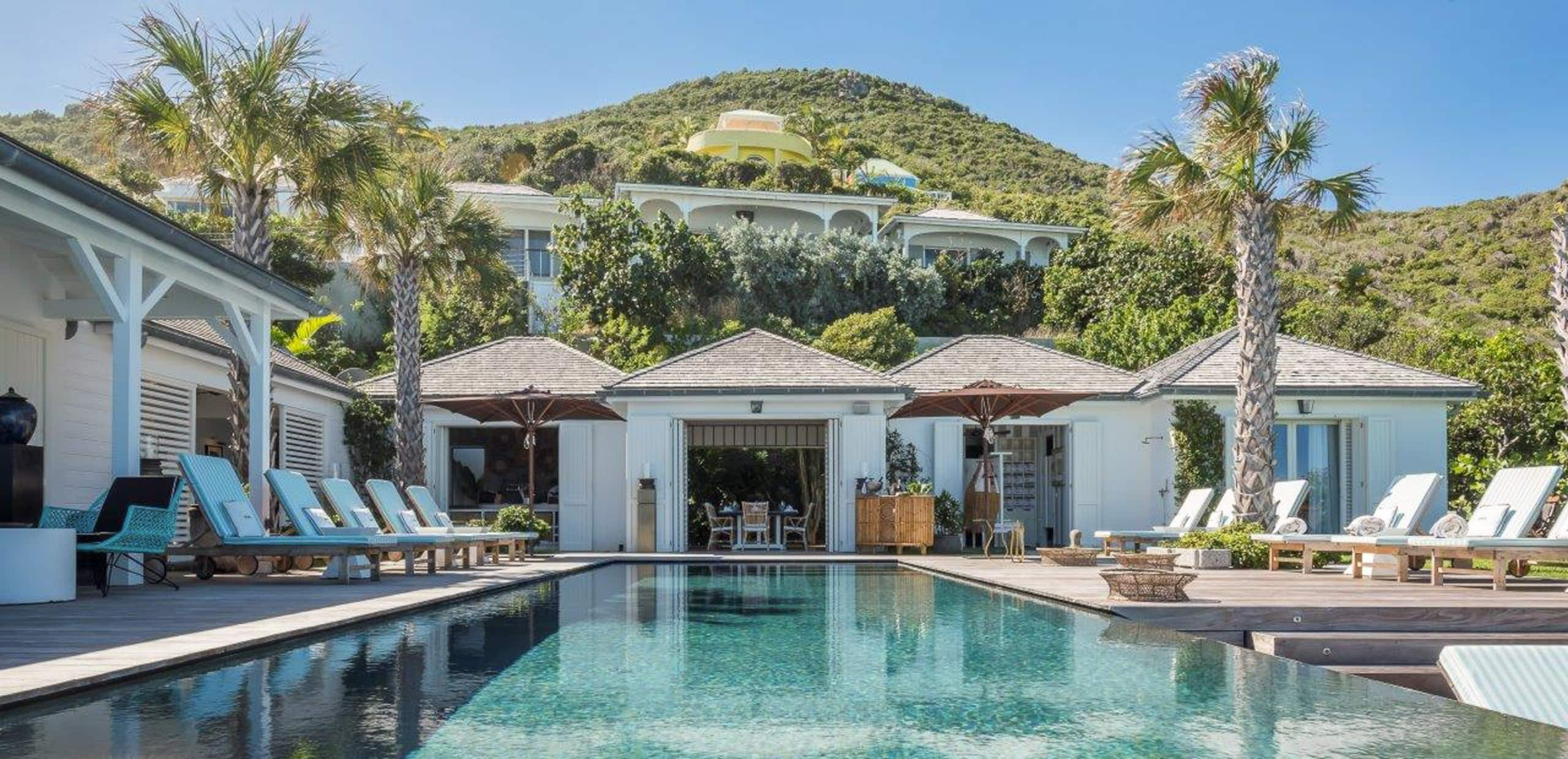 This six-bedroom, six-bathroom rental is located in the hot spot of St. Barts. It features all kinds of luxe amenities, like a heated infinity pool, fully-stocked wine cellar, and a private deck and hot tub off of the master bedroom. The property also boasts breezy interiors outfitted with high-end furnishings and artwork and a killer ocean view from anywhere in the house.
With its eight bedrooms and eight bathrooms, this Barbados retreat offers everything you could want in a luxurious getaway. You can take a dip in the freeform pool that connects to a wet bar, meander down an idyllic garden path that opens up to the beach, or gather in the garden gazebo for a cocktail or three. There's also a 30-foot pleasure boat manned by the villa's boatman for day trips out onto the ocean.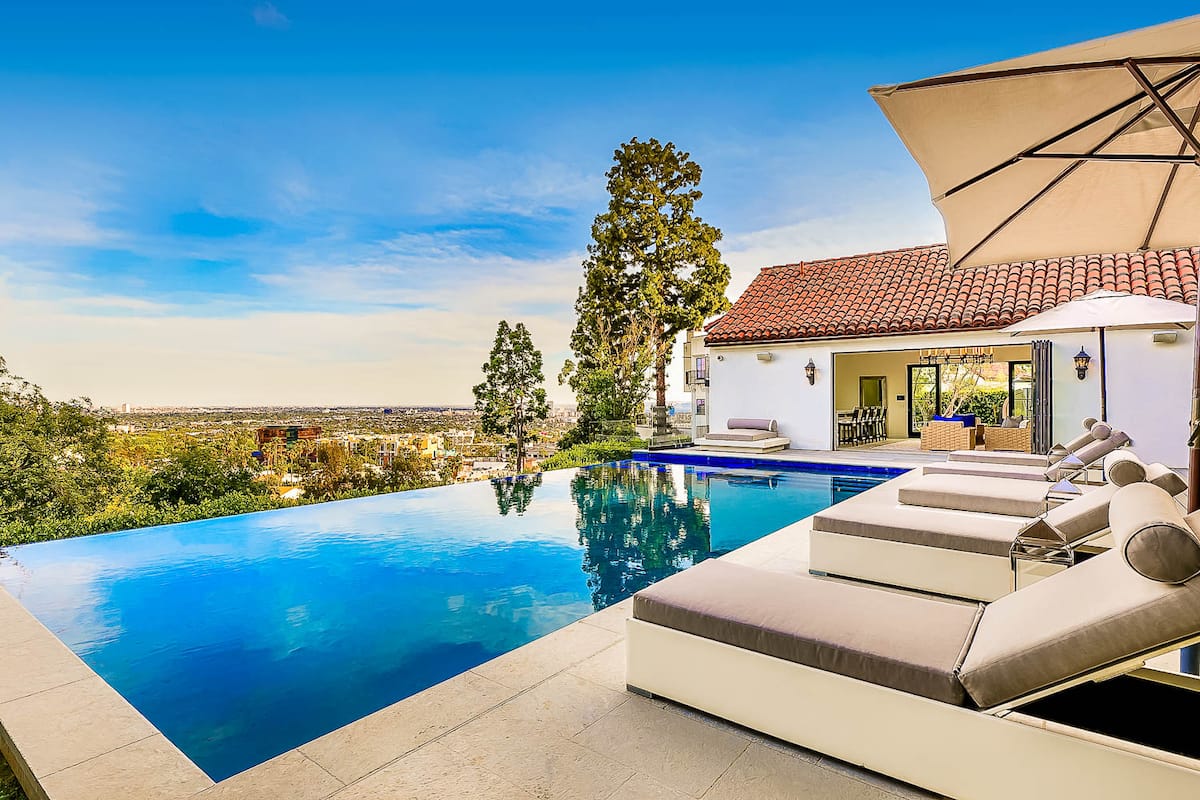 Villa di Lorenzo is a Spanish-Colonial-style villa located right in the Hollywood Hills. Its eight bedrooms and 10.5 baths ensure that all guests enjoy privacy, while a heated infinity pool, hot tub, fitness center, and wine cellar provide the utmost in comfortable luxury. There are also bedrooms equipped with fireplaces, balconies, and walk-in closets in addition to add-on services, like a private chef, butler, and driver.
Check out Noted. to read more from our curated list of places to go, people to know, and top trends in style and design.
Leave a Comment