Designer Charles de Lisle Creates Dynamic Spaces with Stories to Tell
Written by Kelly Weimert on Friday, February 8th, 2019 at 9:13am.
Source: dwell.com // Photographer Credit: Matthew Millman
Growing up in rural Massachusetts, Charles de Lisle spent many days exploring the factories near his father's woodworking shop, collecting industrial scraps and pondering the sorts of things he could make with them. With an interest in being a maker of some kind, de Lisle pursued a graphic design education at the Hartford Art School while tinkering with his side passion for ceramics and welding. His welding experiments resulted in his fabricating a lamp that would become his big break into interior design. After several boutique owners and hoteliers across the United States bought his lamp, he landed a job with an interior design firm in New York City.
De Lisle honed his interior chops at the firm before setting out to open his own office in 2008. His office grew into a design collective that focuses on custom fabricated furniture, lighting, and decor, as well as interior and landscape projects. De Lisle's strong sense and appreciation for fine craftsmanship results in carefully curated spaces with artful use of tones, textures, and forms. However, he's far from a "more is more" designer, preferring restrained, edited interiors featuring crisp details and a touch of whimsy. He's also skilled at mixing contradictory materials and employing stylistic paradoxes, such as merging the rough and the refined, to create spaces with a dynamic story to tell.
Our Favorite de Lisle Designs
To get a feel for de Lisle's unique talent for creating compelling interiors and objects, check out a few of our favorite de Lisle-designed spaces.

Source: decaso.com // Photographer Credit: Victor Benitez
This de Lisle-designed dining room showcases his knack for incorporating whimsical elements without sacrificing sophistication.

Source: decaso.com // Photographer Credit: David Duncan Livingston
De Lisle's pared-back sensibility combined with his appreciation for layering materials is beautifully demonstrated in this chic sitting area.

Source: decaso.com // Photographer Credit: Angie Cao
This space exemplifies de Lisle's characteristic attention to detail, with every element having a stylish story to tell.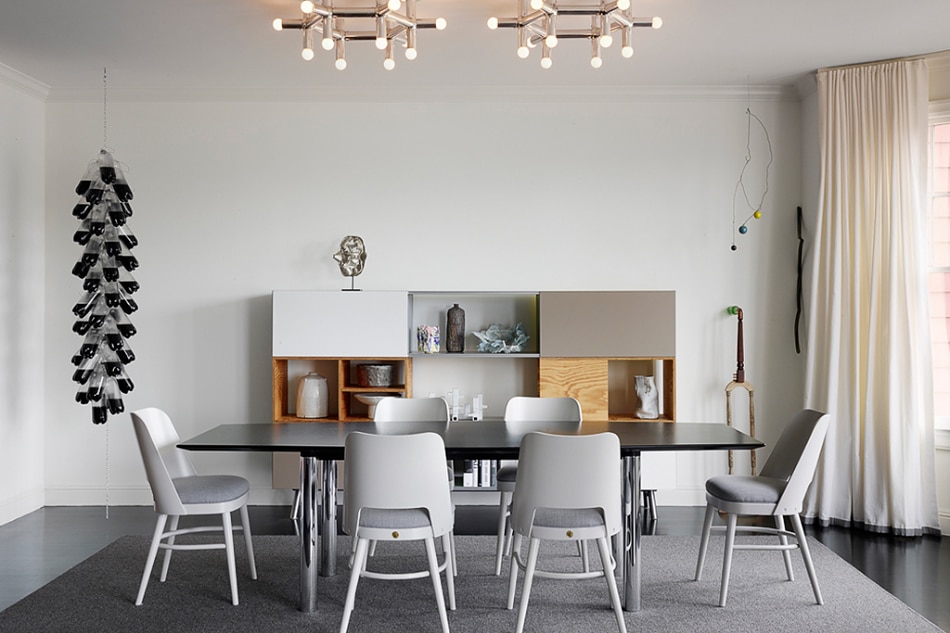 Source: 1stdibs.com // Photographer Credit: Matthew Millman
This mix of a vintage table with contemporary chairs shows de Lisle's talent for using contrasts to create compelling spaces.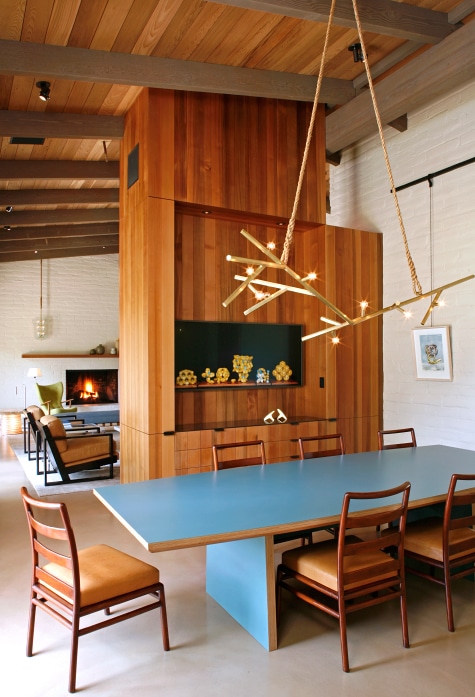 Source: 1stdibs.com // Photographer Credit: Matthew Millman
This plywood table is a custom design by de Lisle himself, paired with an organic Linden chandelier.
Fun Facts About Charles de Lisle
De Lisle calls well-designed spaces "events" because they're something you experience rather than see.
Rather than a designer, de Lisle considers himself akin to a film producer, "wrangling all those parts together — the client, the vendor, the marketer — and figuring out how it can all work without a lot of ego…"
De Lisle's lesser-known passion is his love for cars. He plans to become a car collector in the future.
Follow Charles de Lisle on Instagram for more design inspo, and a sprinkling of cute dog pics: @charlesdelisleoffice
View this post on Instagram
For fresh design tips and style trends, be sure to check out our Tipbook, updated weekly with the latest.
Leave a Comment