Check Out Some of Airbnb's Most-Wished-For Homes of the Past Decade
Written by Kelly Weimert on Friday, July 31st, 2020 at 11:20am.
Looking for your next adventure or a reason to plan one? Well, Airbnb recently highlighted its most-wished-for rentals from the past decade and they're guaranteed to make any architecture, design, and/or adventure enthusiast swoon.
From a stunning vacation home carved directly into Santorini's caldera cliffs to a hand-carved (!) home sculpted entirely from sustainable materials, the following highly-coveted Airbnbs will most definitely inspire you to book your next getaway.
One look at the Hector Cave House makes it obvious why the rental is so popular. Carved directly into the caldera cliffs of Santorini, Greece, the house was originally a wine cellar constructed more than 250 years ago before being repurposed into a stunning vacation home. Guests are treated to breathtaking views from a private veranda, a plunge pool for two, and a fully equipped kitchen to meet any culinary need.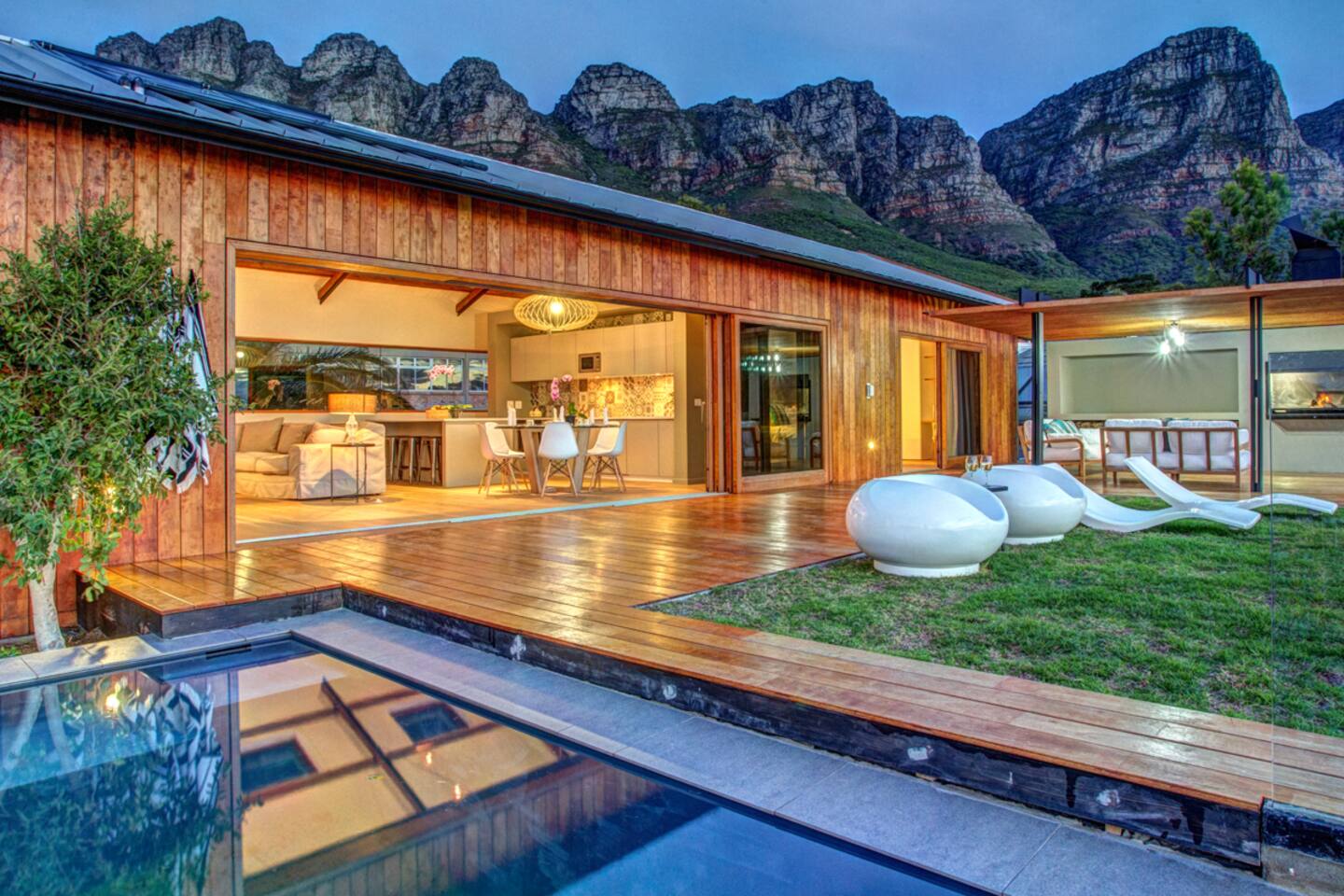 If you've been looking for a reason to visit South Africa, now you have it. This Cape Town beachfront suite offers expansive views of the Atlantic Ocean and Table Mountain, and it's just a short drive from Camps Bay. Sleeping up to six people, it's a great option for a family getaway, especially given amenities like a heated private pool, cozy fireplace, and a spacious outdoor deck. Fans of modernism will also love the suite's indoor-outdoor design and mid-century-inspired furniture and decor.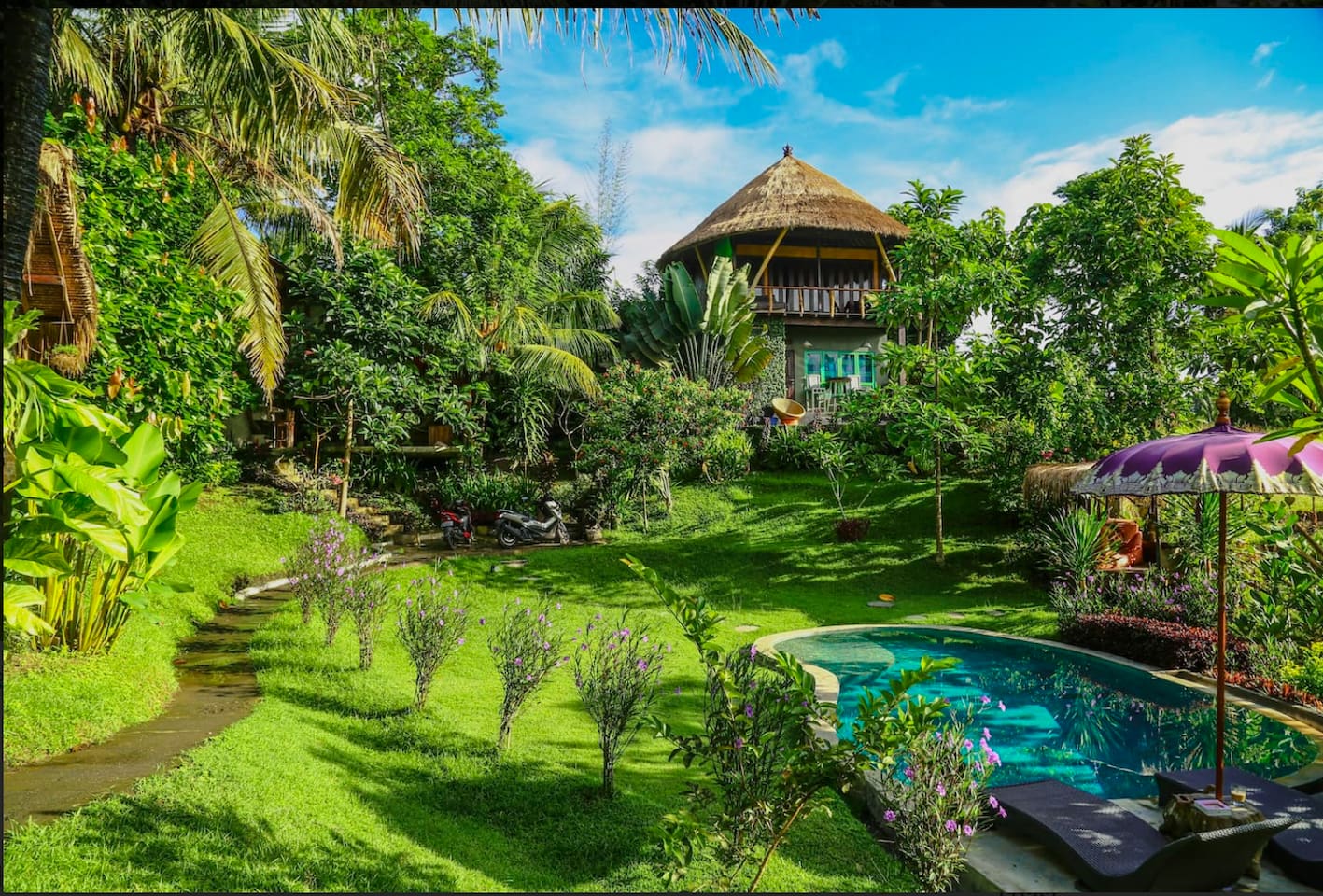 There are treehouses, and then there's this treehouse, which offers the ultimate in affordable, novel, and luxurious experiences. Located in Bali, Indonesia, the treehouse is just a three-minute walk from the beach and overlooks a lush garden, the ocean, and a private pool. It's also equipped with a hot-water rain shower, high-speed internet, and all of the cooking essentials you need for a great meal. But perhaps the most standout element of the entire experience is that it can all be yours for just $87 per night, making it far and away the most affordable rental on this list.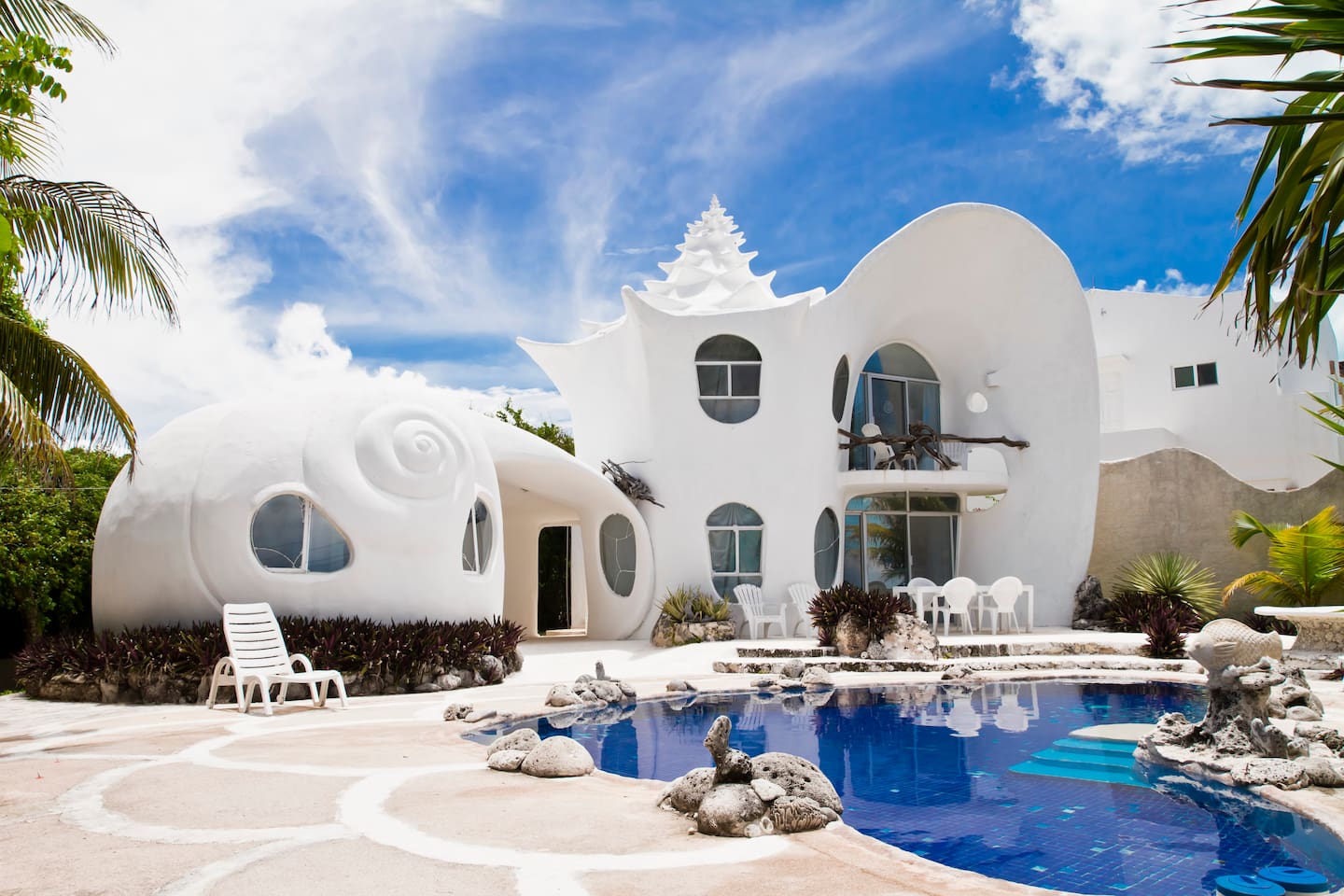 We can pretty much guarantee you've never stayed in a place like this before. The Seashell House is an architectural marvel designed by Raquel and Eduardo Ocampo in Isla Mujeres, Mexico, that pays homage to the beach in a very literal way. The seashell-shaped home sleeps four people and includes everything you need for a comfortable stay, like a private heated pool, kitchenette and barbecue, and free Wi-Fi. It's also just a 15-minute golf cart away from the nearest beach, but given this home's unique design, you'll be hard-pressed to leave.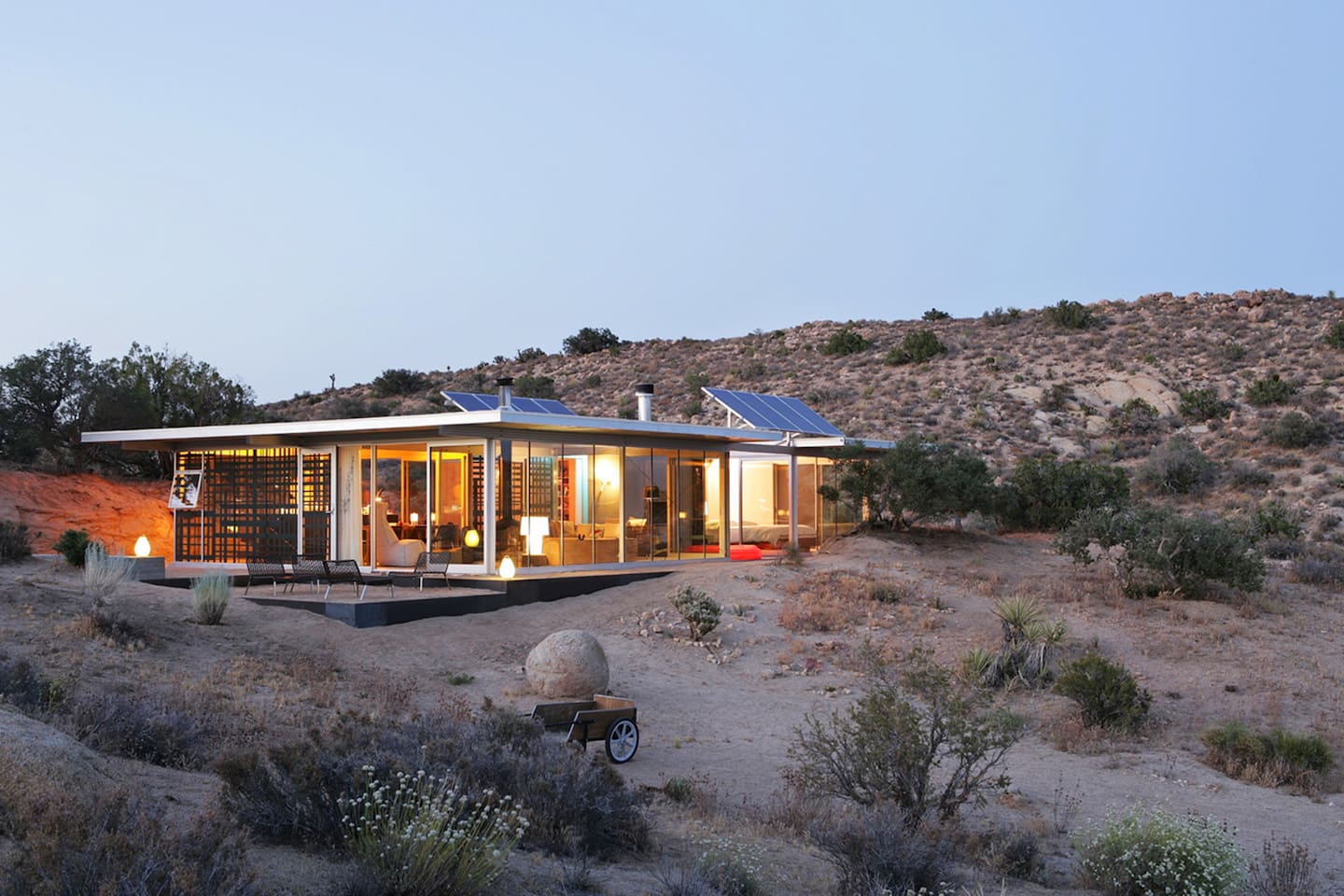 Ranked among the Best Homes in America by Dwell and the Best Homes in Southern California by the Los Angeles Times, this off-the-grid gem offers the perfect retreat from the chaos of everyday life. And when we say "off the grid," we mean it—the home is entirely powered by solar panels for energy and hot water and it's located in a remote valley in the California high desert. The home's glass walls make it easy to absorb the peaceful beauty of the surrounding landscape, while its impressively tiny carbon footprint will delight any sustainable design lover.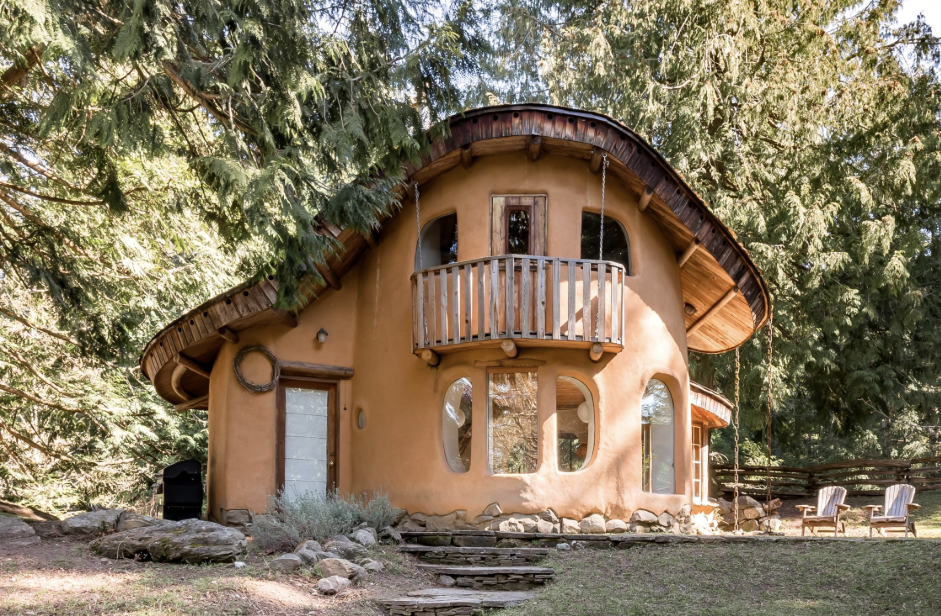 Speaking of sustainable, the Cob Cottage is just that. Hand-carved using local and sustainable materials, the cozy cottage looks like it was plucked straight from Lord of the Rings with its custom woodwork and fantastical design. Located in a rural, agricultural neighborhood in Mayne Island, British Columbia, the cottage is just a 10-minute walk from the beach and a 20-minute walk from a family grocery and deli that specializes in local organic produce. Guests are also treated to fresh eggs, butter, and milk from the property's chickens and sheep to elevate their stay even further.
Check out Noted. by Nook to read more from our curated list of places to go, people to know, and top trends in style and design.
Leave a Comment