Check Out HGTV's Stunning Renovation of the Original Brady Brunch House
Written by Kelly Weimert on Friday, August 30th, 2019 at 11:05am.
Source: la.curbed.com
HGTV acquired the original Brady Brunch house after getting into a highly publicized bidding war for it with Lance Bass of *NSYNC fame. The network made plans to renovate the house for an upcoming mini-series that features the whole process in addition to cameos from six of the show's original stars.
Susan Olsen (Cindy), Mike Lookinland (Bobby), Eve Plumb (Jan), Christopher Knight (Peter), Maureen McCormick (Marcia), and Barry Williams (Greg) will accompany TV personalities from "Property Brothers" and "Good Bones" in an on-camera walk-through of the home, sharing their memories and commenting on the home's updates.
Last November, HGTV programming executive Loren Ruch shared his enthusiasm for the renovation: "What's so exciting about this project is that we are creating one of the most iconic homes from many of our viewers' childhoods. It will be the first time in history that the house from all of our memories will be created in a real brick-and-mortar location. It is certain to be a trip down memory lane."

Source: la.curbed.com
HGTV was committed to retaining as much of the house's original charm as possible, so they uniquely created a nationwide scavenger hunt, tasking any and everyone to find furniture and decor that match the original items in the home.
Well, with the show, A Very Brady Renovation, scheduled to air on September 9th, the renovation is officially complete, largely thanks to participants in the scavenger hunt who found everything from the original living room's mid-century credenza to its large horse figurine.
HGTV offered a glimpse into the updates of the iconic house, and it most definitely doesn't disappoint. The renovations nearly mirror the original home, and It's sure to make you yearn for your childhood and inspire you to add some timeless mid-century flair to your own abode.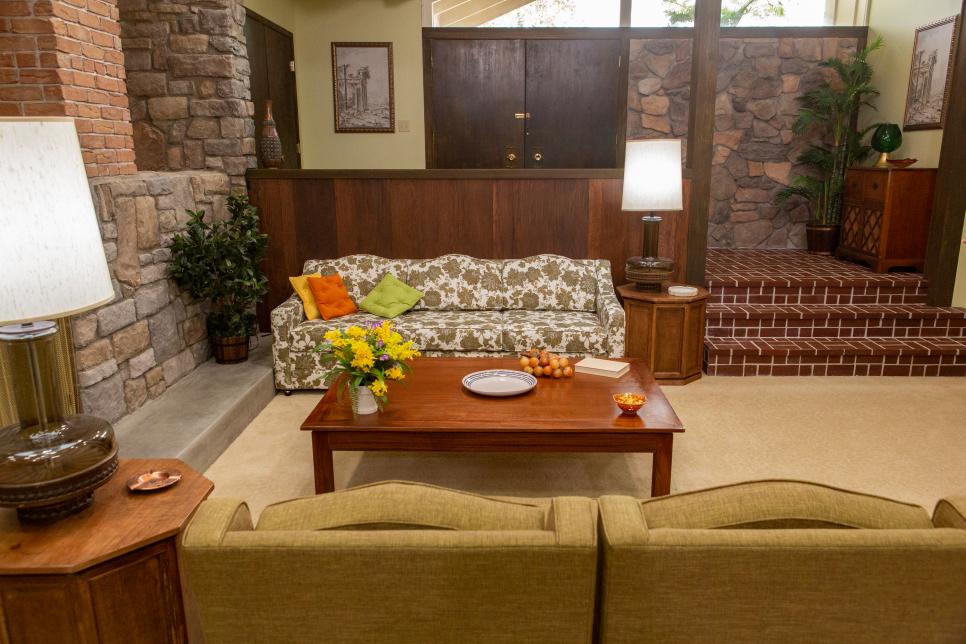 Source: hgtv.com
The living room renovation is so spot-on with its retro textiles, lamps, and vases that it's nearly impossible to tell that it was completed in 2019 rather than the '70s.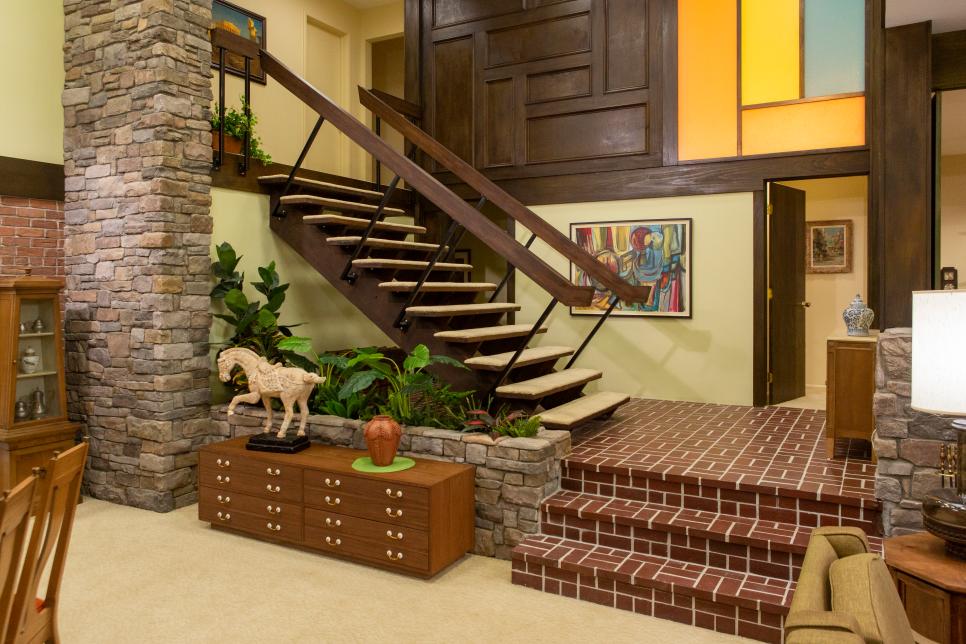 Source: hgtv.com
The Brady Bunch would be nothing without its iconic staircase, and the renovations completely nailed its original charm. We especially love the juxtaposition between the wood and colorful panels, which give dynamic dimension to the nostalgic stairway.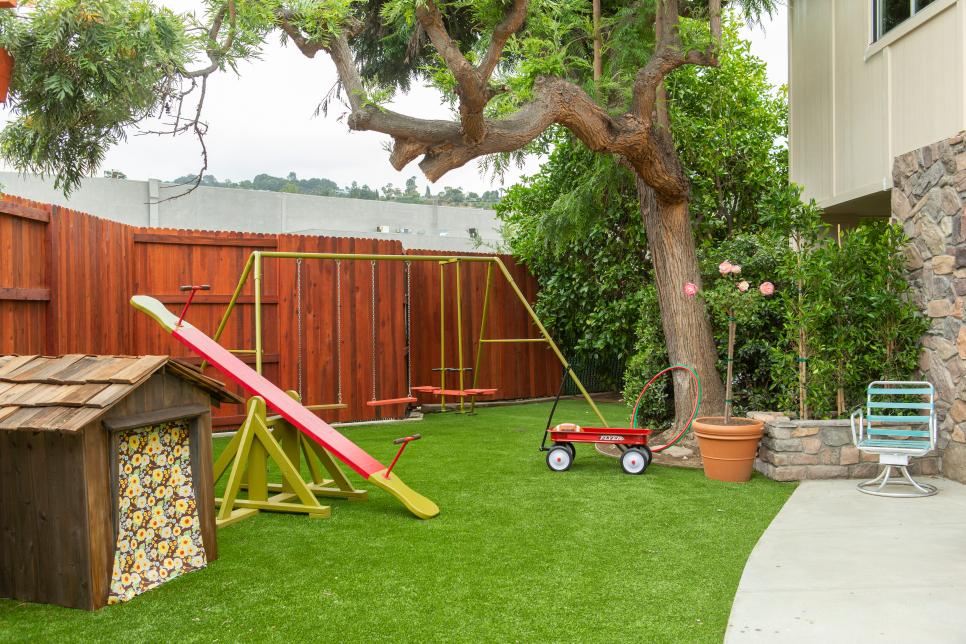 Source: hgtv.com
The last photo the network shared is of the backyard, which is all kinds of perfect. From the old-timey wagon to the retro print hanging from the doghouse, they delivered on all of the nostalgic details.
Be sure to catch the show on HGTV on September 9th at 9/8 C, and follow along @verybradyrenovation on Instagram!
Do you love Mid-Century Modern architecture and design as much as we do? Download our innovative Search With Style® app, where you can search all Mid-Century Modern homes for sale.
Leave a Comment