Check Off Your List With the Top Trending Gifts from Pinterest
Written by Kelly Weimert on Tuesday, November 24th, 2020 at 10:05am.
Unless you're a magical gift-giving unicorn, you probably find the idea of getting the right holiday gifts for everyone on your list a little daunting. From figuring out what your loved ones would like most to finding options that fit your budget, the process can be more than a little stressful. Fortunately, Pinterest is making gift-giving a little easier for all of us this year.
The social media platform recently released the Pinterest Shop, which features the most-searched holiday gift ideas on Pinterest. According to Aya Kanai, the company's head of editorial partnerships, "The latest edit of the Pinterest Shop features hundreds of items from a combination of small businesses, Black-owned brands, and sustainable products."
In other words, not only can you find great options for everyone on your list from the shop, but you can also feel good about where the products are coming from.
To get you started, here are some of our favorite home-related picks in the shop.
Handcrafted by weavers in Oaxaca City, Mexico, this versatile throw will look amazing with all types of aesthetics. Plus, it's made of 100% cotton, so it's super soft and machine washable.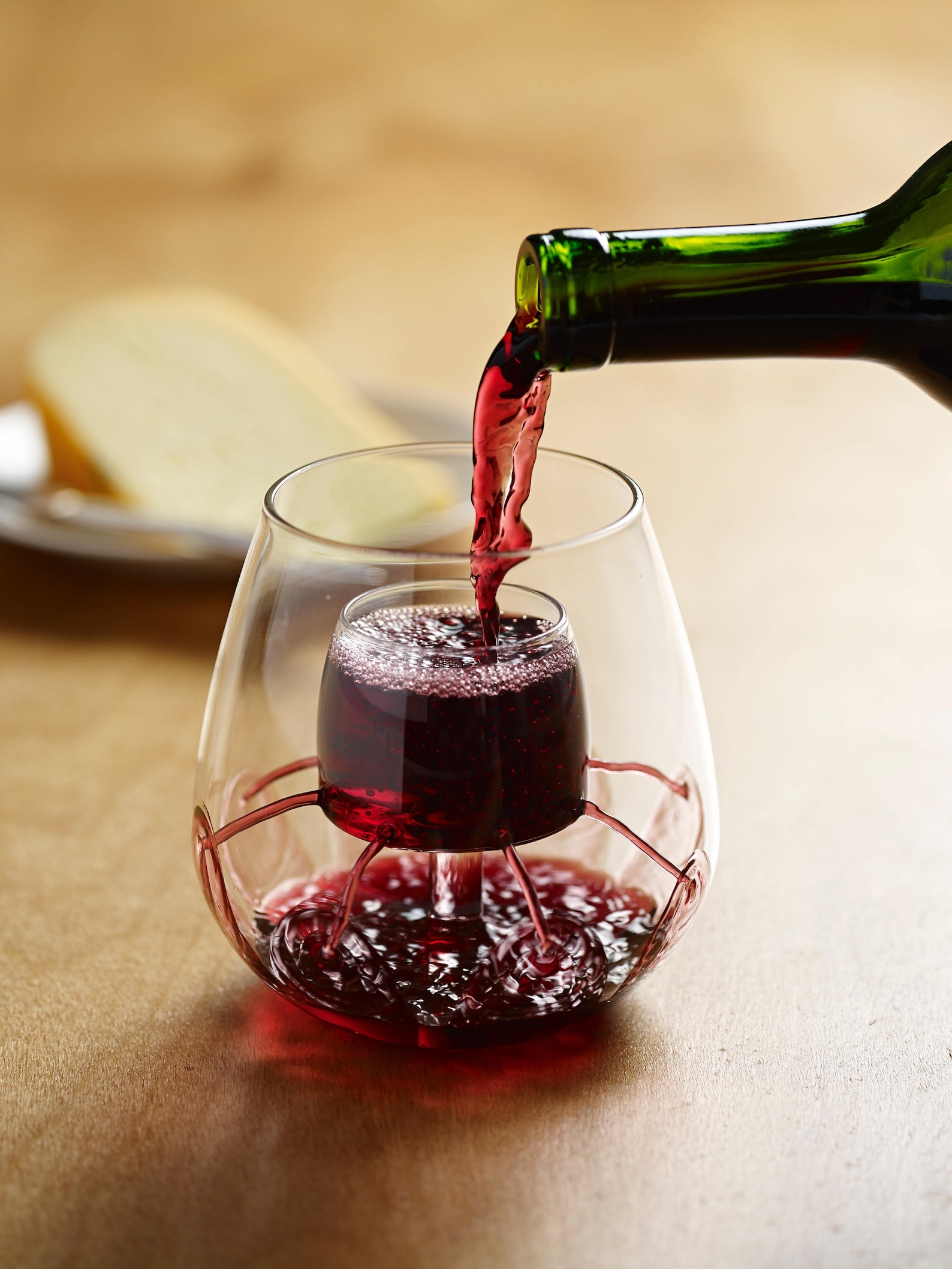 If you have any wine snobs on your list, then treat them to this handcrafted wine glass that uniquely aerates wine on the pour, making every sip taste full and fresh.
Homesick is a candle company that's widely-known for its unforgettable scents, and this one definitely doesn't disappoint. With notes of orange, nutmeg, cinnamon, and sandalwood, this candle will instantly warm up any home it lives in.
At under $30, this tea towel is a great gift for people you might not be super close to because it will look great with any aesthetic. Its handcrafted design is durable enough to soak up daily spills, but it's so pretty that it can also be a purely decorative accent.
Featuring four hand-painted porcelain plates, four nesting bowls, and four hand-blown stackable glasses in addition to the brand's cult-favorite Always Pan, this gift set will delight any culinary enthusiast. It also comes in a variety of sophisticated hues, so it's easy to personalize to your loved one's style preferences.
This sculptural fruit bowl is just as much an art piece as it is a fruit bowl, instantly filling any kitchen with the perfect combination of function and compelling form.
Any dog lover knows how quickly dog toys can get out of hand, cluttering up your carefully crafted aesthetic. But this toy is so beautiful, no one would mind seeing it strewn about.
Made of organically-dyed elephant grass, this beauty is made by hand in a fair trade environment in Ghana, so it's gorgeous and ethical.
If you have a plant lover in your life, they'll completely swoon over this hanging planter, complete with a drainage hole and gorgeous handmade design that will elevate any look.
Craving more inspiration? Check out our Tipbook full of curated design ideas for all different styles and budgets.
Leave a Comment