Celebrate Pride While Updating Your Aesthetic With These New Home Decor Products
Written by Kelly Weimert on Tuesday, June 30th, 2020 at 11:05am.
Just like pretty much everything else in 2020, this year's Pride celebrations look a little different than they usually do thanks to the pandemic, but that definitely doesn't mean you can't support the LGBTQ+ community in all sorts of creative ways.
Given that we're major interior design enthusiasts over here, one of our favorite ways to safely show solidarity and support is by investing in home decor products that are not only Pride-themed but also donate portions of the proceeds to The Trevor Project, the largest suicide prevention and crisis intervention organization for LGBTQ+ youth.
From gorgeous, sweet-smelling candles from Boy Smells to vibrant catch-all trays and other ceramics from Mark & Graham, the following products will elevate your aesthetic while supporting a great cause.
Pottery Barn's Goods That Give Back collection features a range of themed products, with each donating to different causes. If you purchase one (or both) of these stoneware cuties, then you can feel good knowing that 25% of the purchase price is going directly to The Trevor Project. Plus they're a great way to add a fun pop of color to any aesthetic.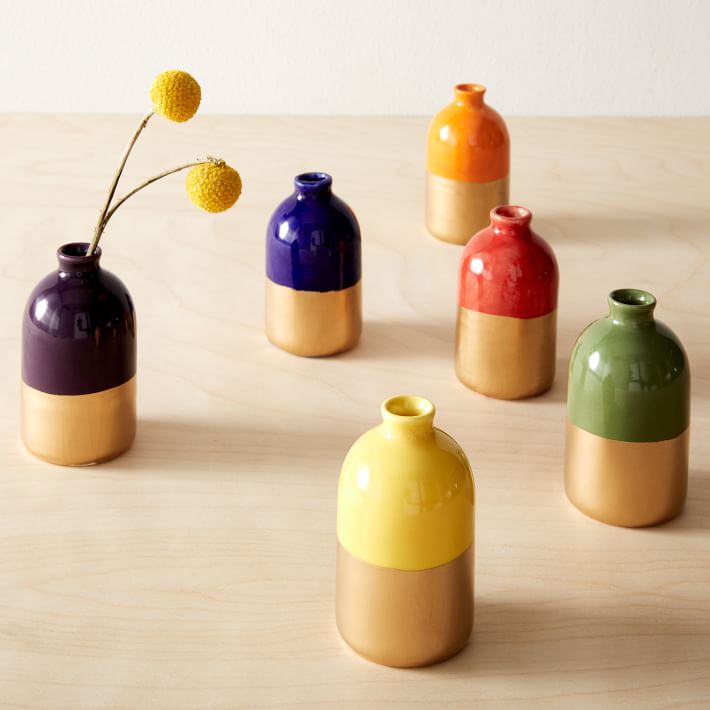 Given The Trevor Project's meaningful mission, it's no surprise that so many brands are choosing to donate proceeds to it, and home decor favorite, West Elm, is no exception. The brand offers an extensive collection of chic, pride-infused home decor products, and it's donating a generous 50% of the purchase price to the organization. You can choose from all kinds of items, like catch-all trays, woven wall hangings, and this adorable, hand-painted Honeycomb Studio Pride Vase Set.
If you've yet to experience the joy that is a Boy Smells candle, now is the perfect time to treat yourself to it. The Pride collection features a range of candles with soothing scents, like the Cameo, which is infused with crystalized ginger, rose, vanilla, and musk. But the best part is that 15% of the proceeds go toward The Trevor Project.
Williams Sonoma is also donating 50% of the purchase price of every item in its Pride collection to The Trevor Project. And there are plenty of fun items to choose from, including a colorful spatula, a variety of sweet mugs, and a double-wick guava-scented candle, perfect for the summer months.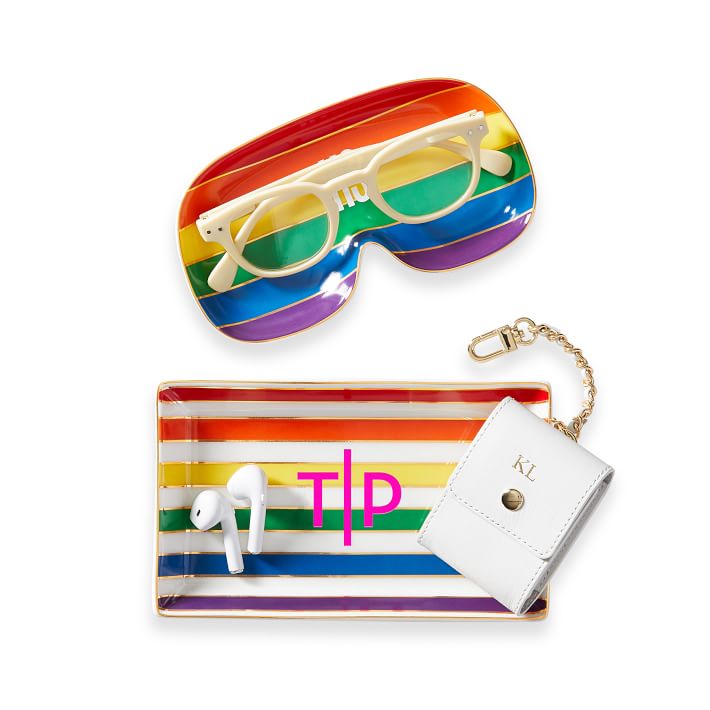 Offering a safe place to put your keys, rings, glasses, and other small but important items, catch-all trays are among the decorative treasures that you really can't have too many of, especially when 25% of the purchase price of said trays goes directly to supporting LGTBQ+ youth. These ceramic porcelain beauties feature a painted rainbow design and hand-painted gold rim and they'll add a bit of playful, functional fun to any surface they live on.
Craving more inspiration? Check out our Tipbook full of curated design ideas for all different styles and budgets.
Leave a Comment