9 Stylish Interior Backgrounds to Elevate Your Next Zoom Meeting
Written by Kelly Weimert on Tuesday, April 28th, 2020 at 11:05am.
Featured: Bloomscape's background
There are a lot of advantages to working from home, like pants-free meetings, no hectic commutes, and our pets as coworkers, to name a few. But if you've ever found yourself scrambling to style or clean up your home before a Zoom meeting to ensure your colleagues don't see you in your full quarantine state, then you know that not every aspect of working from home is easy.
Fortunately, many home decor and interior design brands have come to the rescue, creating chic interior backgrounds that make it look like you're living in a pristine, high-style home, even if you're actually surrounded by laundry, plates, and other quarantine debris. And if you're one of the few people who have somehow managed to maintain a perfect home during this chaotic time, it can still be fun to switch up your Zoom background to add a little pep to your next meeting.
Whether you have it all together or you want to pretend that you do, the following high-design Zoom backgrounds are sure to make your next meeting a little more stylish.
Behr released a ton of Zoom backgrounds that span home offices, kitchens, and living rooms, but we're particularly partial to this cheerful, boho-chic sunroom.
If you're not lucky enough to have a pool set-up like this at home (most of us aren't), then you can at least pretend for a while with this dreamy background from Williams Sonoma.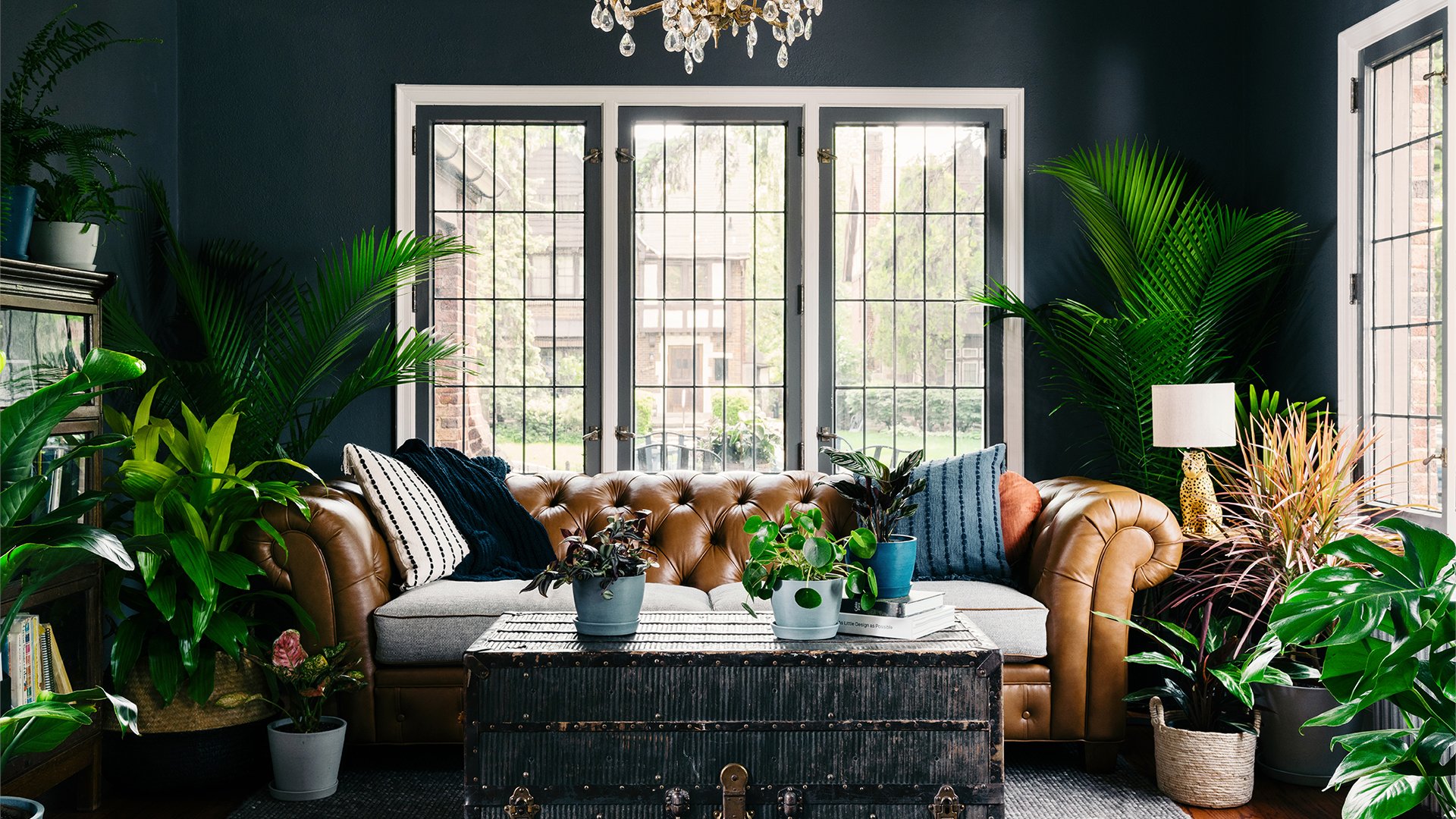 Always wanted a plant-filled study? Well, thanks to Bloomscape's botanical background, you can easily try it on. Then head to the brand's website to order the real deal.
Modsy created backgrounds that allow you to appear to live like your favorite iconic television stars, offering backgrounds from shows like Friends, Seinfeld, and this apartment of Carrie's from Sex and the City.
This cool, mid-century-inspired living room from West Elm is sure to make you the most stylish person at your next meeting. The popular home decor brand also offers backgrounds of high-rise apartments, calming bedrooms, and even dog-infused designs.
If you've always been interested in patterned wallpaper, but you never wanted to make the commitment, then have some fun playing with different wallpaper designs with these backgrounds from Hygge & West.
Given that Havenly's been at the forefront of digital interior design for years now, it's no surprise that the brand is offering a bunch of different high-design Zoom backgrounds for every sensibility.
For art enthusiasts, The Metropolitan Museum of Art is offering backgrounds based on historic artwork and interiors, like the 1700 Wentworth House.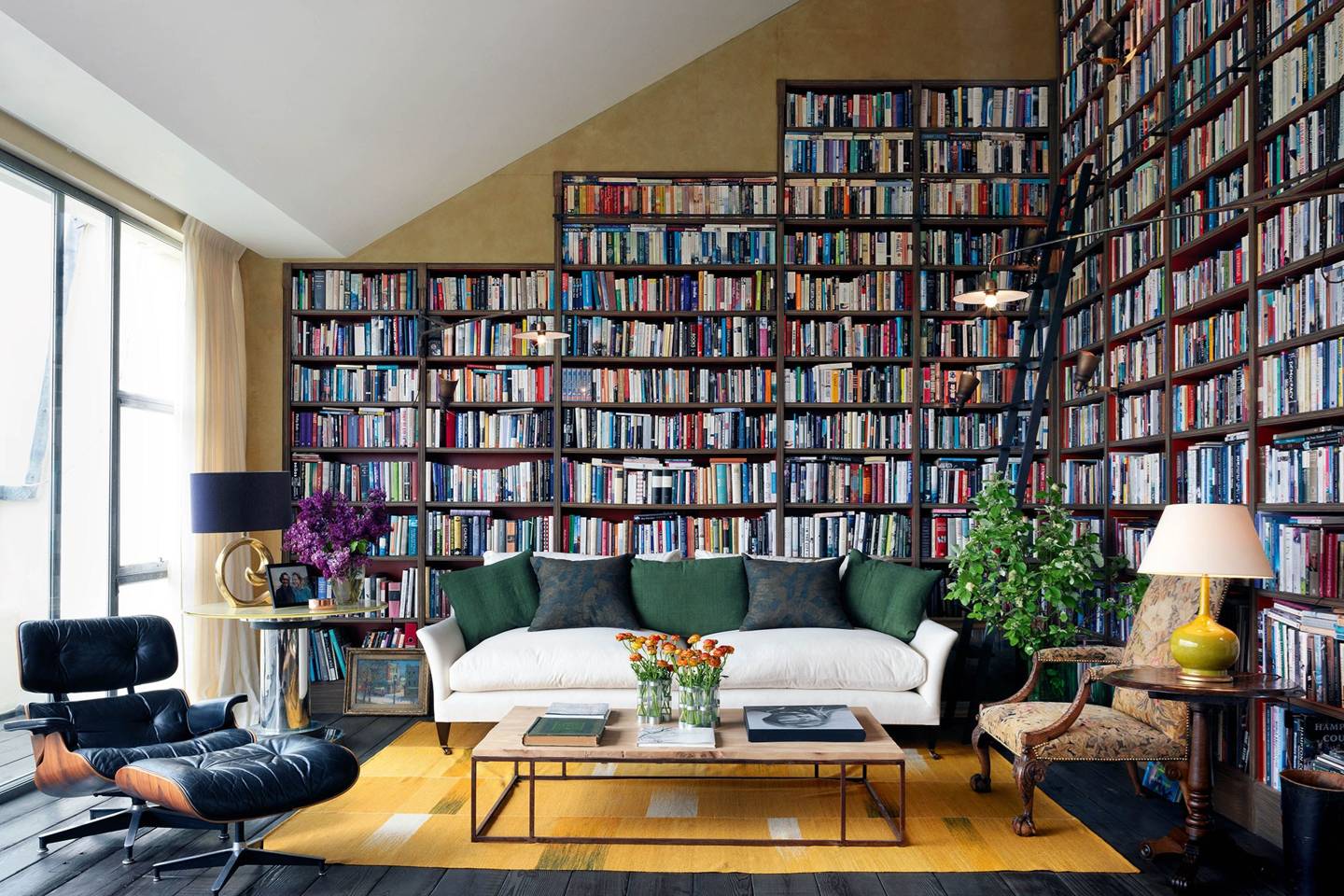 True interior design nerds (like us), will love the backgrounds from House & Garden, featuring luxurious spaces created by famed designers and design firms, like this mid-century haven by Retrouvius.
Check out more from Noted. by Nook and be sure to follow us on Instagram @nookrealestate.
Leave a Comment