9 Inspiring Fireplace Designs Just in Time for a Seasonal Refresher
Written by Kelly Weimert on Tuesday, September 15th, 2020 at 11:05am.
It's tough to believe, but we're just a stone's throw away from autumn, which means the season of cozy is just around the corner. Seasonal changes, especially during the homebound year of COVID-19, have a lot of us contemplating the best ways to update our interior style. And given the cooler temps of the upcoming seasons, there's no better place to start an interior refresher than the fireplace.
Your fireplace is often the first thing people see when they enter a room, so if it's drab or outdated, it can quickly bring down your entire aesthetic. However, giving your fireplace some TLC on the style front can instantly elevate your home, providing a stylish focal point and cozy hibernation vibes.
If you like the idea of updating your fireplace, but you're not sure where to start, then check out these beautiful modern fireplaces that are as striking as they are cozy-making.

Source: cherishedbliss.com
This modern farmhouse fireplace perfectly blends rustic charm with fresh, of-the-now style.

Source: clayimports.com
Tile is a great way to add contemporary intrigue to any fireplace design.

Source: fourblockssouth.com
If you're looking for a simple way to update your brick fireplace, then consider adding a coat of paint to completely (and affordably!) transform its look.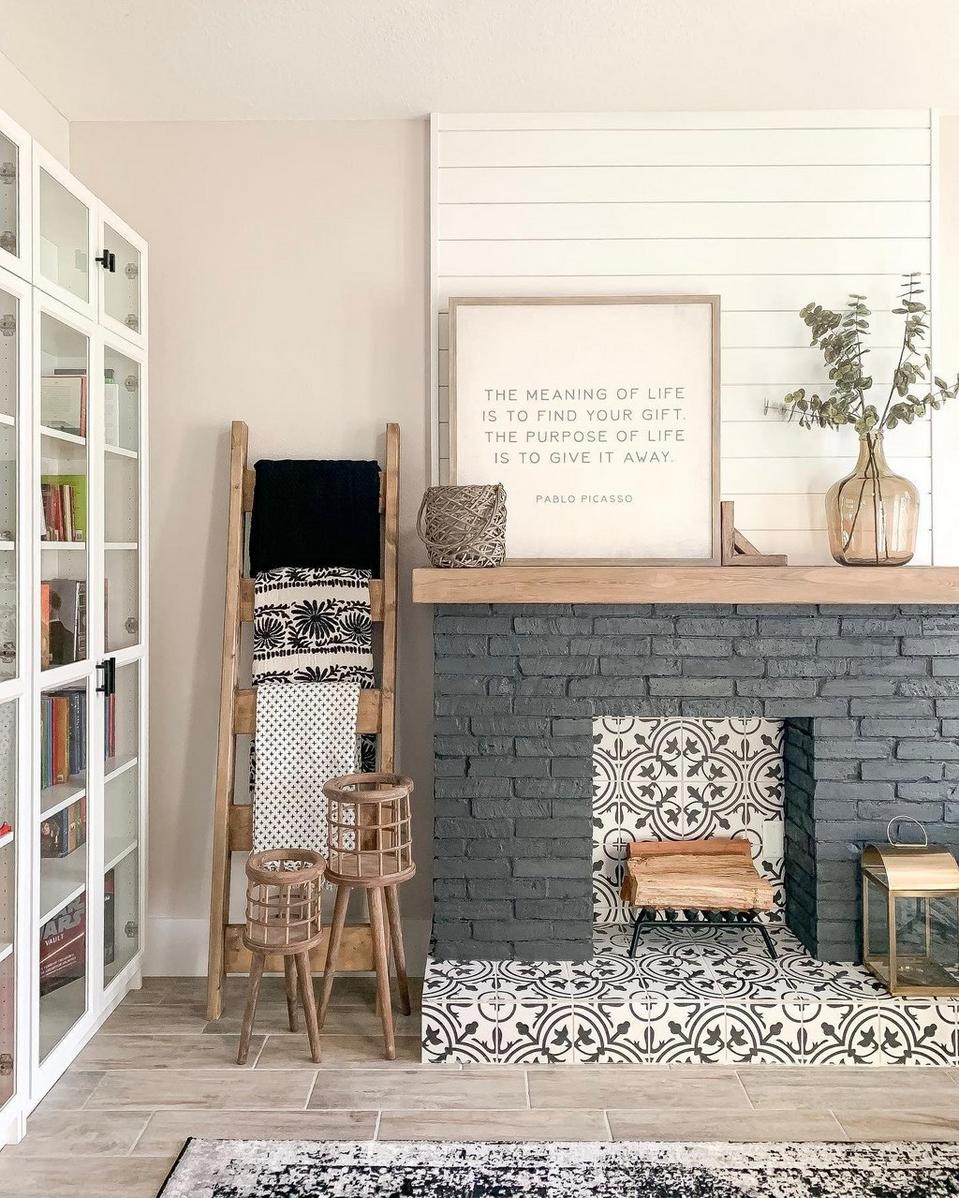 Source: flooranddecor.com
If your fireplace isn't functional or you're simply not into using it very much, you can turn it into a total statement-maker by tiling the interior.

Source: domino.com
Speaking of making a statement, this stunner does just that, and it does it beautifully.

Source: designsponge.com
Rather than an accent wall, consider an accent fireplace, which you can use to integrate a bold color into your aesthetic in a contained way.

Source: stylecurator.com.au
Black and white is projected to be a major trend in the coming seasons, and it's a no-fail way to add cool style to the warmth of a fireplace.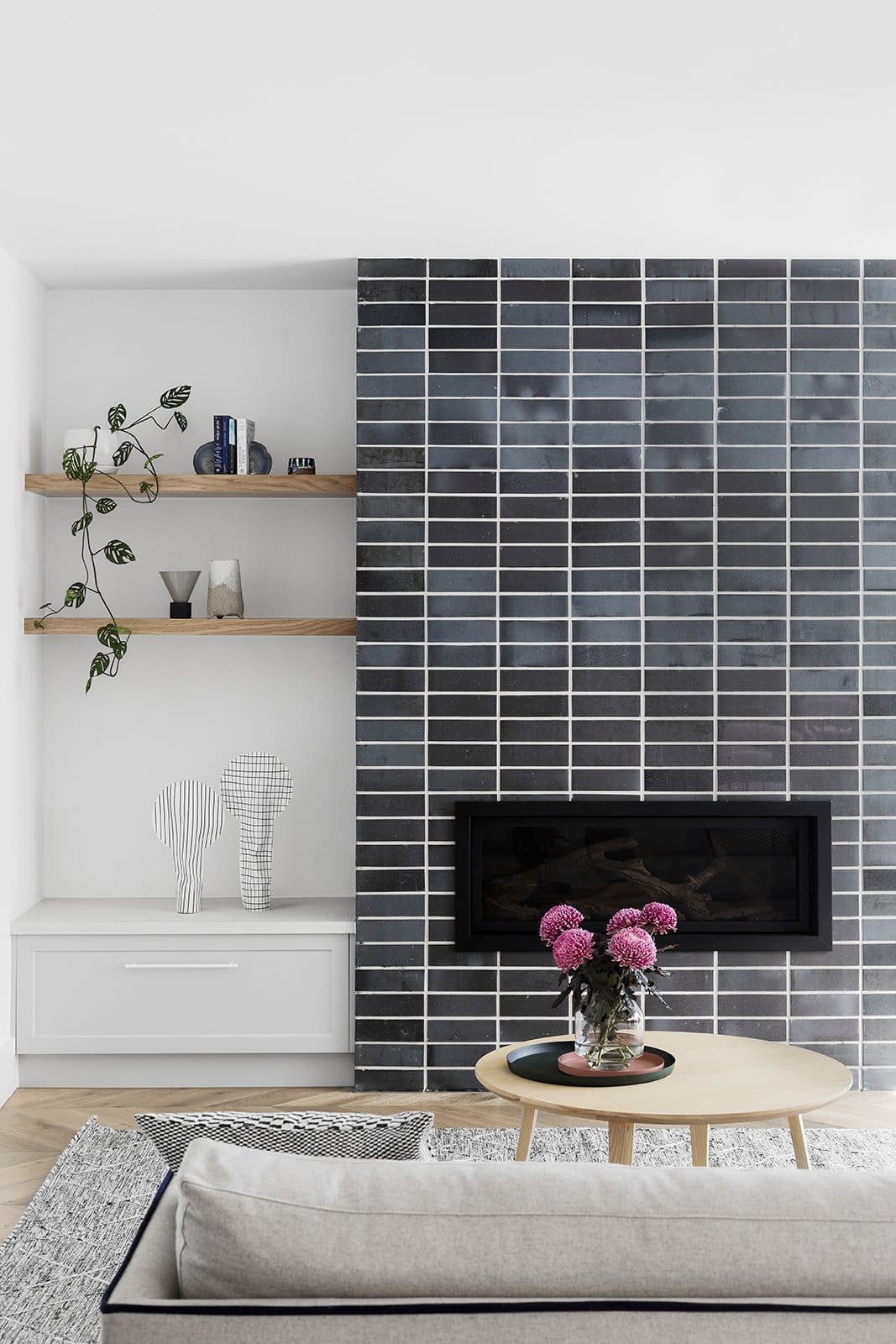 Source: stylecurator.com.au
This sleek design effortlessly incorporates contrasts to create an unforgettable look.

Source: thespruce.com
Mid-century meets contemporary with this striking subway-tile fireplace design.
Craving more inspiration? Check out our Tipbook full of curated design ideas for all different styles and budgets.
Leave a Comment