8 Ingenious Organization Hacks That Will Change Your Life
Written by Kelly Weimert on Tuesday, August 18th, 2020 at 11:05am.
When the outside world seems more chaotic than ever, it feels all the more crucial to organize our homes so that we have a clean, orderly retreat from the chaos. Of course, the thought of organizing an entire home can be an overwhelming one, so it's key to start small and go at your own pace. Just doing a little bit at a time will yield big rewards in the long.run, especially if that little bit involves these organization hacks.
From innovative magazine rack uses to a technique that will change the way you fold clothes forever, the following organizational tips and tricks will leave you with an exhale-inducing, Pinterest-perfect home in no time.
Roll Up Your Dresser Clothes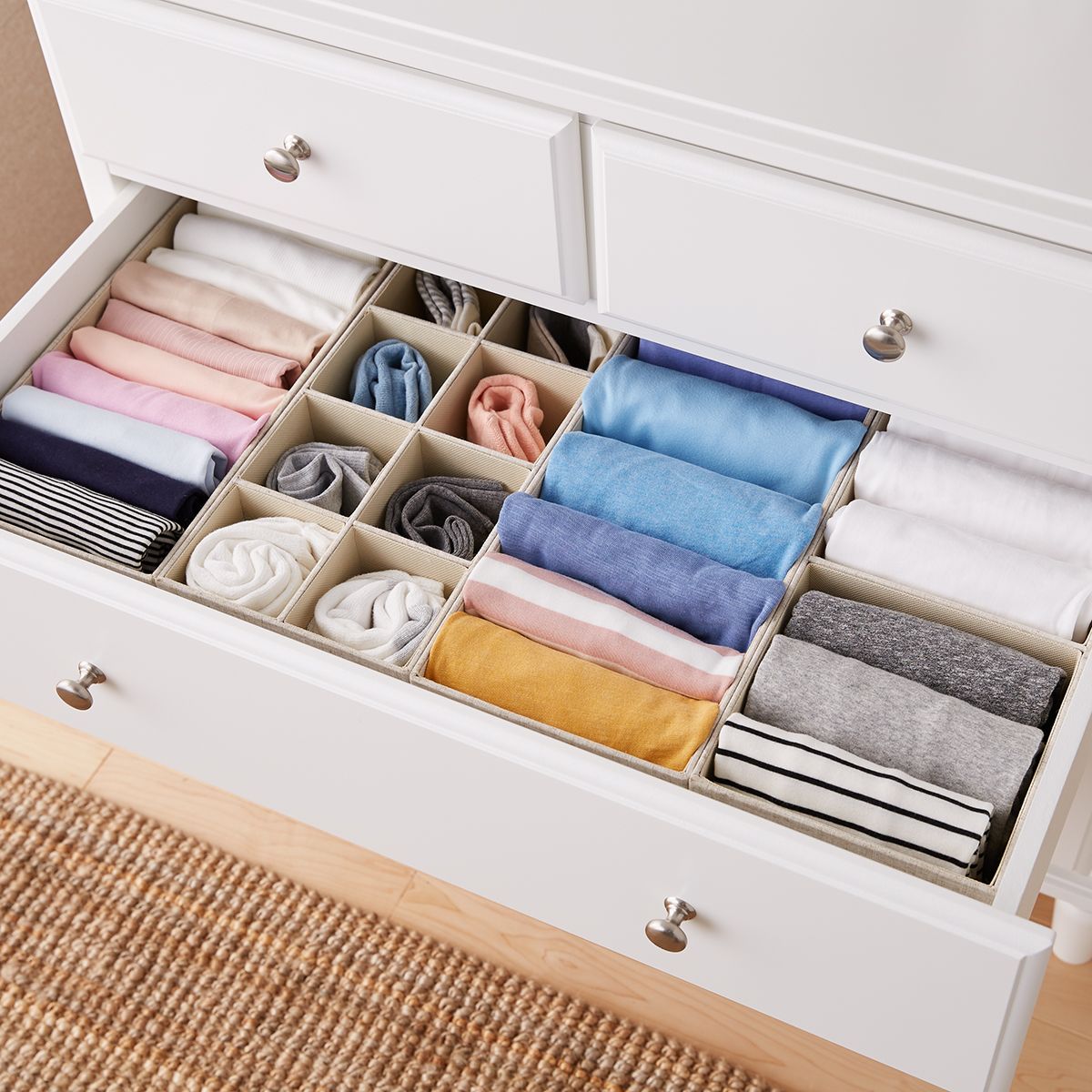 Source: nymag.com
We have Marie Kondo to thank for bringing this life-changing hack to the mainstream, and when we say life-changing, we mean it. If you've been folding your shirts in your dresser and piling them on top of one another, stop right now. Instead, fold them as usual, then roll them up. Not only does this save space, but it allows you to quickly and easily see everything you have without rummaging through your drawers and messing up your folds.
Use Magazine Racks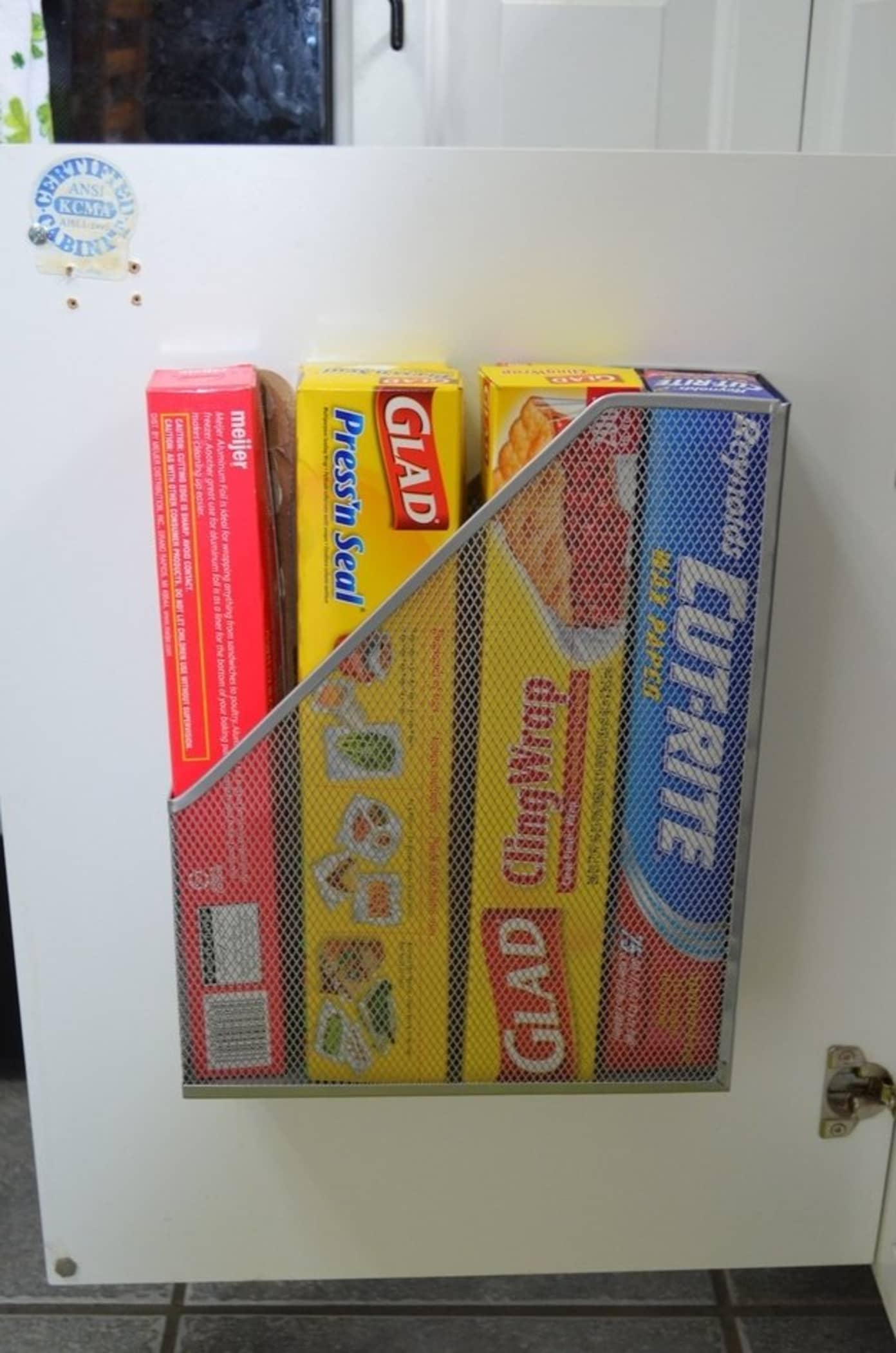 Source: apartmenttherapy.com
Magazine racks are really just thin and convenient storage solutions that you can use for all kinds of things beyond magazines, such as those hard-to-organize kitchen essentials, like cling wrap and tinfoil. Simply install one (or several) on the back of your cabinet door and voila! Suddenly, your cabinet is much more manageable and easy on the eyes.
Make the Most of Shoe Racks

Source: buzzfeed.com
Just as magazine racks can do more than house magazines, shoe racks can do a lot more than organize your shoes. In fact, shoe racks are an organizer's dream as they can offer a place for a wide variety of items without taking up too much square footage, making them perfect for tough-to-organize spaces like the cleaning closet.
Layer Your Shelves

Source: refinery29.com
Cabinet space all too often goes to waste as we often use up only 1/3 or 1/2 of the space cabinets can provide. To maximize your cabinetry, invest in a few kitchen shelf organizers that allow you to store items on top of each other, which saves space in addition to making it much easier to see and grab what you need when you need it.
Use Cork Boards and Pegboards

Source: workingmother.com
Speaking of cabinets, hanging a cork board on the inside of the cabinet door is a total game-changer, offering an accessible place to store small items that would otherwise hog your drawer space. And in the same vein, you can install pegboard on the wall of any room to hang heavier items, like tools and office supplies.
Hang Trash Bags on a Roll

Source: simplyorganized.me
Bulky trash bag boxes can seriously crowd a cabinet, but they don't have to. Installing a rod or two, which can be a simple wooden dowel cut to the right size, is all you need to quickly free up space and ensure you can easily grab trash bags when you need 'em. And if you need help with installation, you can consult this simple tutorial from Simply Organized.
Shower Ring Your Hangers

Source: storagegeek.tumblr.com
For many of us, having enough closet space is a constant struggle that tends to get worse with time. Enter: shower rings. Slipping a few shower rings on your hangers lets you store multiple pieces of clothing on one hanger, freeing up space for your next retail therapy session.
Wrangle Your Cords

Source: amazon.com
Cords are an unsightly essential that we seem to only accrue more of as the years go by, so it's increasingly important to get them under control to avoid a tangled, snake-like mess in every corner. For less than $10, you can wrangle every cord in your house, adding these cable clips to the back of any desk, console, or cabinet that crosses paths with your cords.
Craving more inspiration? Check out our Tipbook full of curated design ideas for all different styles and budgets.
Leave a Comment