8 Furniture Trends to Refresh Your Home for the New Year
Written by Kelly Weimert on Tuesday, January 8th, 2019 at 3:06am.
Source: abeautifulmess.com
Just like that, 2018 is behind us and we're officially in the New Year. In addition to inspiring new goals and resolutions, the New Year inspires many of us to refresh our homes to reflect the best versions of ourselves that we're aiming to be. Maybe you've resolved to finally declutter and organize to live a more exhale-inducing existence. Or perhaps you're looking to incorporate a new color scheme to bring more life to your abode.
Regardless of your interior goals, studying the furniture trends for the New Year can give you direction for your design, inspire new ideas, and create a point of reference to build your look around. From Art Deco-inspired designs to abundant antiques, 2019 will see many inspiring looks and ideas on the furniture front.
Art Deco

Source: britishstyleuk.com
Art Deco furniture is having a major resurgence in the New Year. Expect to see bold, structural pieces with gilded details and retro hues, like olive green and oxblood.
Antique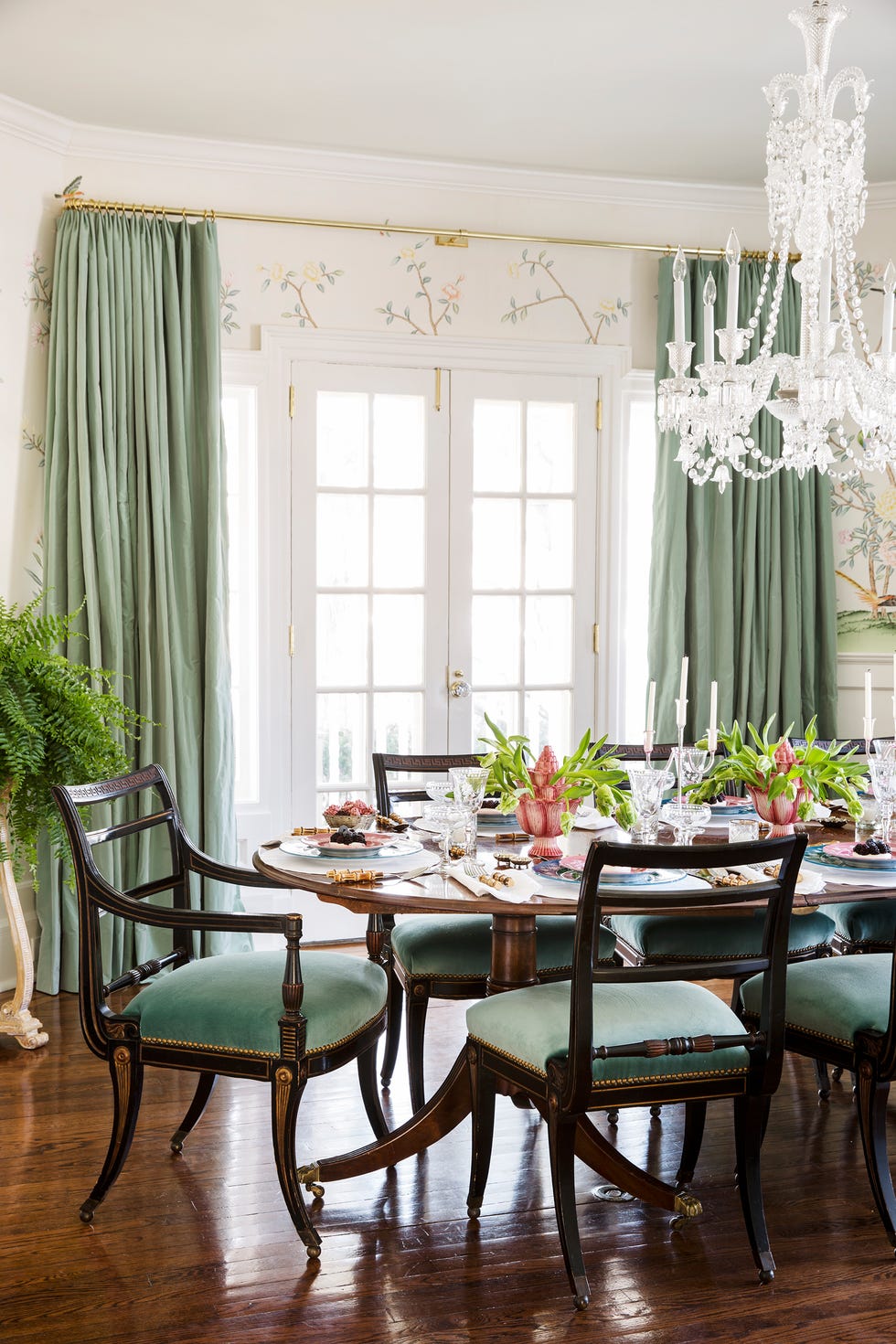 Source: elledecor.com
Interiors are beginning to move away from the fresh and new feel of seasons' past toward antique pieces that lend welcoming warmth and worldly intrigue to designs.
Multipurpose

Source: westelm.com // Buy this now >
A lot of 2019's furniture is doing double-duty, providing places for people to sit down and set their items in addition to handy storage solutions. This trend is particularly suited for those of us who are working with less square footage than we'd like.
Tufted Headboards

Source: hayneedle.com
Bedrooms this year are getting a whole lot more luxurious thanks to the tufted headboard trend. Tufted headboards instantly add a luxe, sophisticated feel to any bedroom; it's the perfect way to make your room look like a grown-up sleeps there.
Geometric

Source: postjung.com
From geometric-patterned upholstery to geometric tables, geometry is having a major style moment right now. And many geometric pieces are so compelling that they eliminate the need for added decor.
Blush

Source: westelm.com // Buy this now >
Blush-toned furniture will be everywhere this season, providing a more interesting take on traditional neutrals. Plus, the retro hue just so happens to be a perfect complement to the aforementioned Art Deco trend.
Organic Materials

Source: abeautifulmess.com
Organic materials like wood, stone, and terrazzo have been big in recent years and 2019 is no exception. Perhaps due to the digital era we live in, people all over are craving more nature in their nests.
Handmade
View this post on Instagram
Say goodbye to mass production and hello to custom, handmade furniture. Artisan furniture featuring fine craftsmanship is making its way into many homes as people grow tired of the same ol' mass-produced items that seem to be everywhere.
Find more design inspiration for your 2019 look over on our Tipbook, full of tips for today's latest trends.
Leave a Comment