8 Creative Ways to Style Plants in Your Home
Written by Kelly Weimert on Tuesday, September 25th, 2018 at 4:09am.
Image Source: completehome.com
Not only do plants add timeless sophistication, texture, and movement to a space, but they also purify the air we breathe while proving to others that we're capable of caring for another living thing. Plus, plants are among the few (and perhaps only) pieces of decor that can truly blend with any aesthetic, from minimal and contemporary to maximal and traditional.
But simply having plants is a lot different than styling them to perfection. If you're stuck on ways to integrate more greenery into your design, consider the following simple and stylish solutions.
Plant Clusters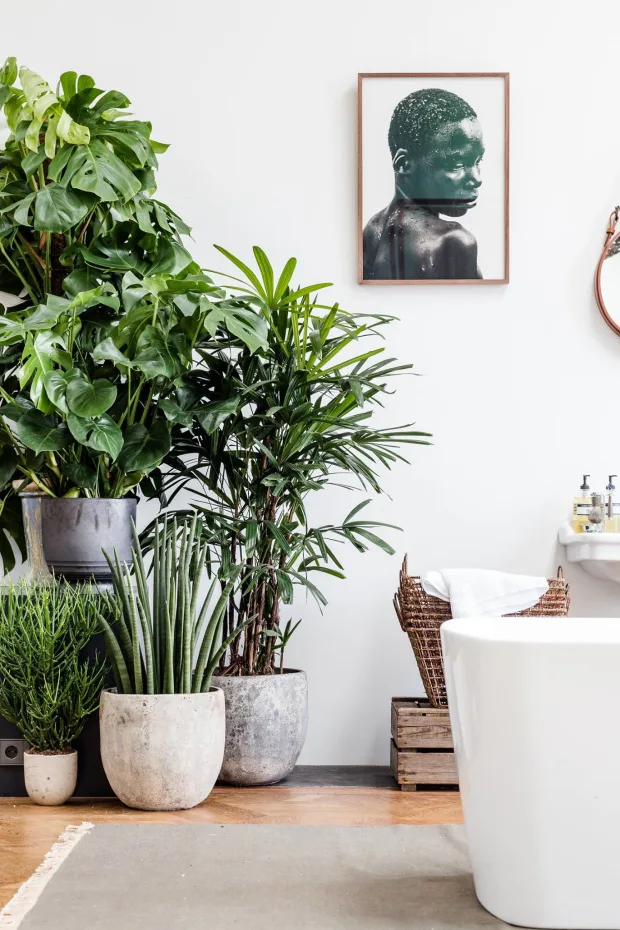 Plants are rare in that you really can't have too many. And when you group 'em all together, like this design from Airows, they look incredibly compelling and intentional.
Bathroom Accents
A lot of people overlook the bathroom when considering plant destinations, but adding greenery to this space, like this set up from Jay Adores, looks endlessly sophisticated.
Hang 'em High
Short on space? No problem. Hanging your plant friends like this display from heylilahey looks equally beautiful and whimsical without encroaching on your square footage.
Magnet Magic
If you don't have the greenest of thumbs, then consider incorporating some air plants, which are nearly impossible to kill. Plus, they can take the smallest of forms and be placed virtually anywhere, like these adorable refrigerator magnets from Always Rooney.
Bar Cart Garden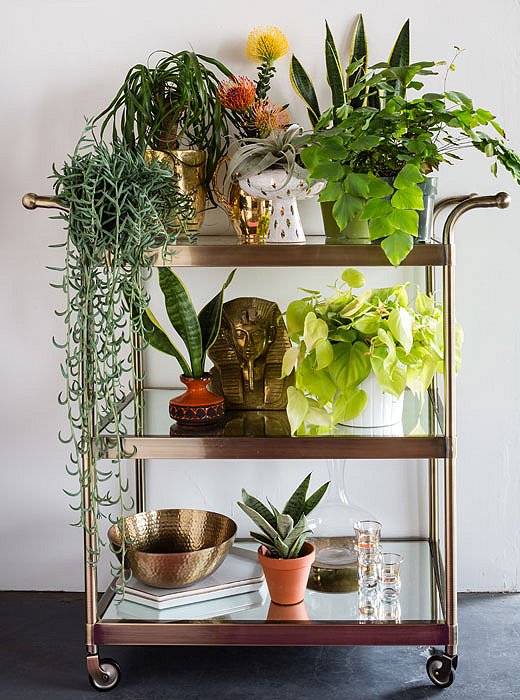 Your bar cart can house more than your favorite cocktail ingredients. In fact, it's a perfect place to showcase your plants in a stylish and easily moveable way, like this arrangement from Justina Blakeney.
Succulent Terrarium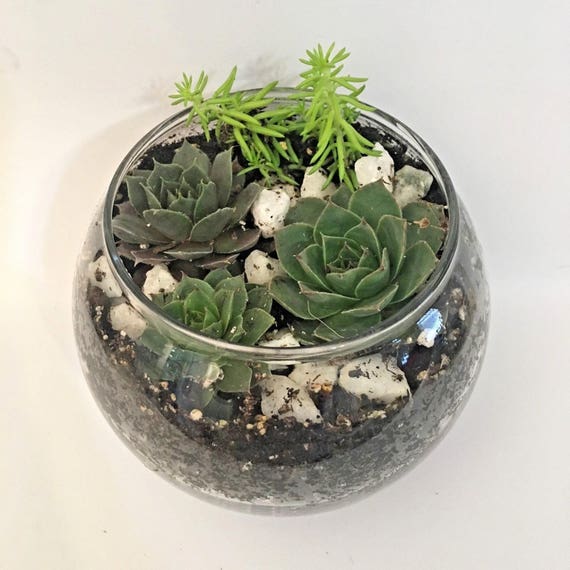 Similar to air plants, succulents are another easy-to-care-for plant option and they make for awesome terrarium displays, like this one from Vintage Petal Pushers which also happens to be for sale.
Garden Wall
If you're facing the problem of filling a blank wall, then let plants be your solution. This set up shared by Design Sponge demonstrates just how lovely this idea can be.
Windowsill Planter
Your windowsills are practically begging for some plant love. You can simply place one or two plants in the window, or take things a few steps further by DIYing a windowsill shelving unit using this tutorial from A Beautiful Mess.
Feeling inspired? Check out the Nook Tipbook for additional ways to liven up your home with plants, patterns, pictures, paint and more.
Leave a Comment