7 Ways to Optimize a Small Outdoor Space for Summer
Written by Kelly Weimert on Tuesday, May 19th, 2020 at 11:05am.
Image courtesy of Reed Hilderbrand
With the longer, warmer days of summer upon us, many of us are craving more time outdoors. And while COVID-19 makes venturing out to public pools, populated beaches, and busy parks more difficult than in seasons' past, there's plenty you can do to your own outdoor space to optimize it for a ton of summer fun—even if said outdoor space only constitutes a tiny balcony or deck.
The following tips are designed to maximize any outdoor living area, but they're particularly well-suited to those of us who aren't working with quite as much square footage as we'd like.
Think Green

Source: balconydecoration.com
Studies suggest that being around plants can do everything from improve your mental health to your productivity. Plus, plants make great decor, so there's no reason not to add plenty to your outdoor space. If you have a small balcony or patio, then consider adding greenery by way of a vertical wall, which will provide all of the botanical benefits without encroaching on your square footage.
Use Accents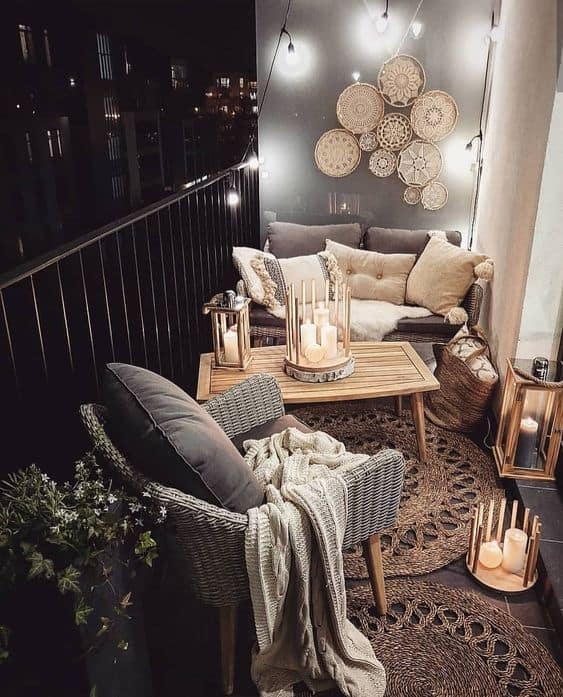 Source: canadianhometrends.com
A lot of people put tables and chairs outside but neglect to enhance them with decorative accents like vases, pillows, and rugs, thinking those items should be reserved for indoors. However, there are boundless decor items that are specially designed to withstand the outdoor elements, such as machine-washable rugs and moisture-wicking throw pillows, so don't be afraid to use them to enhance your exterior aesthetic.
Add Lights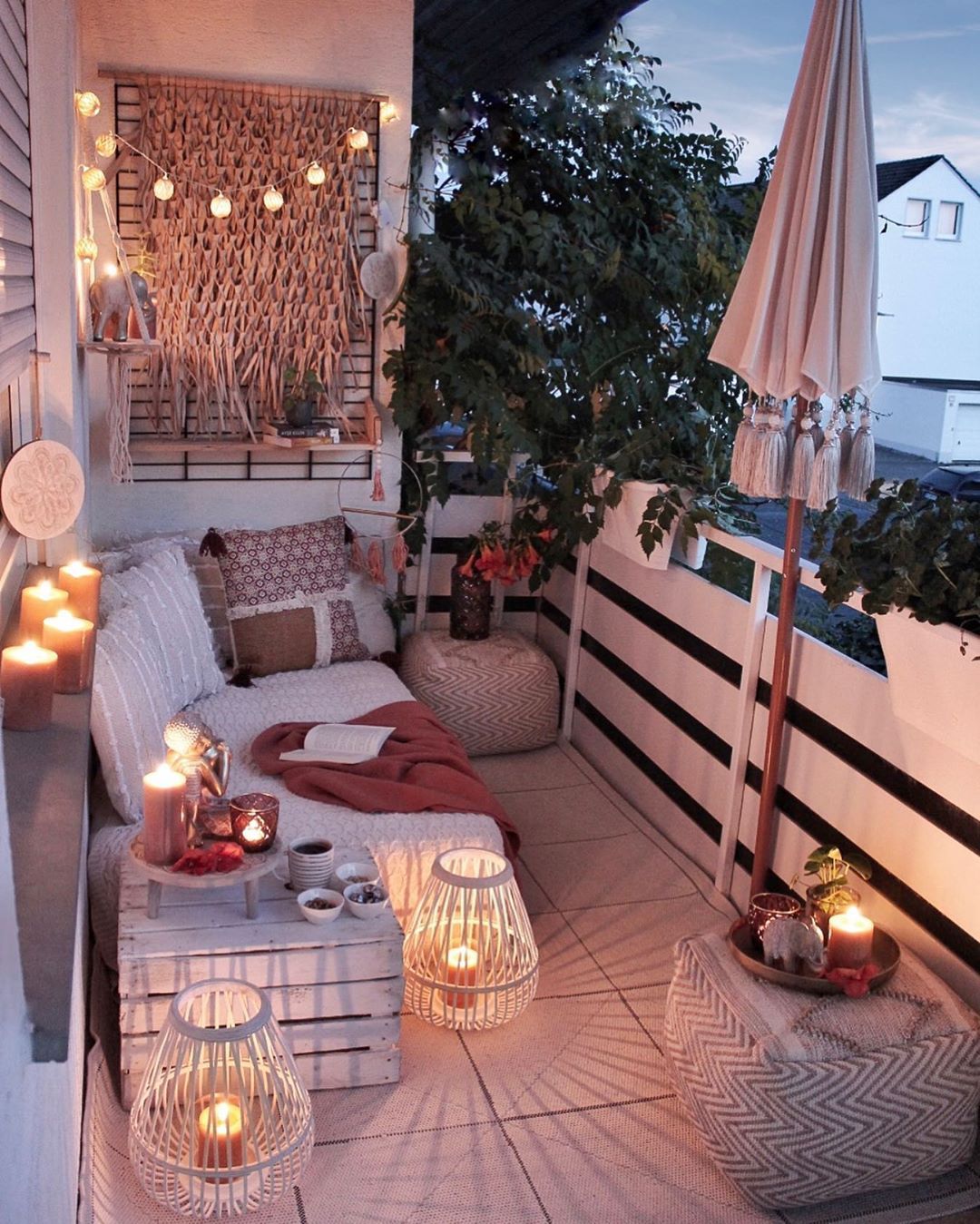 Source: instagram.com
Nothing adds outdoor magic quite like thoughtful lighting. White globe lights, lanterns, and candles are particularly great because they will enhance your aesthetic even when they're not lit and provide a warm, whimsical glow that's perfect for enjoying an evening cocktail or three.
Incorporate Cheerful Hues and Patterns

Source: camdenliving.com
Bright, bold colors and patterns can overwhelm a lot of interior aesthetics, but their cheerful vibes never fail to look great against the bright summer sun. Use your outdoor space to play with all the vibrant hues and patterns you love but feel might be a bit too much for the inside of your home.
Consider Paint

Source: sheknows.com
Speaking of color, an awesome way to incorporate it is through painting or staining your deck or balcony floor. Doing so will instantly give your area a unique, uplifting look without taking up any space. And there are limitless ways to do it, from staining it all one earthy hue to painting a vibrant, geometric pattern.
Add a Fire Pit

Source: finefurnished.com
You might think that if you don't have a big backyard, then you can't enjoy the endless summer entertainment of a fire pit. But these days, there are plenty of little fire pits and fire cubes you can use to set the mood—or even roast marshmallows--on a small deck or balcony.
Use Different Textures

Source: hoomcode.com
Textures are a great way to add visual interest to a space without taking up many (or any) square feet. Consider mixing and matching different textures that lend themselves well to the outdoor elements, like rattan, terracotta, metal, and wood, to make a striking statement.
Craving more inspiration? Check out our Tipbook full of curated design ideas for all different styles and budgets.
Leave a Comment