6 No-Fail Tips for Achieving a Modern Victorian Aesthetic
Written by Kelly Weimert on Friday, May 24th, 2019 at 4:07am.
Source: cb2.com
If you're lucky enough to own a Victorian home, then we don't need to tell you how beautiful they are. With their decorative details and vibrant hues, Victorian homes have withstood the test of time, remaining a highly coveted architectural style over the decades. And while there's no right way to outfit a home, the distinctive style of these homes lends itself well to a similarly distinct interior aesthetic.
The modern Victorian aesthetic has been a major trend in recent years and it's the perfect complement to a Victorian home. It combines the fundamental tenets of traditional Victorian decor with a modern twist, resulting in a dynamic, modern style that will look stunning for decades to come.
Apply the following tips to nail the modern Victorian style.
Highlight Architectural Details with Modern Techniques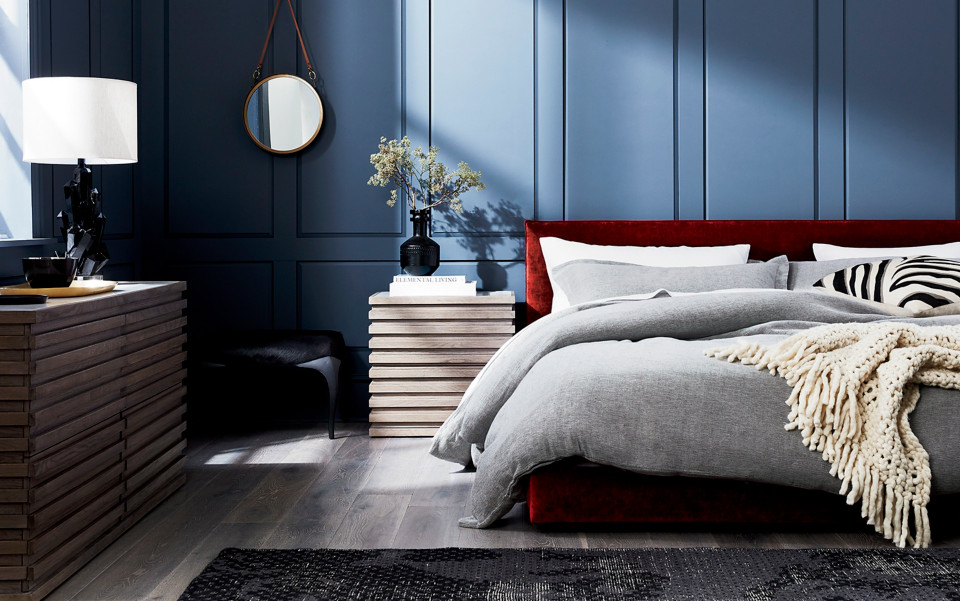 Source: cb2.com
If your home has original details, like notched trim and hardwood floors, then work to highlight them using modern techniques. For instance, you can paint a wall comprised of original molding with a contemporary color, like the rich blue pictured here. Or, you can layer a vibrant modern rug over your wood floors to add dimension to your design.
Pay Mind to Textures

Source: dianelikesart.tumblr.com
Texture is an integral component of a Victorian aesthetic. In addition to molding, textures like velvet featuring tufts and/or fringe are a great way to achieve this aesthetic. And similarly to painting an original wall a contemporary hue, opting for these textures in modern colors is a great way to merge tradition with modern flair.
Add Modern Lighting

Source: curbed.com
With their ornate details and broad furniture, Victorian homes traditionally have a very heavy and dramatic feeling. Adding modern light fixtures is a stellar way to balance your heavy Victorian pieces with literal and figurative light. Contemporary pendants and chandeliers, like the fixture pictured here, will instantly lighten up your space with modern intrigue.
Bring in the Botanicals

Source: stylebyemilyhenderson.com
Back in the day, Victorian homes were rife with floral details, and today, botanical prints happen to be a major trend. Modern botanical prints are typically much larger than their traditional counterparts, so adding large-scale prints of plants and florals is a great way to pay homage to your home's Victorian roots with a fresh, modern twist.
Pile on the Knick Knacks

Source: leoniemooren.nl
A Victorian aesthetic is not one that values minimalism. It's very much a "more is more" look, so make a point to showcase various collections of your favorite items. If you haven't noticed yet, modern Victorian is all about mixing old and new elements, so consider collections that combine antique and contemporary treasures.
Mix Traditional and Contemporary Furniture

Source: ad-magazin.de
Big, broad furniture featuring heavy wood and luxe fabrics are a staple of Victorian style, so it's a good idea to add a few signature pieces to your interior. But too much Victorian furniture can overwhelm a room. Mixing traditional furniture with airy, minimal pieces will instantly add stylish balance to your design.
Looking for a Victorian home where you can apply this beautifully modern yet classic style? Check out our innovative Search With Style® tool, where you can search all Victorian homes for sale near you.
Leave a Comment