5 Tips for Creating a Stunning Holiday Tablescape
Written by Kelly Weimert on Tuesday, December 4th, 2018 at 3:08am.
Image Source: knowhowshedoesit.com
In addition to buying presents and attending parties, for a lot of us, the holiday season means hosting friends and family for a holiday meal. And while food is, of course, a major focus when creating a killer meal, you should also give some love to your tablescape to make the occasion more special and enhance the dining experience for your guests.
No matter whether you're a seasoned host/hostess or you're hosting your first holiday meal, designing a stunning tablescape can feel a little overwhelming. But it's actually not as tough as you might think. The following tips are a cinch to apply and they'll result in a fresh, functional, and gorgeous layout every time.
Choose a Color Palette
When designing your tablescape, the first thing you should do is decide on a color palette. But don't think that just because it's the holidays that you need to be limited to greens and reds; modern tablescapes can run the gamut of hues depending on your aesthetic leanings.
An unconventional or monochromatic color palette, like this stunning set-up from Homey Oh My, is a great way to infuse a fresh and modern feel into a holiday meal.
Pay Mind to Your Accents
Once you have a color palette in mind, it's time to choose your accents. Your accents are a critical design component because they define and punctuate the entire look.
When considering accents, it's a good idea to adhere to a theme, such as cool winter foliage or warm rustic wood, like this layout from Lauren Conrad. Sticking to a theme ensures that your design appears polished and cohesive rather than messy and chaotic.
Give Love to Your Layers
A stunning holiday tablescape is all about the layers. And layers can come in infinite forms, from textures and finishes to colors and accents.
To avoid visually crowding your design, make sure to keep like layers together. For instance, this lovely tablescape from Inspired by This mixes metals to add dimension while keeping copper accents together in the middle and gilded accents on the sides.
Think About Your Centerpieces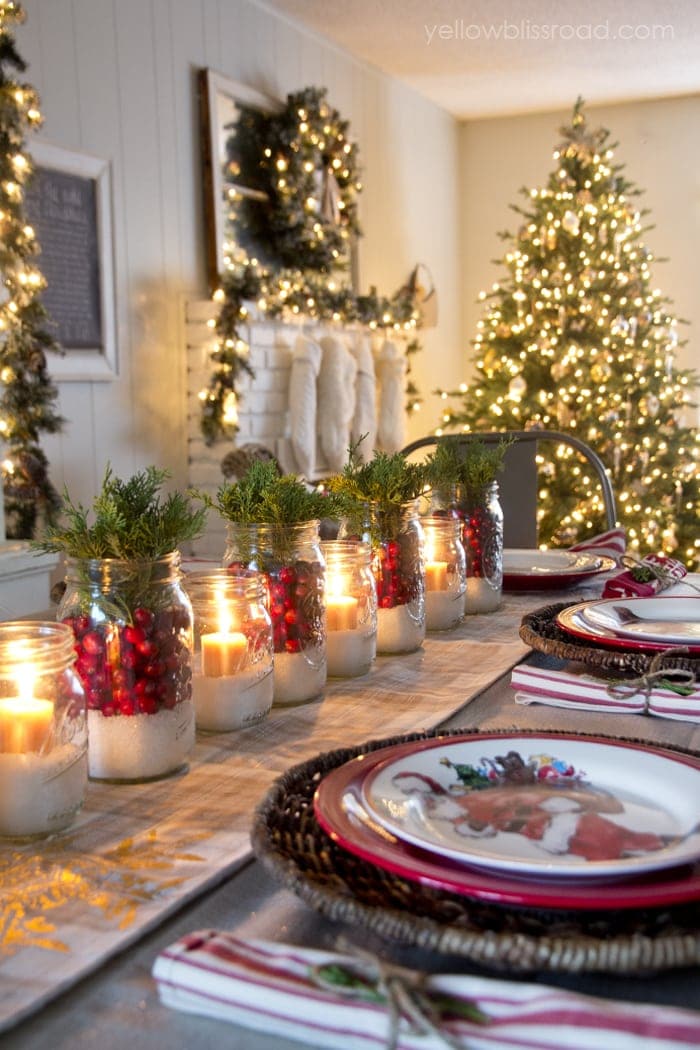 One of the biggest mistakes you can make when designing a table is not considering function when deciding on centerpieces. For instance, maybe you love the design of a tall centerpiece, but if that centerpiece blocks the faces of diners, it can make holiday conversation pretty tough.
Choose relatively low centerpieces that complement your decor while ensuring your guests can see and talk to each other, like these sweet mason jars from Yellow Bliss Road.
Add Personal Touches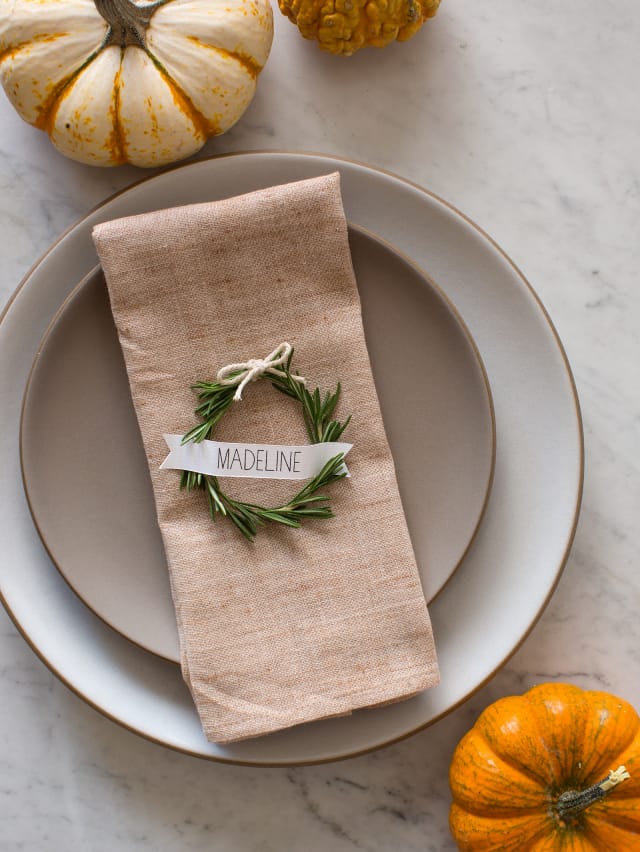 Personal touches are a great way to bring your tablescape design together with warmth, creativity, and personality. Plus, they're an opportunity to make your guests feel extra special.
Taking a little bit of time to create simple yet charming place cards, like this cute DIY design from Kitchn, is a great way to accent your look while making your guests feel welcome and loved.
Our Tipbook is full of creative and budget-friendly ways to decorate your space. Check it out to find more inspiration for this holiday season.
Leave a Comment