5 Awesome Treehouses on AirBnB That You Can Stay in Right Now
Written by Kelly Weimert on Tuesday, May 7th, 2019 at 4:06am.
Work demands, family responsibilities, and incessant alerts from digital devices can take a serious toll on our daily happiness and peace of mind. Fortunately, taking just a little time for yourself can be enough to totally recharge and revive your spirit, ambition, and clarity, especially if that time includes a super awesome treehouse.
If you're like so many of us who feel overwhelmed by the chaos of everyday life, or you simply have hankering for an adventure, then consider taking refuge in one of these amazing treehouse retreats on AirBnB. They combine the wonders and curiosities of childhood with all of the modern amenities you need to feel comfortable, making them the perfect way to connect with your inner-child and let go of any stresses weighing you down.
With its twinkle lights, rope bridge, and secluded location, this Atlanta-based treehouse will transport you right back to your childhood (or the childhood you always wanted). The treehouse comprises three separate areas designed to rejuvenate your mind, body, and spirit, including a sitting room with antique furnishings and decor, a bedroom with Egyptian cotton linens, and a hammock deck for all of the daily lounging that you deserve.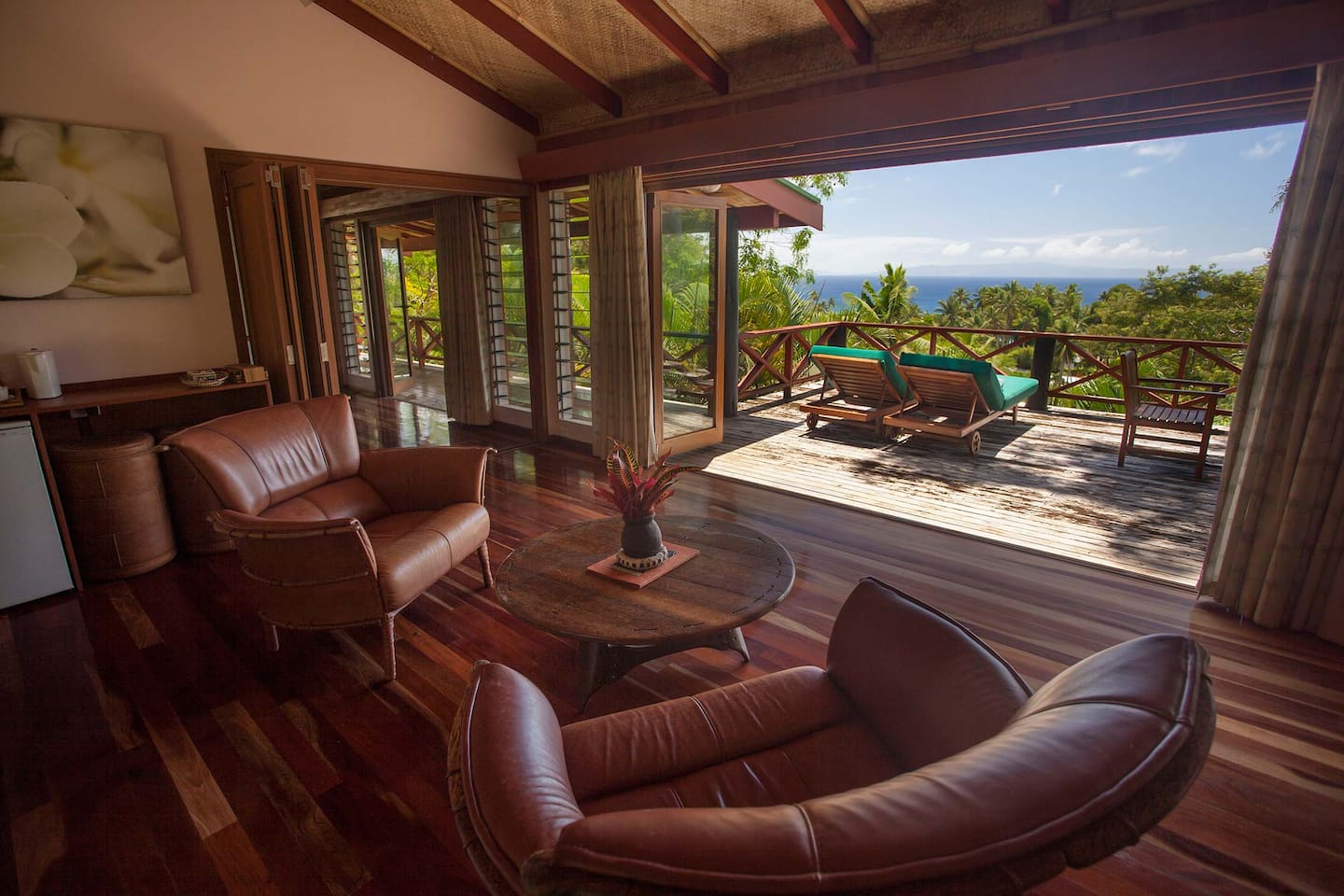 Okay, so Fiji isn't exactly a quick getaway, but this beautiful treehouse for less than $150/night is well worth the trip. Nestled on an old coconut plantation with an ocean vista, the treehouse sleeps up to four people and comes with handmade furniture, hardwood floors, a foldable glass panel wall, and a secret bamboo shower. It also happens to be just a short walk away from premier beaches.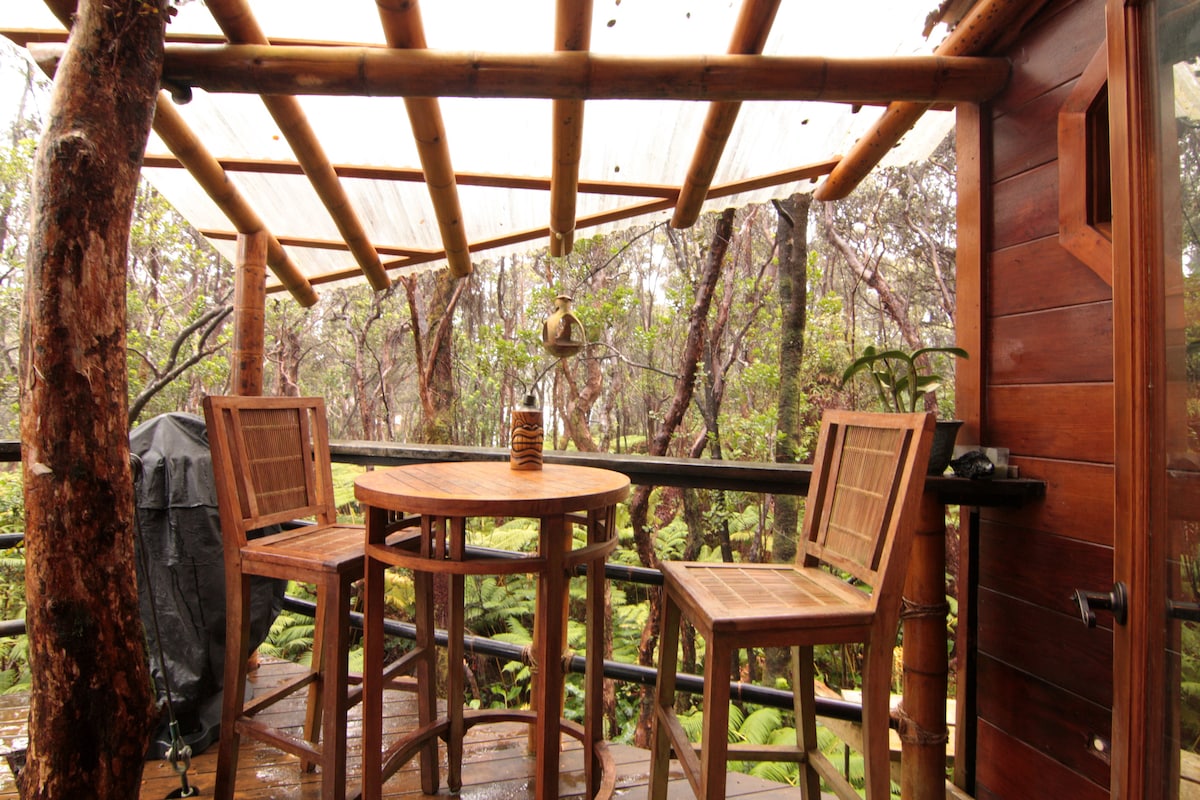 Not only is this treehouse in beautiful Hawaii, but it sits at the base of the Kilauea Volcano and less than five minutes from the Hawaii Volcanoes National Park. The treehouse boasts two levels that are connected by a ship's ladder. The main level features a flat-screen TV, kitchen, and fireplace, while the upper level offers a queen-sized bed, stained-glassed windows by a local artist, and French doors.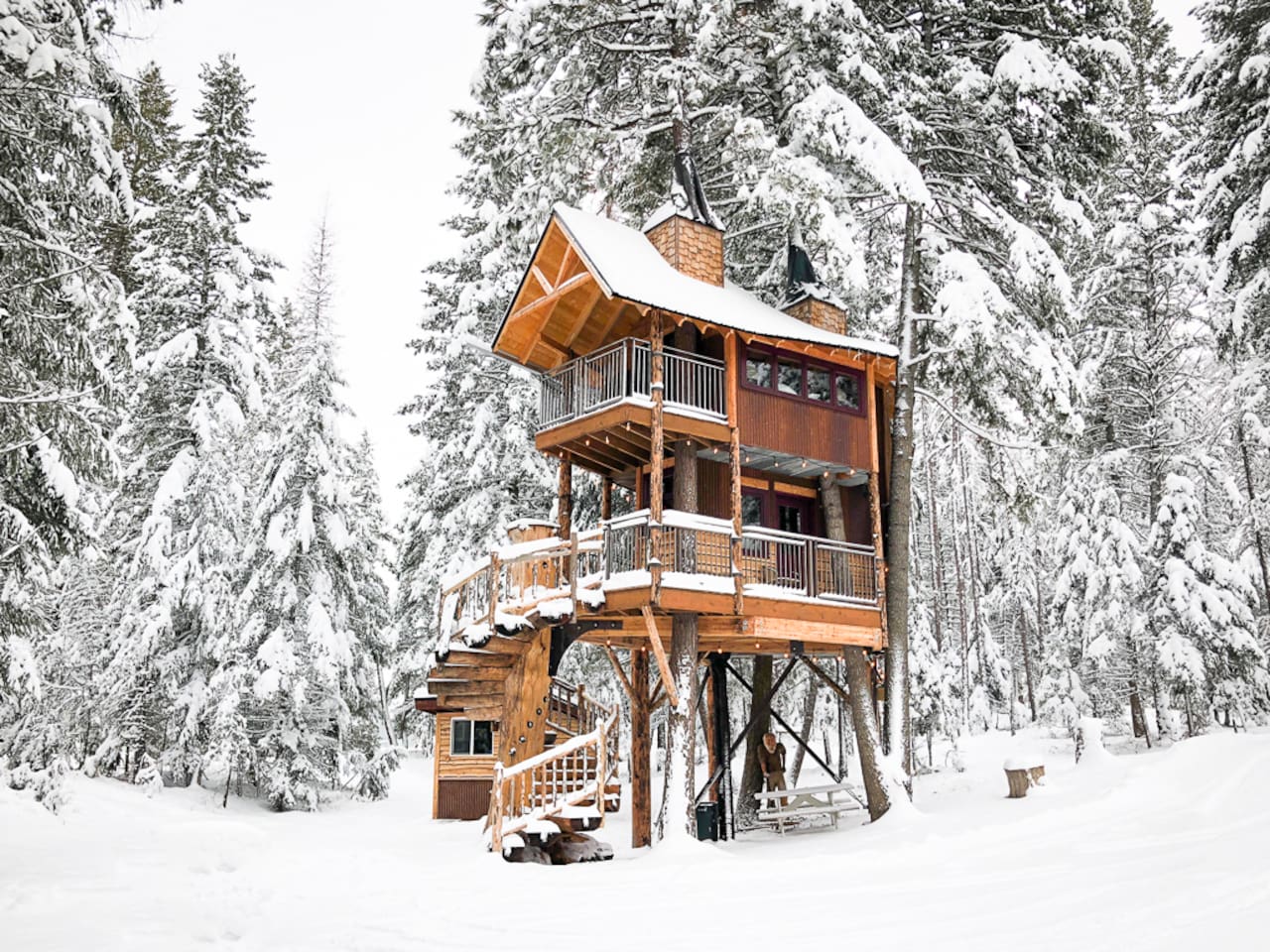 Located on five wooded acres, this gorgeous treehouse is 30 minutes from Glacier National Park and offers all of the amenities you need to feel comfortable. A spiral staircase will take you up and around a giant Douglas Fir tree to 500 square feet of living space, including two decks, a common room with a second staircase, and a full kitchen. Meanwhile, a master suite is equipped with a queen Tempur-Pedic mattress and a sliding glass door that leads out to a second-story treehouse deck, perfect for morning coffee.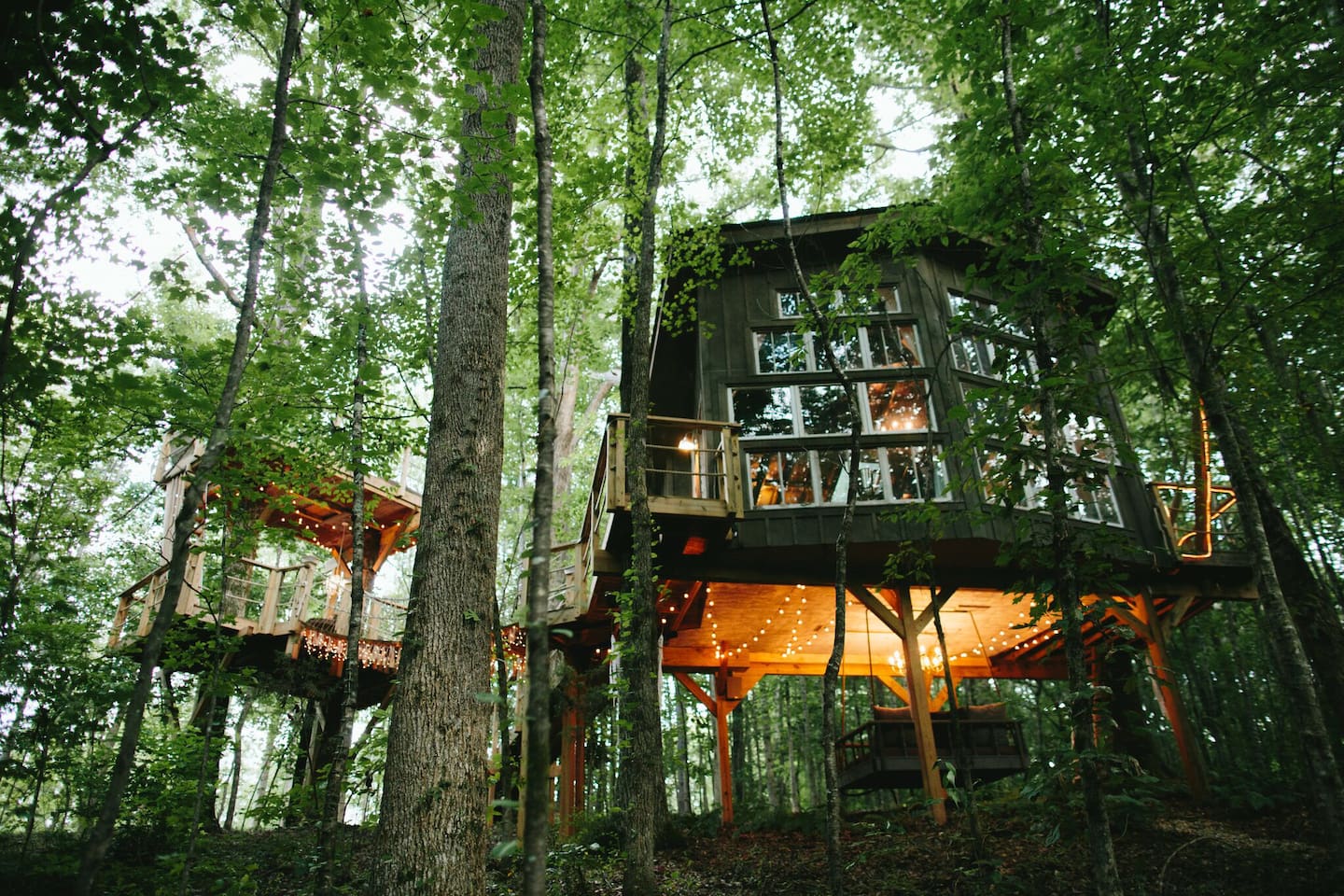 The Majestic Treehouse most definitely lives up to its name. The gorgeous retreat features a main cabin with a king-sized bed, indoor fireplace, air conditioning, and outdoor shower. And once you've settled into the main cabin, you can venture out onto one of two lounging decks that are connected by bridge, relaxing and taking in the views that come with being in the middle of 40 acres of wooded paradise.
What kind of home do you dream of relaxing in? Whether it's an age-old Craftsman or a Mid-Century gem, we'll help you find a home for your lifestyle. Search With Style® to start your curated home search experience today.
Leave a Comment