The warmer weather and longer days of spring are finally upon us, which means it's prime time to get your outdoor living space in tip-top shape for the season. Outdoor spaces are often neglected in the cooler months, which can result in dated furniture, faded decor, and unsightly clutter taking up space in what could be an ultra-stylish and beautiful outdoor living situation.
If your outdoor living space could use a little refresher, then consider adding the following items to your style arsenal, which combine practical function with beautiful form.
Jai Outdoor Chair, $299 for set of two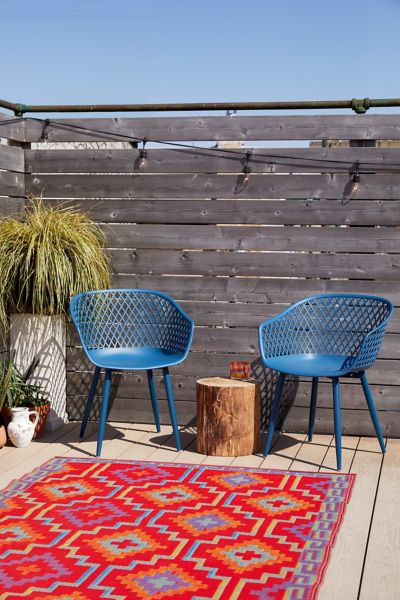 The metal design of these chairs is durable enough to withstand outdoor conditions all the while adding a pop of modern color to any space they're in.
…