10 Unforgettable Modern Birdhouses You Can Buy Right Now
Written by Kelly Weimert on Tuesday, July 17th, 2018 at 1:21pm.
From striking Eichler-inspired dwellings to bird-friendly Malcolm Leland designs, a growing number of home design enthusiasts are extending their love of beautiful homes to the beautiful birds outside their windows.
If you haven't seen many modern birdhouses before, you're in for a treat. These homes are so stunning and elaborately designed, you'll wish you could shrink yourself down and nest in them yourself. No matter your aesthetic and unique style sensibilities, you're sure to find a stunning complement to your exterior with one (or several) of the unforgettable birdhouses below.

Featuring bamboo wood and viewing windows accented with geometric metal screens, this stunner was designed by Douglas Barnhard with 60s Eichler-style homes in mind.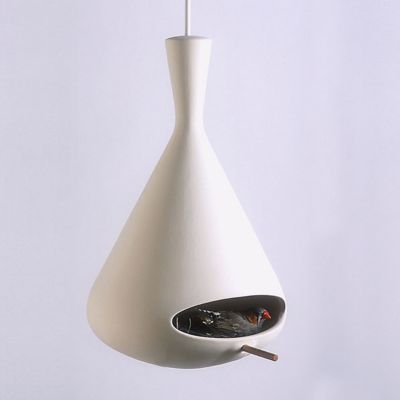 This ceramic gem is perfect anyone who subscribes to a minimal, mid-century mod aesthetic. Based on a 1954 design by Malcolm Leland, the earth-friendly ceramic vessel comes in three different finishes.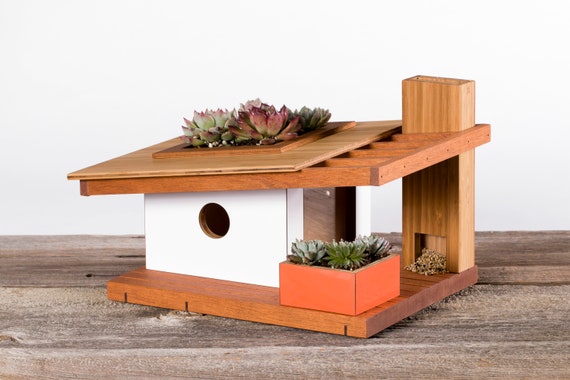 Another Eichler-inspired design by Douglas Barnhard, this gorgeous treasure is complete with floor-to-ceiling viewing windows and even includes a movable planter box and roof for any succulents that need a home.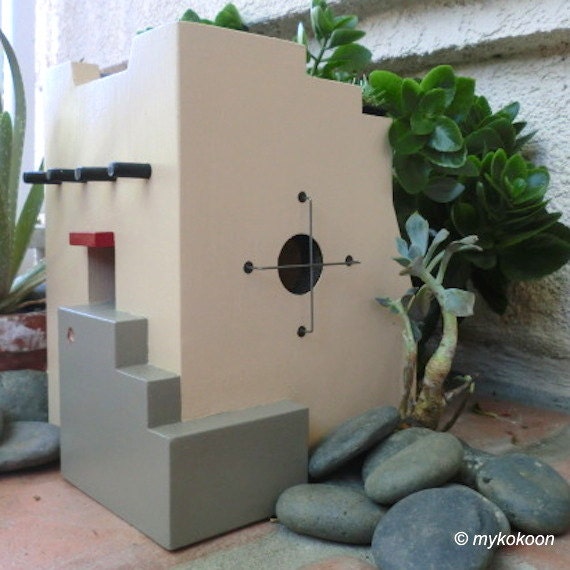 This minimal design with a southwestern flair is handmade from solid pine. The exterior features three coats of latex paint for long-term aesthetic durability while the ventilated interior is unpainted so as not to deter your bird friends with the smell of paint.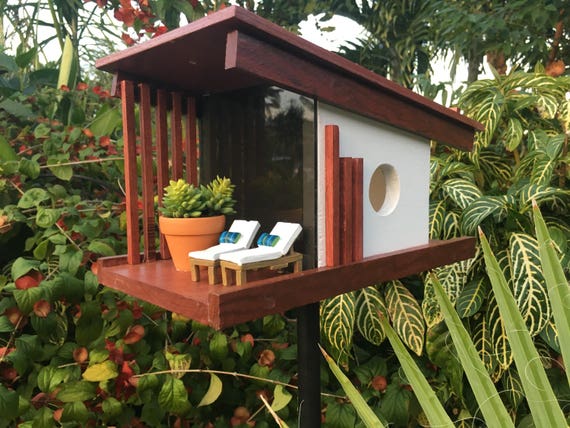 Because every bird deserves a sundeck, this striking design with its steep-pitched roof and sweet little accents will complement any mid-century home.

This modern California ranch house can be customized by color, offering five different retro hues to choose from. Constructed from native California redwood featuring brass accents, it's the perfect way to add a pop of color to any exterior.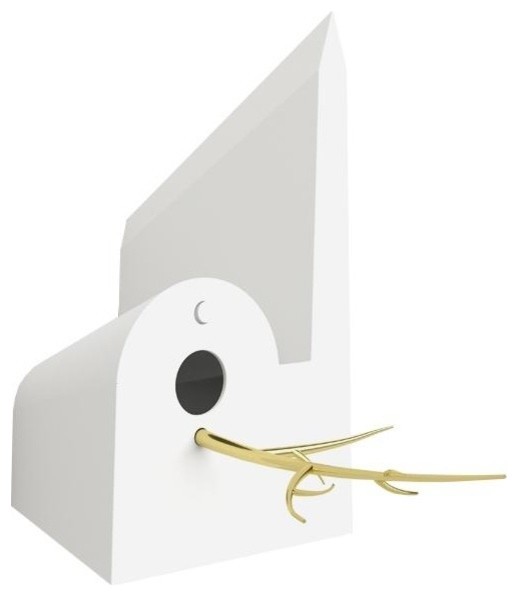 Equally abstract and minimal, this striking dwelling is the work of Dutch designer Roije. Its sleek geometric lines and gorgeous brass branch will catch the sunlight beautifully while providing a safe space for birds to chill.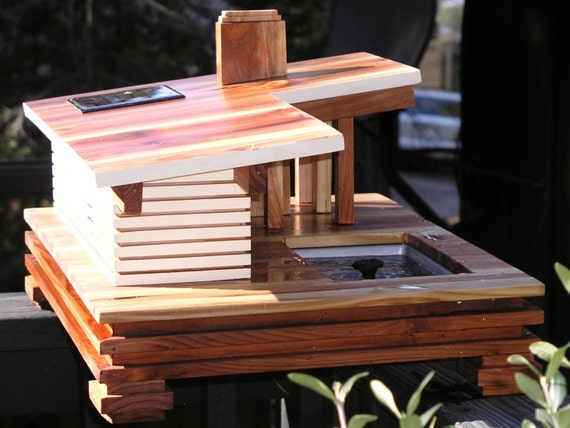 Inspired by Pierre Koenig's Stahl House, Case Study House #22, this unforgettable bird dwelling not only provides a stunning place for your birds to hang out, but it also has a birdbath complete with a teeny tiny, fully-functional fountain.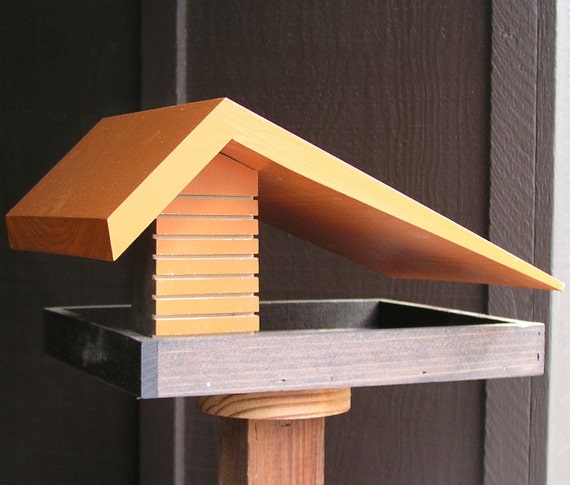 This sleek, mid-century feeder is modeled after the big roof diners of the 50s and 60s. Comprised of redwood that's finished in a rich, espresso stain and punctuated by a dramatic roof, it's the perfect modern way to feed your birds.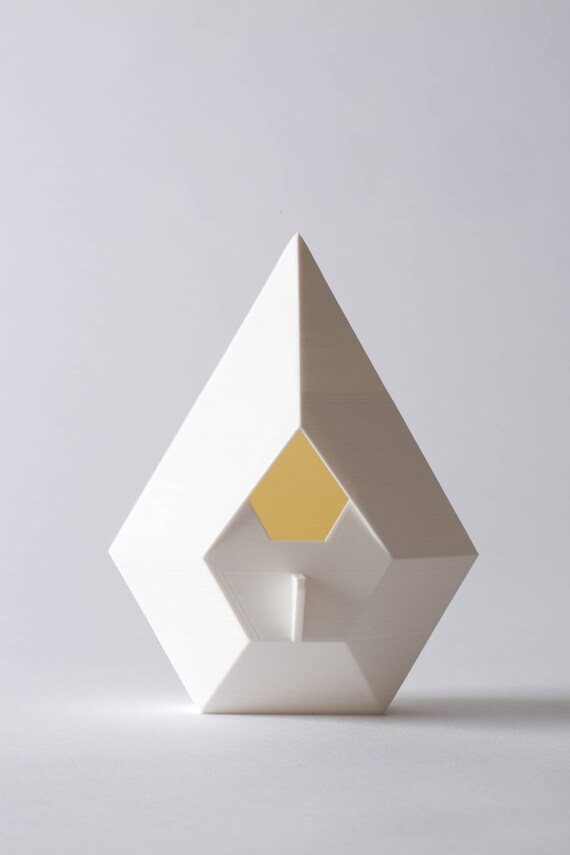 This striking geometric birdhouse is not only gorgeous, but it's also made from a 3D printer using eco-friendly materials. Plus, it comes in every color of the rainbow, so it can blend seamlessly with any aesthetic.
Need a new Mid-Century Modern home to go with your new modern birdcage?
Search With Style® to view all Mid-Century Modern homes for sale near you.
Leave a Comment