10 Tech Products to Make Your Home Way Smarter
Written by Kelly Weimert on Tuesday, January 29th, 2019 at 3:08am.
Source: fortune.com
Formerly reserved for The Jetson's and Silicon Valley elite, high-tech products for the home are becoming increasingly popular and accessible. These days, the common home is getting smarter and smarter, with devices that can take on the mundane tasks that are major time and energy sucks for us humans. And not only do smart home devices make our lives easier, but they also make us safer—providing the sort of affordable (and cool) security that people of decades' past never thought possible.
If you're looking for ways to free up time, save energy, and feel more secure, consider investing in one (or five) of the following ingenious smart home devices.
This magical little device is the doorbell from the future, allowing you to see and talk to whoever's at the door while recording vivid, 1080p video. It offers free cloud recording with no monthly fees, motion sensor alerts, night vision, and comes in two different finishes.
This thermostat does a whole lot more than allow you to set your temperature. In addition to a remote sensor to help you manage hot and cold spots in various rooms, it's also integrated with Amazon Alexa, so you can ask it to do everything from play music to add an item to your grocery list.
It's not easy to create a crafty cocktail on demand, unless, of course, you have this robot cocktail maker. It contains four reservoirs to hold your favorite liquor, and all you have to do is insert a little capsule and it dispenses a perfectly-crafted cocktail in seconds. It's available for preorder now and scheduled to ship by March of this year.
While this robot doesn't come cheap, it also means you'll literally never need to vacuum again. The device learns, maps, and adapts to your home, targeting the places that most need cleaning while allowing you to control what gets cleaned and when. But the best part? it automatically empties into an enclosed, disposable bag that holds 30 robot bins, so you don't even have to worry about emptying yucky, messy vacuum contents for weeks on end.
This $20 smart bulb integrates with Amazon Alexa and Google Assistant, allowing you to control the brightness and color of your home with a quick voice command. You can also program it to light at certain times, providing a much gentler wake-up than a blaring alarm clock.
Another device that pairs with Amazon Alexa and Google Home, this smart plug allows you to turn your lights and appliances on and off while monitoring them from anywhere. Even better, though, is the fact that it monitors your energy usage, which can save you a ton of money in the long-term.
Why have a plain ol' lock when you can have the Smart Lock Pro, which allows you to lock/unlock your door from anywhere, grant access to people you trust, and track who's coming and going from your home. It also integrates with Siri, Amazon Alexa, and Google Assistant, and can attach to your existing deadbolt, so there's no need to install a brand new lock.
This sleek little lawnmower will save you hours upon hours of time mowing your lawn because it simply does it for you. You can tell it to start, stop, and park right from your smartphone while it uses GPS navigation to determine which part of the lawn its covered to create a beautiful mowing pattern every time.
At just under $20, this comprehensive smart home camera is a steal. It'll monitor all of the happenings in your home with motion technology and an audio amplifier ensuring that you can see and hear everything you need to while you're away.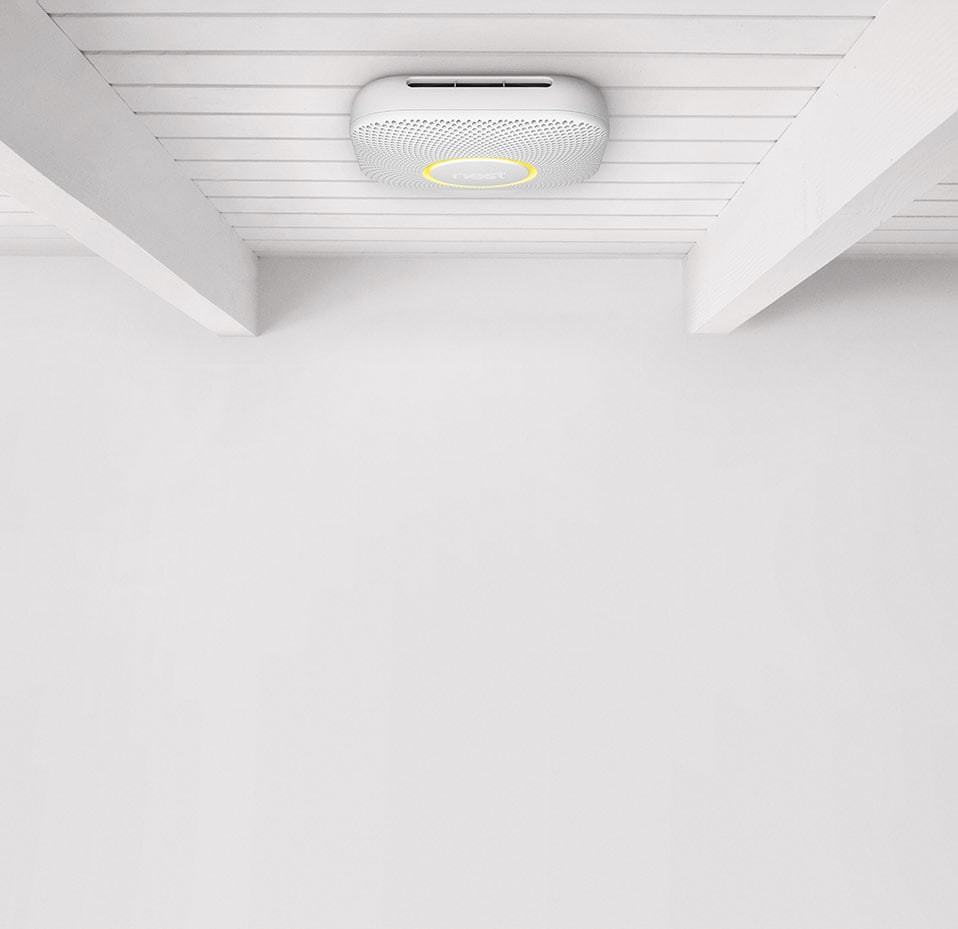 Nest Protect detects fast and slow fires in addition to carbon monoxide. It also comes in a wired version, allowing you to say goodbye to that crazy-making low-battery chirp so many of us are haunted by forever. And, of course, it integrates with your smartphone, telling you about any issues in real time, no matter where you are.
Find more tips and trends over on our Tipbook, and for all the latest be sure to follow us on Instagram @NookRealEstate.
Leave a Comment